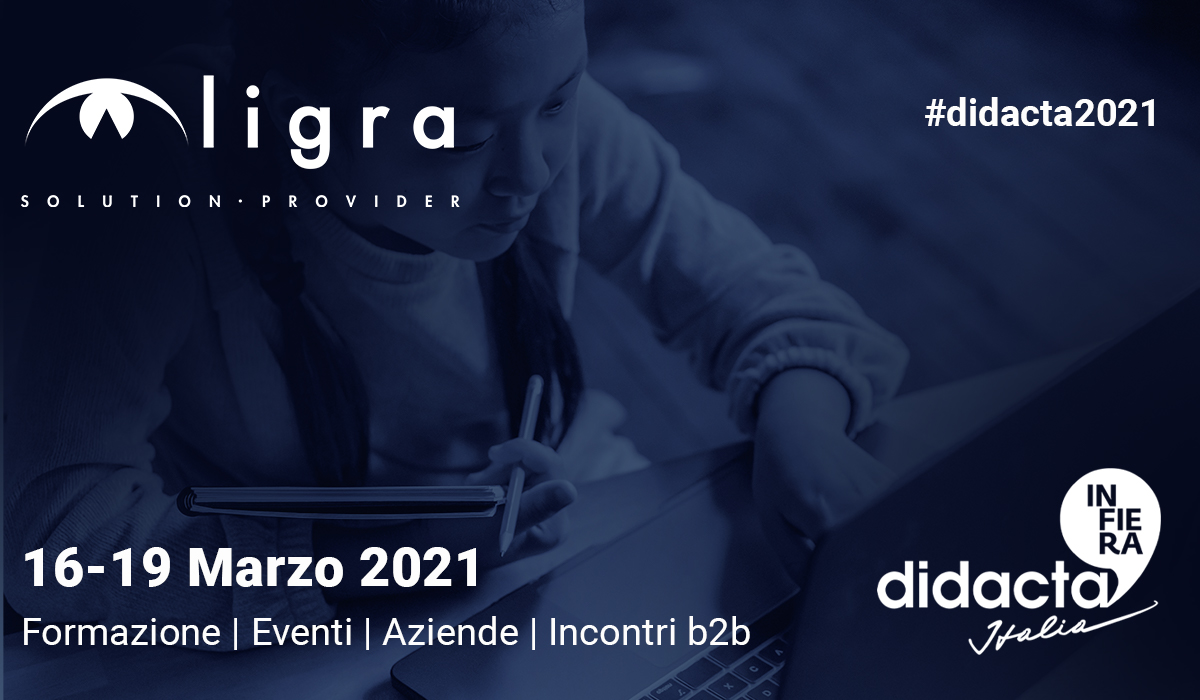 Didacta Fair 2021 - Online Edition
This year Didacta Fairafter a one-year forced stop, returns to make contact between the worlds of education and business. 16-19 Marchfour days of online activities during which teachers and others will be able to visit the exhibitors' virtual stands. A new look with the same good intentions, it is no coincidence that the motto of the fair is 'The future of school is today'.
Now in its fourth edition, Didacta fair, is the largest Italian event dedicated to educational and innovations aimed at it. For the third consecutive year Ligra DS chose to be there welcoming teachers from schools of all levels to its stand. In compliance with health and regulatory requirements, this year's Didacta fair will be held completely online but visitors will have exactly the same opportunities. Visitors to the Ligra DS stand will be able to arrange meetings with experts for live chat e one-to-one video call during which it will be possible to ask questions and seek clarification of the solutions presented.
Find out here how you can participate to visit exhibitors' Virtual Stands to discover the most innovative products for the school world - attend Webinars by organisations and companies to analyse trends and projects for the school of the future - get one-to-one video-call appointments with the Exhibition Exhibitors to discover and purchase new products and supplies.
Are you a school manager?

(Contact person of company, public administration or a sector operator)
Are you a teacher? 

Hurry up and buy your ticket to book them and add them to your agenda.
Come and be part of the future with us!