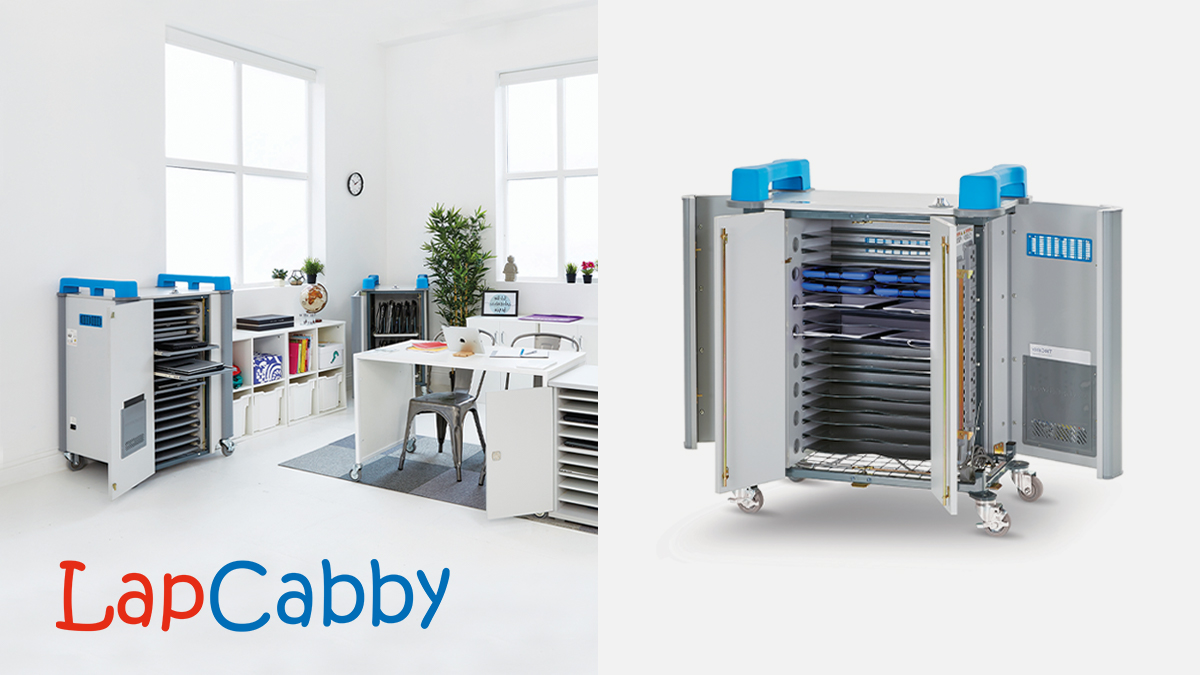 Proper storage of electronic devices in schools
In the midst of the digital revolution, and in these times of distance learning, the issue of physical storage of devices is highly topical. The need to ensure tidiness, cleanliness of tablets and notebooks and reliable backups are among the main reasons why schools need to equip themselves with appropriate storage trolleys.
Maintaining order
A storage space for electronic devices not only correctly stores students' work, it also ensures that equipment does not get lost and helps maintain order in common areas and classrooms. This is no small feat, as a cleaner and tidier environment is proven to improve performance and learning abilities. If, in addition, the equipment trolleys are also equipped with intelligent cable management systems, such as special pockets and locking clips, order is also guaranteed within the units, which become more efficiently organised spaces.
Recharge and synchronise
Having a dedicated space for storing devices that at the same time also provides for recharging and synchronising them means avoiding wasting time and always having equipment ready and functioning at its best. The ultimate in efficiency is a system that allows charging phases to be scheduled throughout the week: by dividing them at regular intervals between different groups of devices, overloads to the detriment of the power grid are avoided.
Security
In recent years, the education sector has become more susceptible to the threat of malicious hackers, so much so that Campus Technology, a leading source of information on higher education, lists it among the top ten sectors most affected by hackers.
After all, it is not difficult to imagine that in the school environment the risks are high: poor security protocols and a large number of users who may unwittingly introduce malware into the network make the danger really high.
Being able to store devices in a locked compartment so that they can only be distributed to those who need to use them will prevent unauthorised access, thus avoiding the risk of a computer breach
LapCabby units are able to guarantee all this. They are modules, trolleys and cabinets for storing devices, all of which are characterised by excellent quality and high resistance, and are also shock-proof for the smallest and liveliest pupils. The wide range of LapCabby products is able to meet any requirement, even in terms of space.