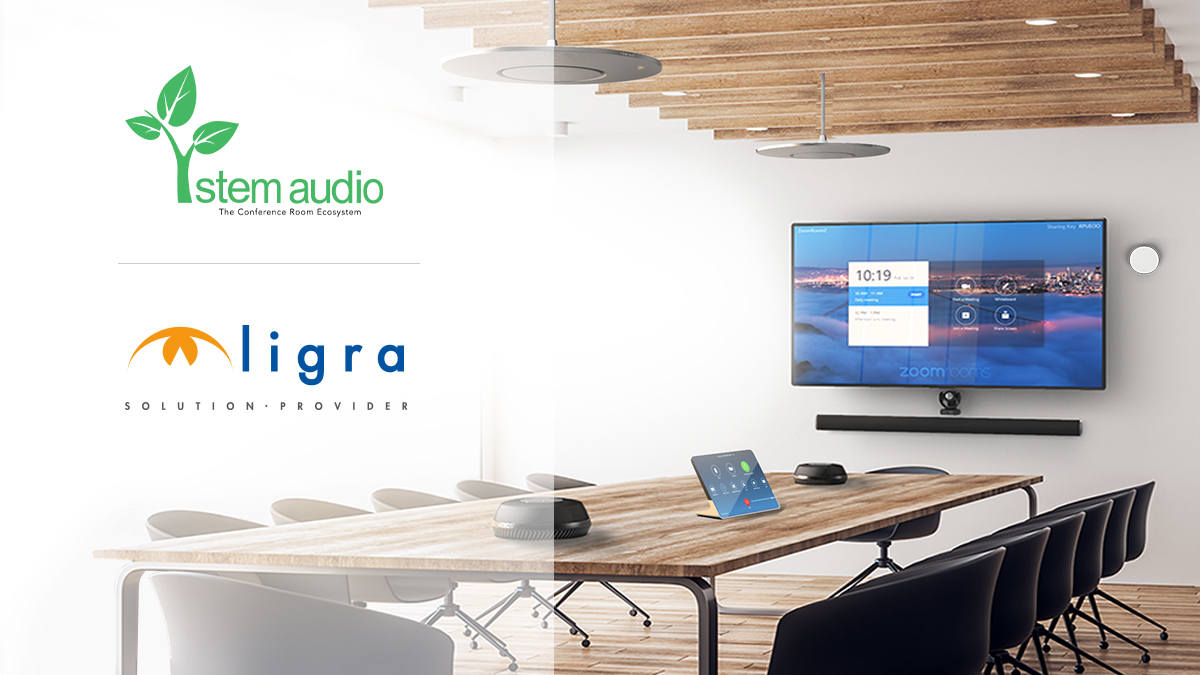 Stem Audio, a young Californian company specialising in innovative audio solutions for videoconferencing, is pleased to announce a partnership with Ligra DS for the distribution of their respective products for the Italian market.

Thanks to the agreement signed between the two companies, the Ligra DS catalogue will be enriched with the Stem Audio brand, products that are part of a Ecosystem (as the manufacturer itself defines it) consisting of several networkable devices that give anyone the freedom to combine their speakerphones, soundbars, microphones until the meeting room is completely covered.
Customised Audio Systems for Video Conferences
Stem Audio is a tool-box of 5 audio devices networkable that can be combined and matched among themselves in any hall meeting to create an audio coverage and configuration totally customisebile according to the own needs. The company developed a range of products designed for solving problems realities that i professionals of theIT and system integrators A/V face every dayin order to to make the process of adopting the new technology simple and enjoyable for everyone.
In this'optics, ciascun device of theaudio ecosystem will connect to your local network and work in synergy so that no area is left uncovered. The innovativa technology of productsAlso, ensures a yield of sound optimal and engaging to make meetings more enjoyable than ever. Thanks to sophisticated quality microphones and speakers, you will be able to participate in meetings with crystal-clear audio e certainty of the perfect intelligibility of your speech during the video conferences.
The conference room ecosystem
To create your ideal configuration, you can combinere ed matchre among themselves devices that are part of the ecosystem Stem Audio. An example? 
See 

these types of rooms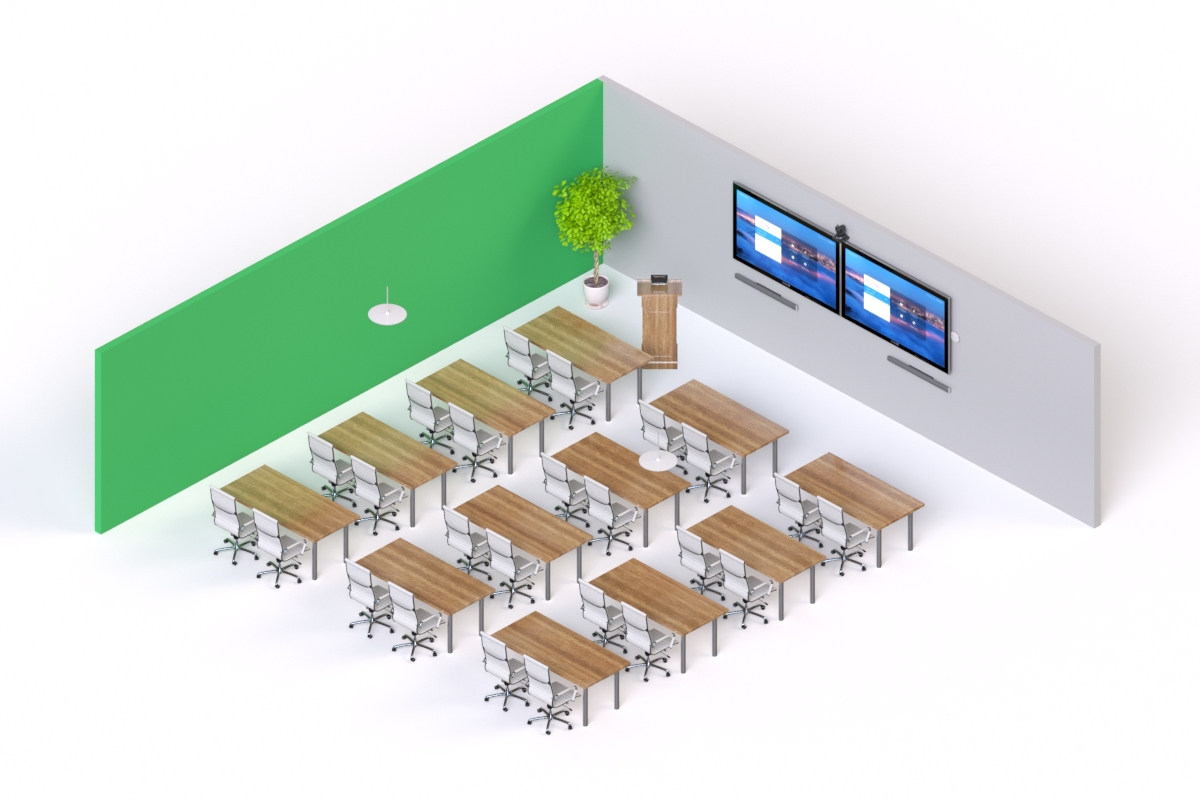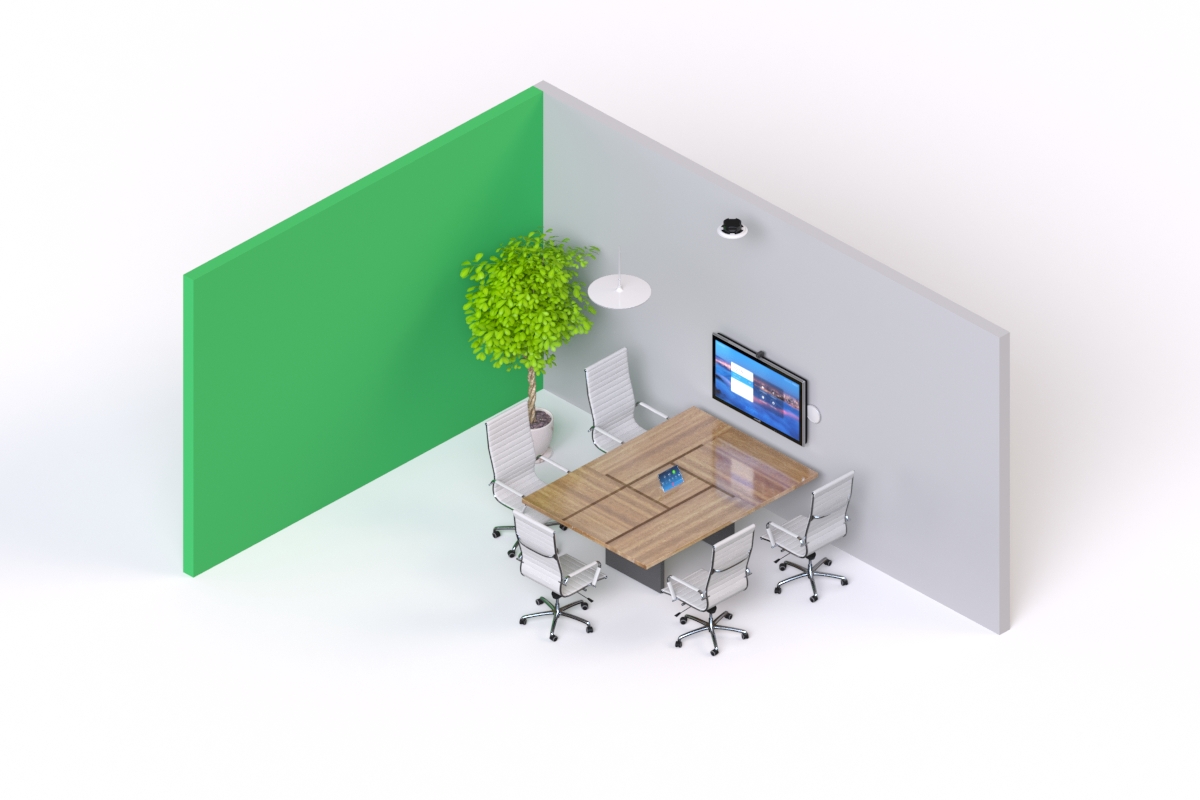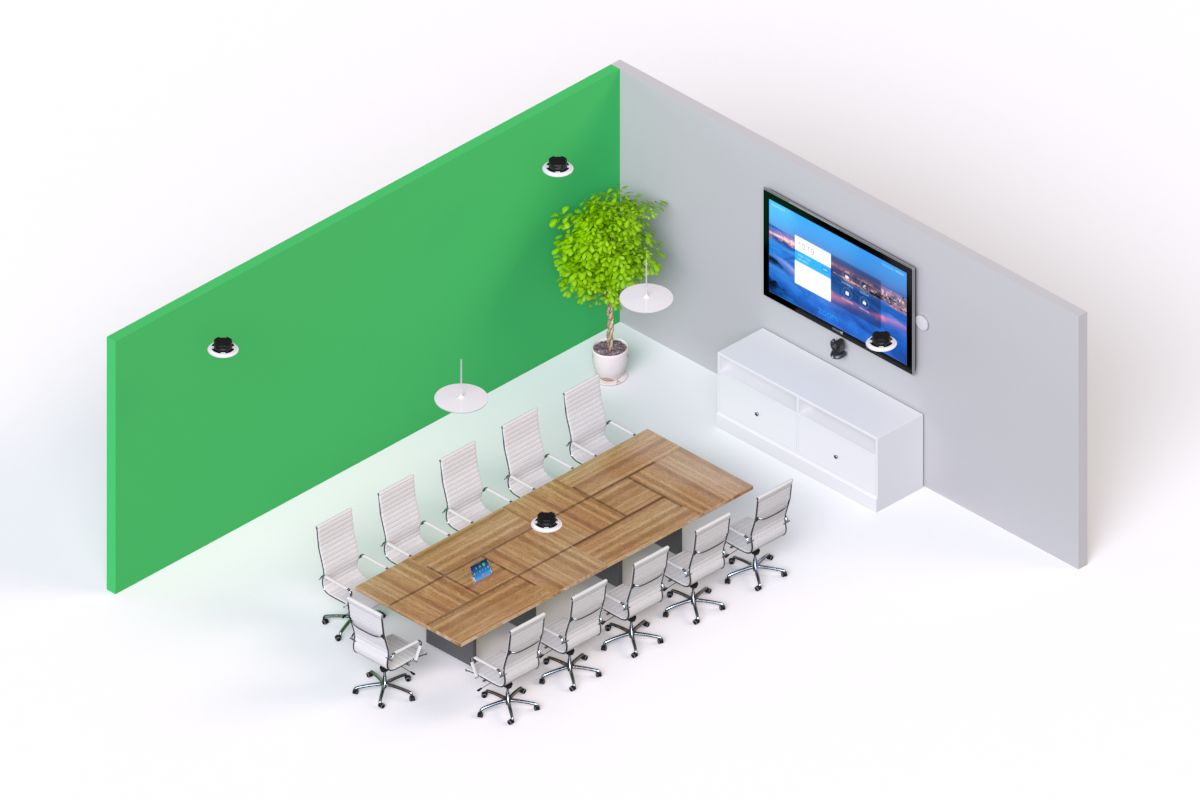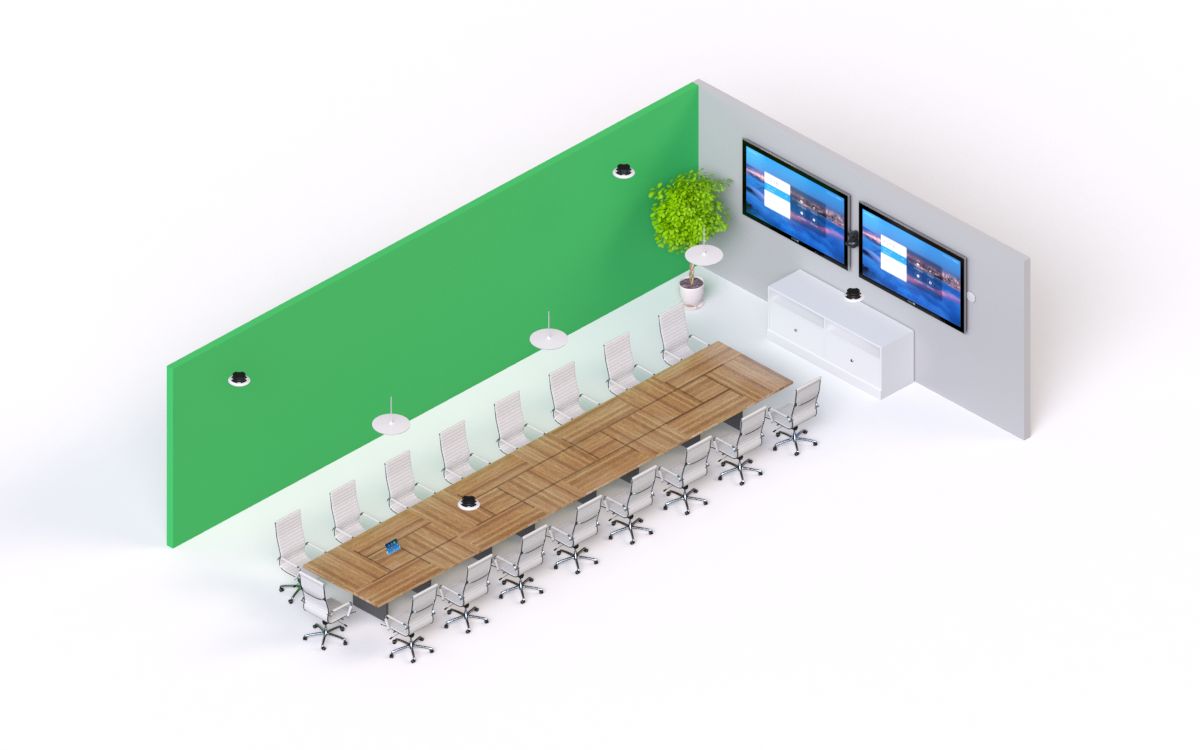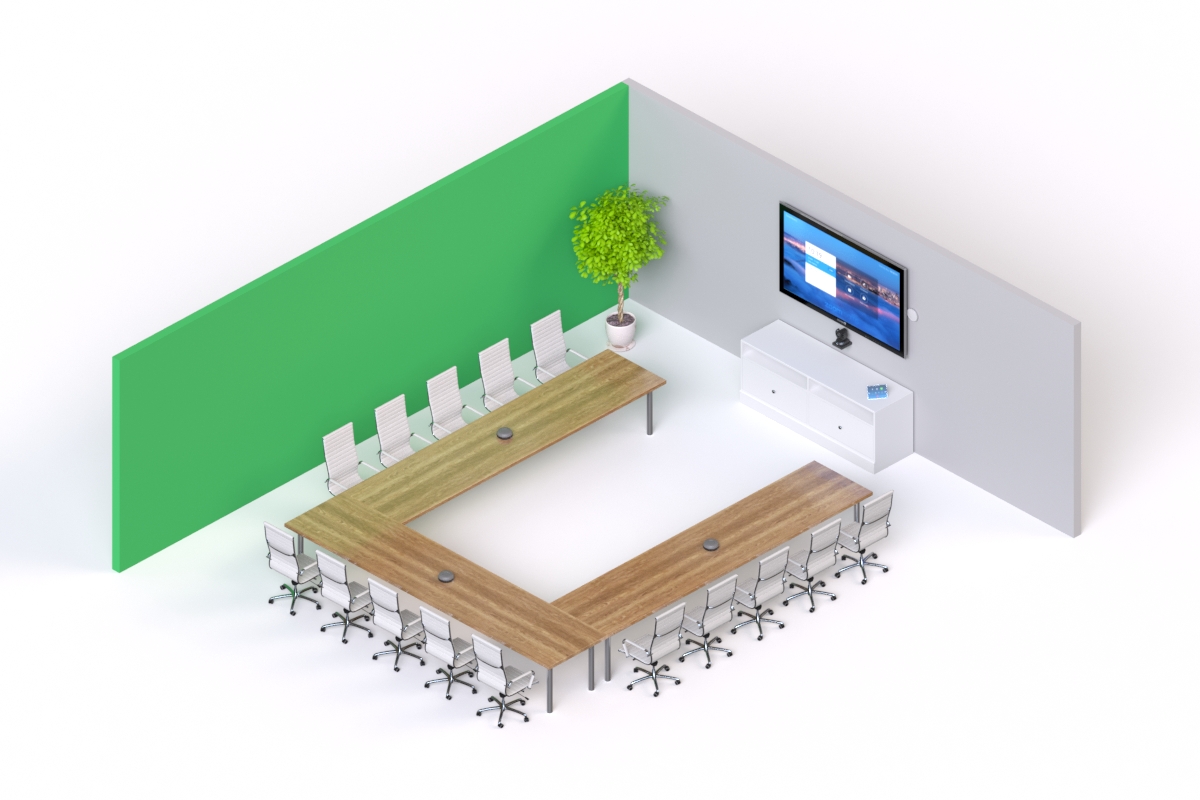 Sccording to geometric characteristics of the same and the provision ofthe furnishingsyou can use different devices connected in such a way as to cover effectively the useful area.
 If devices video indispensable for a videoconference are the cameras/webcams and monitors, on the audio side you will definitely need microphones and speakers. 
Spesso these devices must be minimally invasive, i.e. small in size, aesthetically beautiful and getting married at best with design of furnishings, ma especially easy to install and configure! 
Stem audio offers three different types of microphones, two of which are integrated with the speakers: Ceiling, Table, e Wall. Each device is connected directly to the network via a single Ethernet cable.  
Of course, in order to function, a control and monitoring system is required, and this is where Hub e Control. HUB allows you to control and manage multiple audio devices connected to the system, while Control is a device with a tablet-like graphical interface that allows you to customise your audio resources in a matter of minutes to know exactly what is needed for your venue. 

The Stem ti ecosystem approach gives the freedom to mix andd combine devices to create your own customised configuration.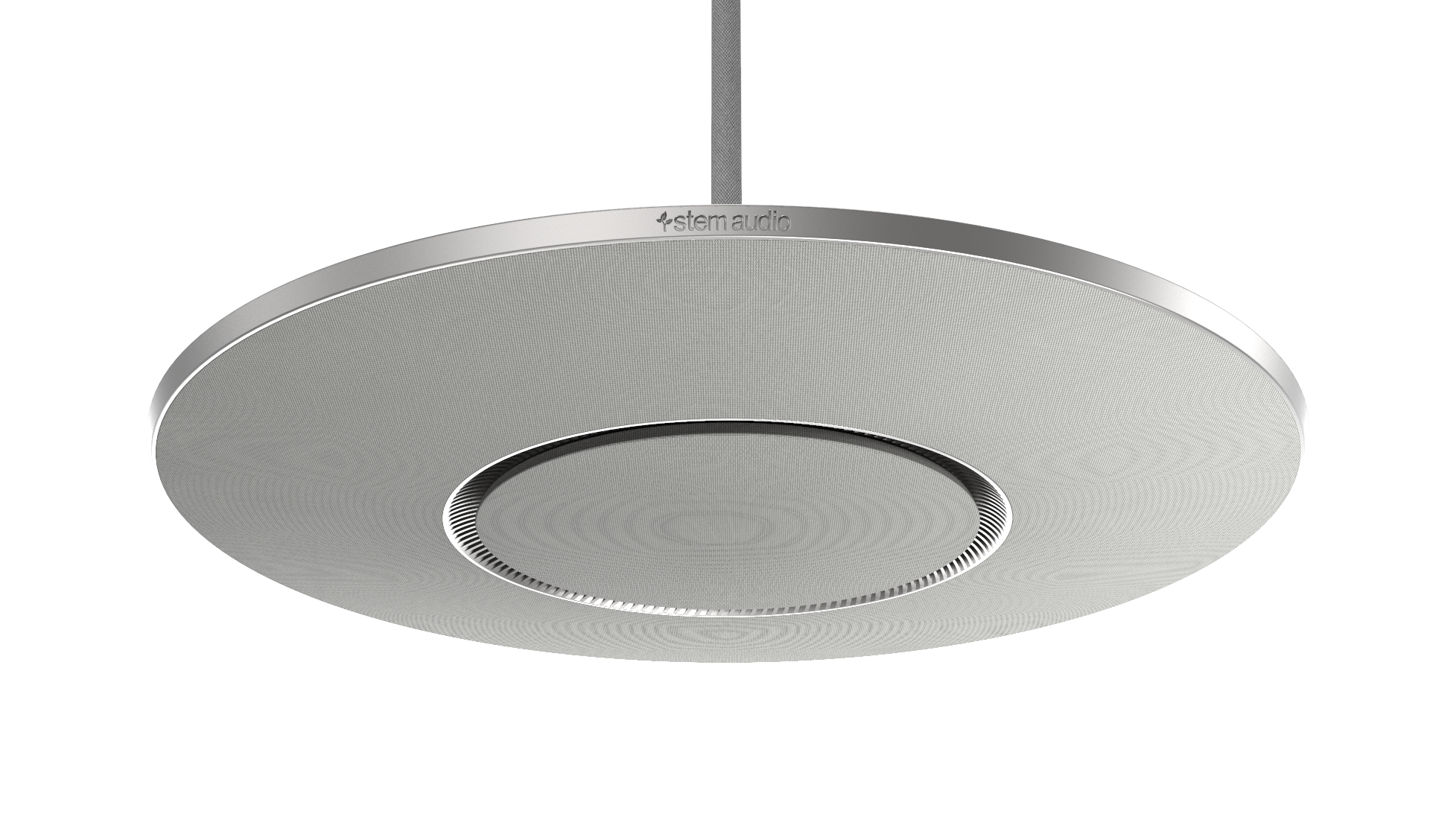 Ceiling represents thehe ideal solution for noisy offices and busy streets that constitute a disruptive element for the your meetings. The Audio Fencing completely removes external noise and unwanted distractions to keep the focus on what is important. Ceiling microphone, dual installation mode for both recessed and pendant (chandelier type) installation. Array of 100 microphone capsules with 3 range modes: wide, medium or narrow. USB, POE (Power over Ethernet). Cancellaction eco, noise cancellation and riverbero. Ceiling has a diameter of 54.6 cm, a height of 4.4 cm and weighs 4.1 kg.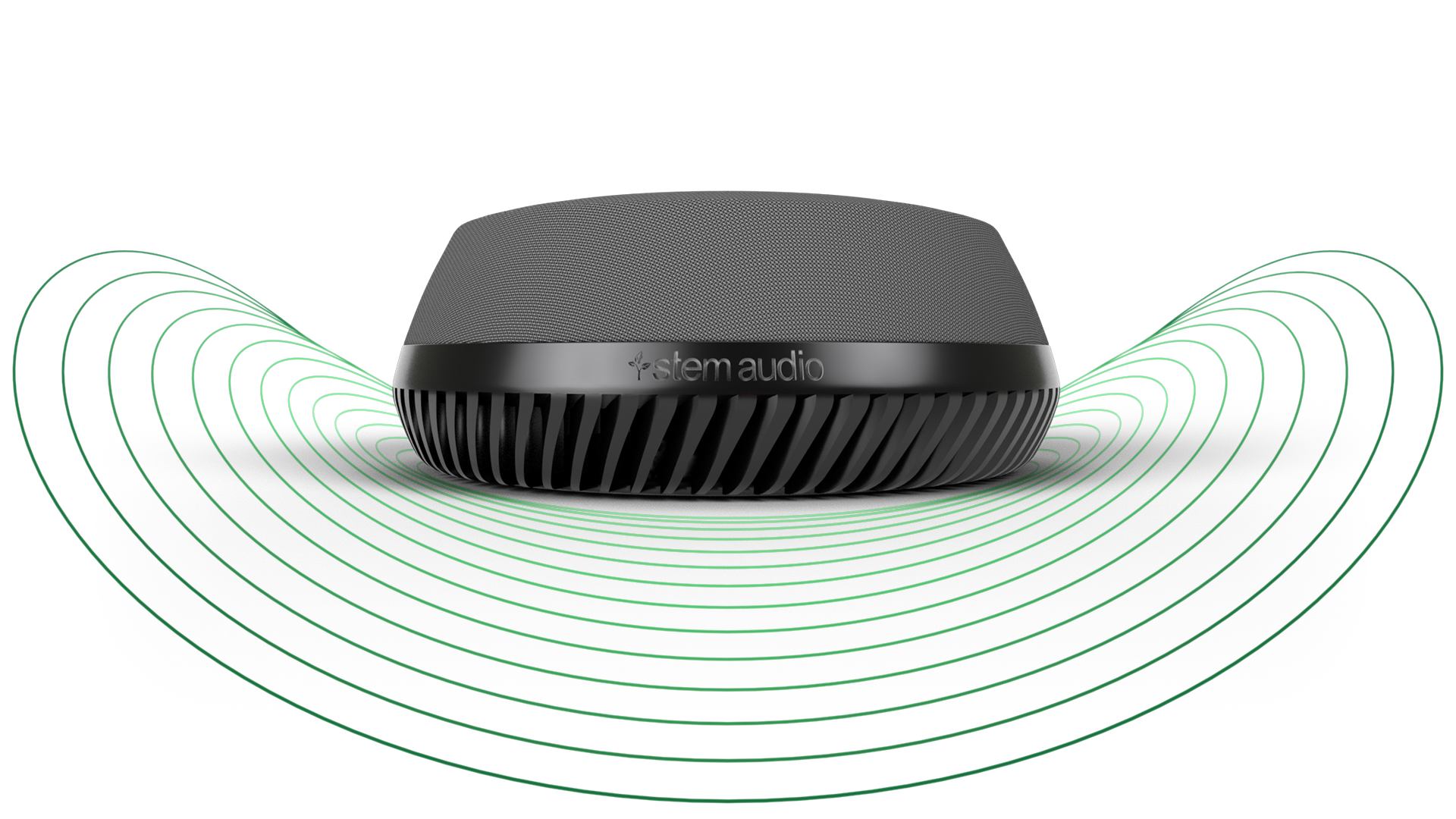 Optimised for working on flat surfaces, such as desks and conference tables, Table is equipped with 9 microphones that allow their polar pattern to be directed appropriately in function of the sound to be captured and a downward-facing loudspeaker that exploits the reflection of the surface on which it is placed to amplify the sound. If you need more coverage, you can add more Table so that the entire useful area is covered. Its compact dimensions (diameter by 20 cm, height of 7.6 cm) and design modern ne make it simple positioning on any table. The user interface is limited to the use of 3 buttonsthe one for muting the internal microphone and to turn the volume up and down.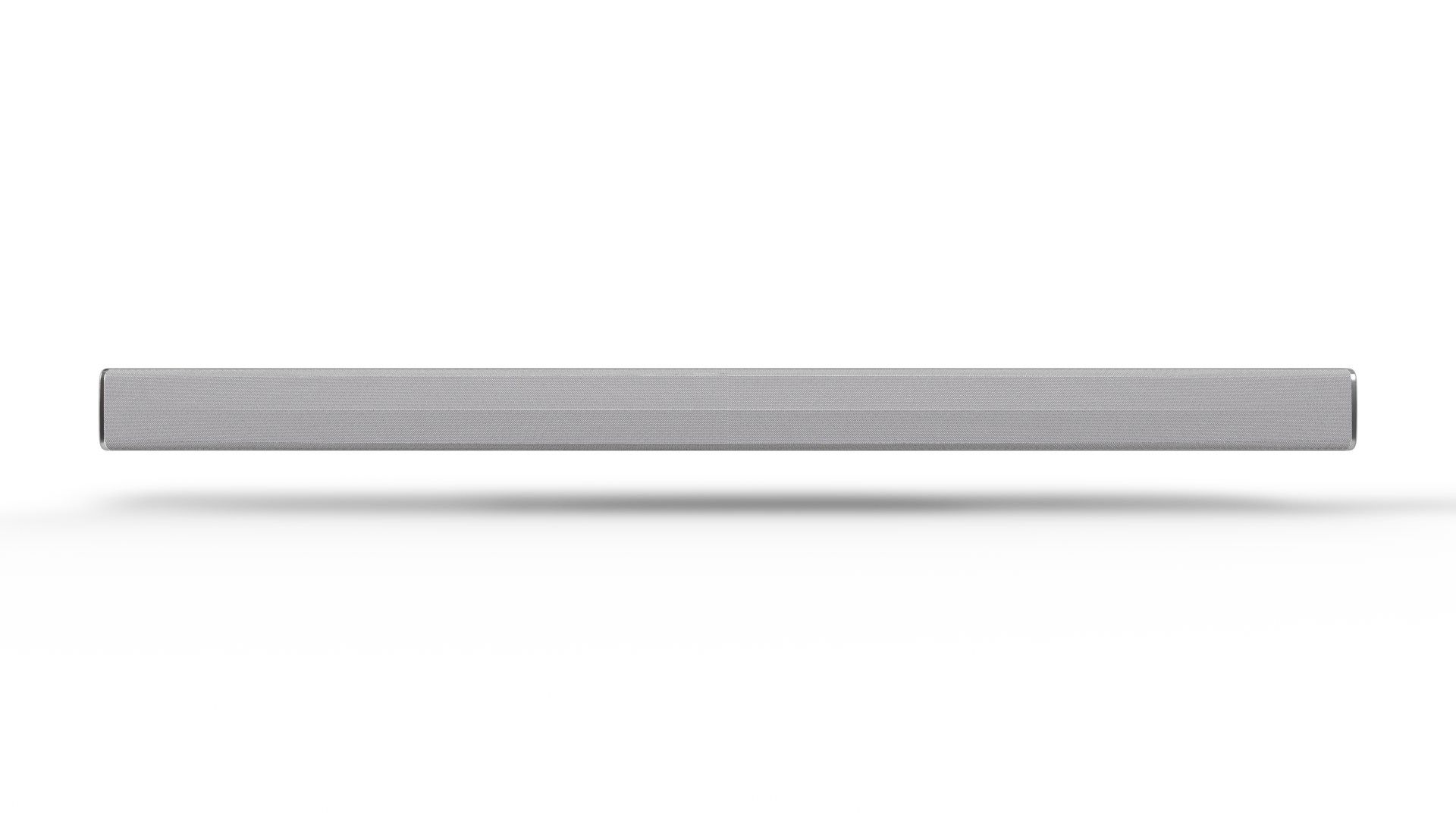 A soundbar not only with full-range speakers and subwoofers, but with 15 built-in microphones (true beam-forming), optimised to be wall-mounted or placed on top of a cabinet or sideboard thanks to the special feet. For use when you don't want to place microphones and speakers on the conference table. Coverage up to 6 metres.Volume and muting controls on the unit itself.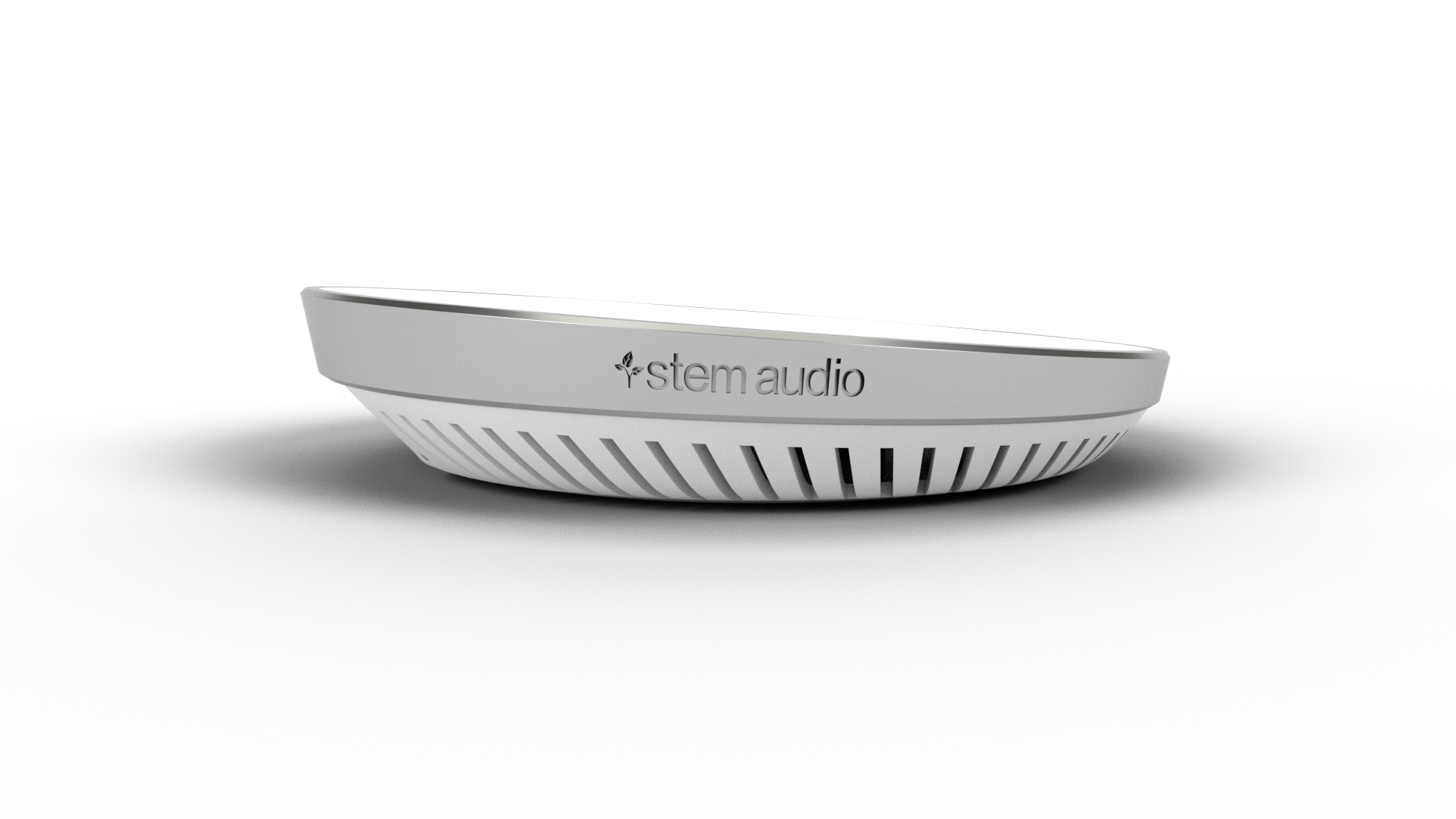 When more than one device is used in a room, Hub becomes the ecosystem control centre Stemby enabling communication between several units. Can handle up to 12 and is compatible with the DANTE protocol. VoIP connectivity. The unit is wall-mountable, feedable PoE+ (Power over Ethernet), has a USB type B socket and allows the connection of (up to) 5 devices per room for video conferencing and 3 devices for SIP conferencing.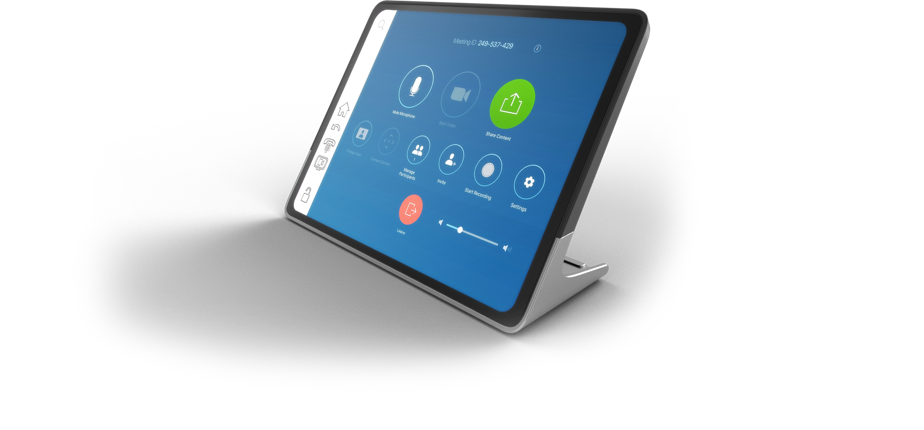 Control provides full access to the platform Stem together withd seamless integration with your video conferencing platformsa prefer (Zoom, Microsoft Team, Meet) for 'click to attend' meetings (touch-to-join). Its intuitive design avoids difficult, and useless, learning curves often associated with the adoption of new technology and creates a pleasant and familiar experience for alli, maintaining reports and statistics with sensitive data safe, behind the scenes thanks to a locking device. The isimple and intuitive user interfacebased on a display touch from 10", also allows analyse in real time the acoustic characteristics of the room and optimise settings thanks to Stem RoomCheck e Stem RoomAdapt. The particular form of Control allows three mounting options: estraight at 60 degrees (left image), sdraiato with a corner by 45 degrees (right image) o alternatively mounted on a swivel stand.