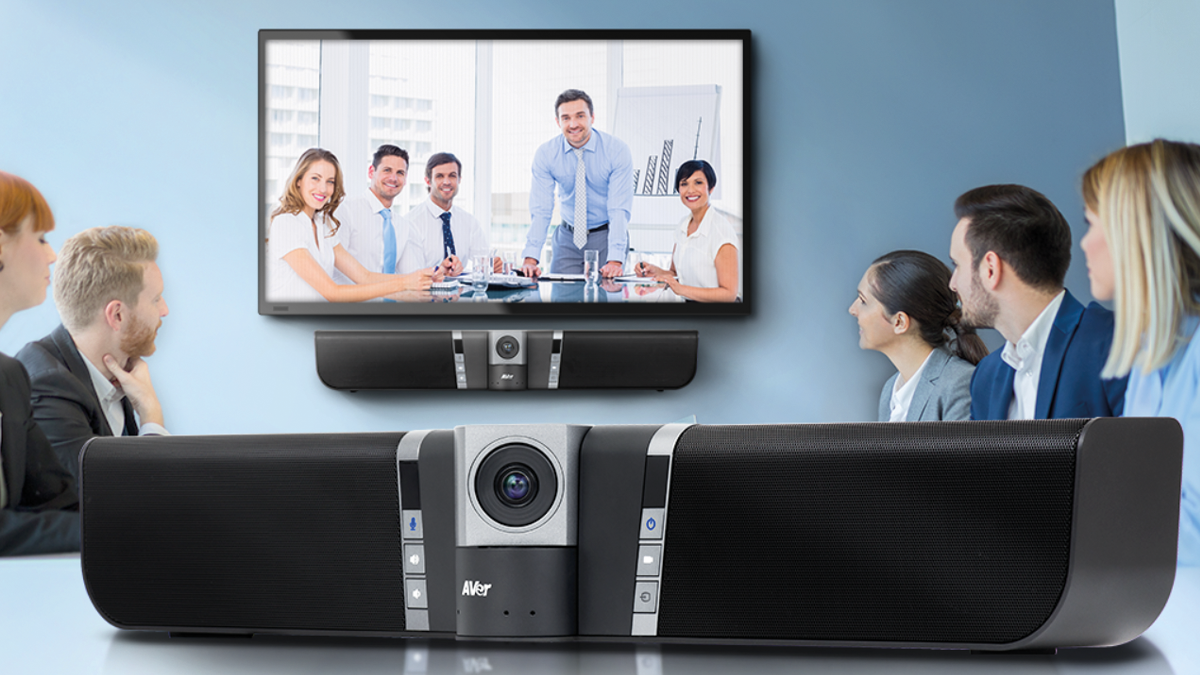 Video conferencing is certainly one of the most effective systems currently available for communicating from remote locations, all the more so now that the pandemic crisis has forced us into smart working and created often insurmountable travel barriers. While it is true that today's technologies are able to offer a user experience equal to what one would have with face-to-face meetings, the limitations of the network connection represent the Achilles' heel that prevents the service from being used to its full potential.
However, while there is little we can do in the face of network congestion other than upgrade to ultra-broadband services (when possible), we can set up videoconferencing hardware systems and related software in our environment that guarantee an excellent user experience and enable professional results with not necessarily expensive investments.
With this in mind, the first aspect to consider is the user-friendliness of the videoconferencing set-up. All participants must be able to simply use the various devices provided, without complicated configurations or connections and with the certainty of being able to rely on a reliable system.
An example? Aver VB342+. Imagine a sound bar integrating a 4K camera with a 120° viewing angle, a pair of speakers and a microphone (actually a microphone array consisting of a pair of directional microphones) capable of adjusting directivity to follow the speaker's human voice, with the addition of echo and noise canceller, up to 6 m. A simple and effective all-in-one solution so you don't have to worry about anything else, a truly integrated video conferencing kit.
Again with regard to user-friendliness, the need has recently arisen to use the same network port in video conferencing systems for both IP streaming and power supply (Power over Ethernet, PoE). This solution further simplifies connections, as it avoids the need for an external AC power supply for the camera. Examples of such products are the professional conference camera Aver CAM520 Pro (PoE) or the Lumens PTZ VC-A71P. 
Secondly, the system must be able to guarantee professional A/V performance, and in these the quality of the microphone and audio in general plays an even more important role than that of the video, because if everything should unfortunately fail for whatever reason, the audio becomes the most urgent and important part. Paradoxically, in such cases, one might decide to continue the video conference with a mobile phone in the middle of the table, but not in the absence of audio! 
This is why Ligra DS places due emphasis on this aspect, proposing solutions such as Stem Audiowhich uses a multi-capsule videoconferencing microphone to be placed on the ceiling (chandelier type) or a speakerphone to be placed on the conference table or even integrated in the soundbar, based on beamforming technology.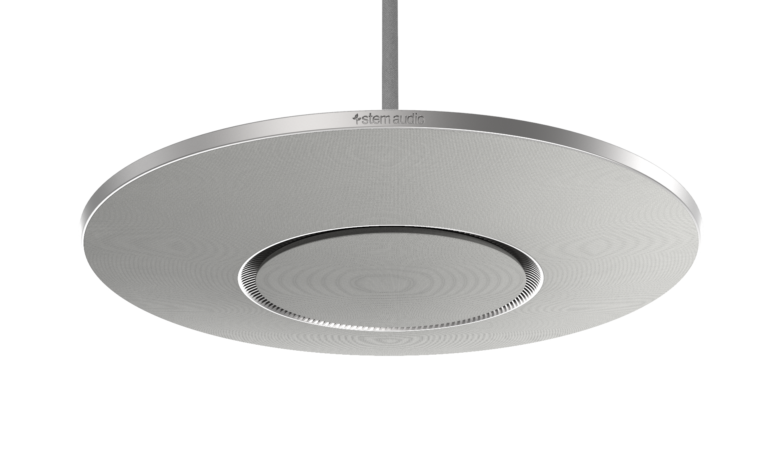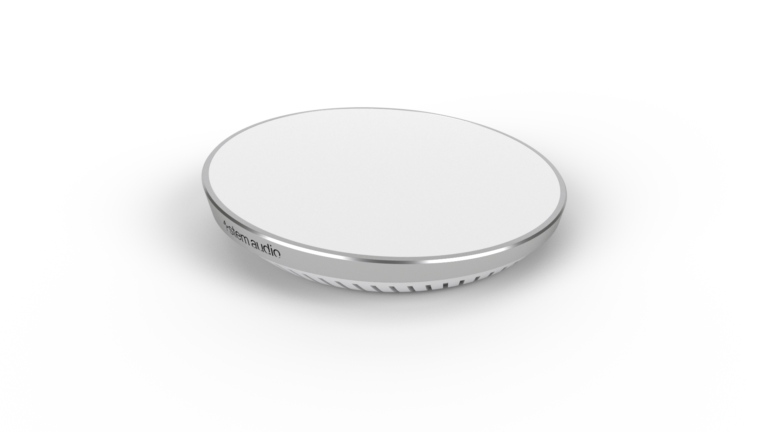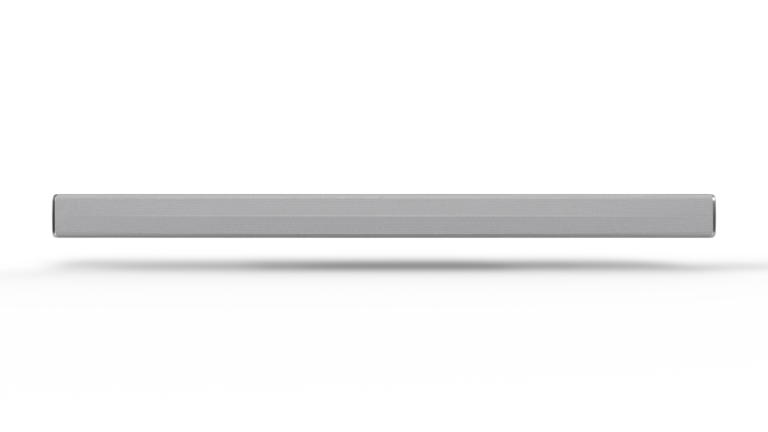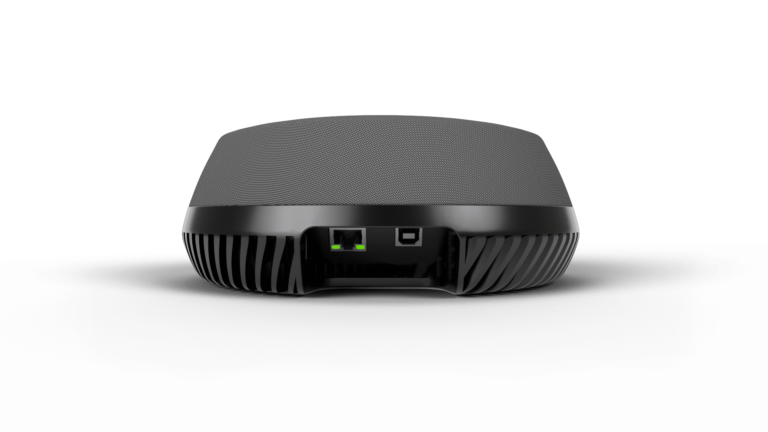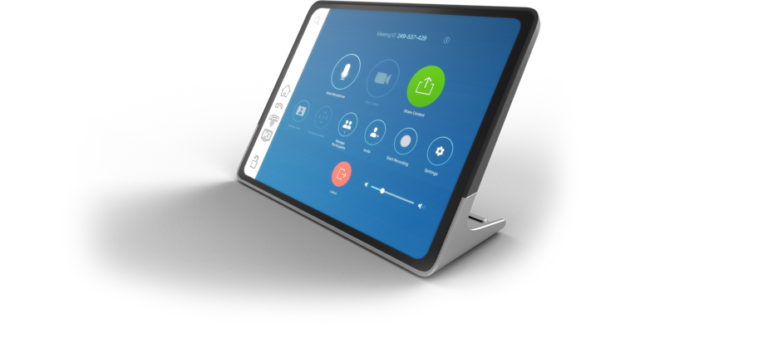 What is beamforming technology?
Beamforming, literally 'beamforming', is a technology based on an array of microphone capsules (e.g. 12, but there may be more or less) contained in a single microphone body that enables the direction of origin of sound to be discriminated. That is, it is done by amplifying the sounds coming from a certain direction and attenuating the others. To achieve this, the signals picked up by the individual microphones are summed using digital signal processing techniques such as inserting a delay, amplification and filtering to minimise unwanted sounds.
 The 'beam' is understood here as the microphone's polar pattern, as the ideal microphone for picking up everything is the omnidirectional microphone, which has a spherical polar pattern and therefore behaves in the same way regardless of the direction from which sounds come. However, this type of microphone, which is simple and inexpensive, is likewise sensitive to unwanted ambient noise (it is said to 'pick up the room') that interferes with the emission of useful sound, i.e. the speech of our interlocutor, worsening its intelligibility and often providing a dark, intubated sound.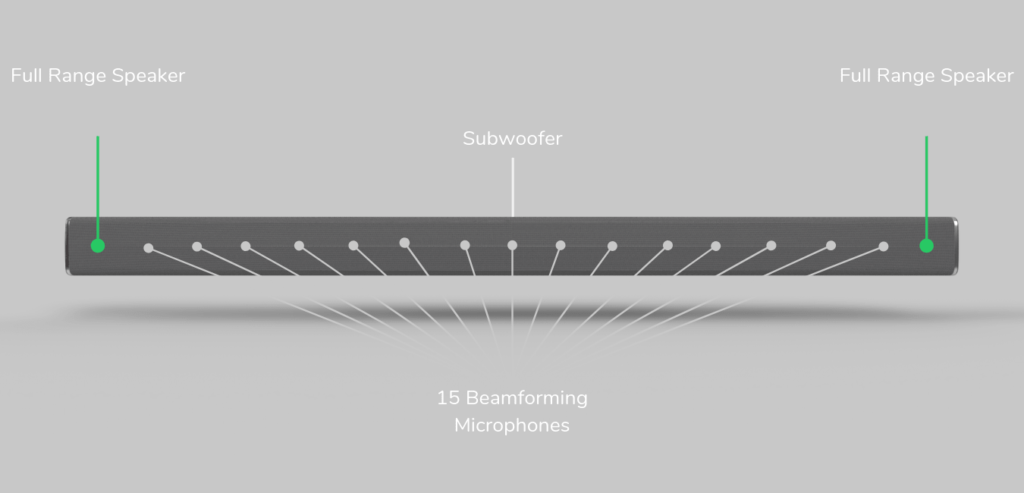 Multi-platform videoconferencing software compatibility
Finally, should one opt for a software-only solution using computer hardware, one must not forget web compatibility with the various platforms and interoperability with the devices that will then use them. In fact, it must be verified that the videoconferencing software is compatible with existing systems and company platforms, without conflicts and without interfering with the normal workflow. Usually, compatibility is guaranteed and certified by the manufacturer itself. 
An example is the software Veedeeowhich offers an all-round solution for videoconferencing classes and meetings with an additional unique feature compared to competitors: automatic translation of speech in 120 languages visible in written form as subtitles of the broadcast video! The software platform is 100% cloud, with nothing to install.