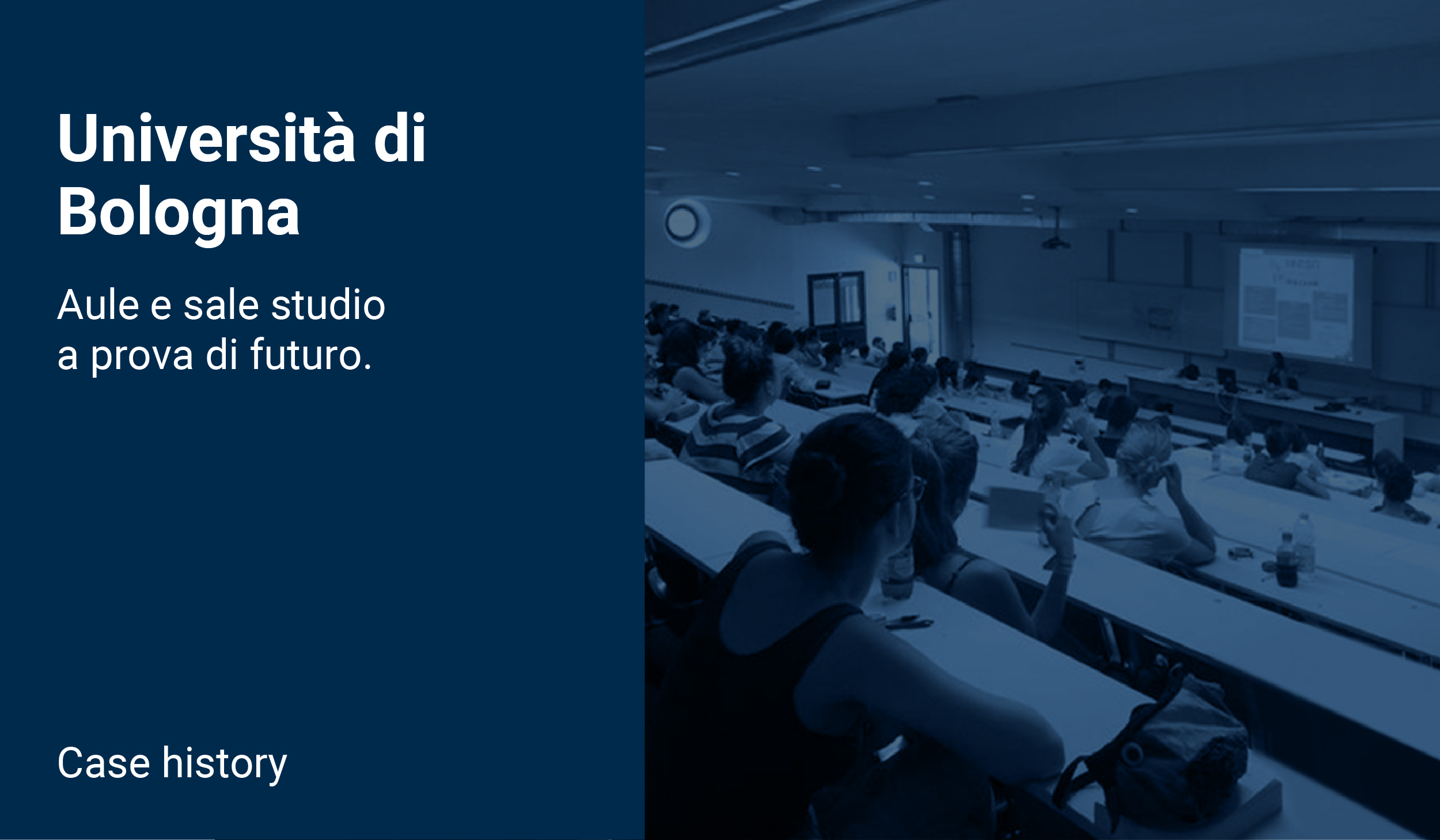 University of Bologna - Future-proof classrooms and study rooms
The equipping of classrooms for teaching purposes at the Alma Mater Studiorum in Bologna involved the supply by Ligra DS of no less than 1000 Document Camera IPEVO V4K. This provision is part of the need to implement blended teaching, both in the districts of the Bologna area and in the campuses of Forlì, Cesena, Rimini and Ravenna. 
The University of Bologna has implemented a radical transformation of its organisation in order to guarantee the continuation of teaching activities for the second semester of the academic year 2019/20. The product's features were already known before the large-scale purchase, and in July 2020 the university decided to give it to 1,000 lecturers, who use it on a daily basis for both university lectures and distance learning. Ligra's contribution was crucial in ensuring that the order could be fulfilled within the timeframe of the tender for such a large quantity, but also for the price.
The V4K high-definition USB document camera is equipped with an 8 Mpixel sensor, corresponding to 3264 x 2448 pixels, to capture the smallest details of materials.
Whether presenting live, modelling, scanning books, magazines, documents, QR codes, OCR text or archiving photos, V4K is the ideal tool.