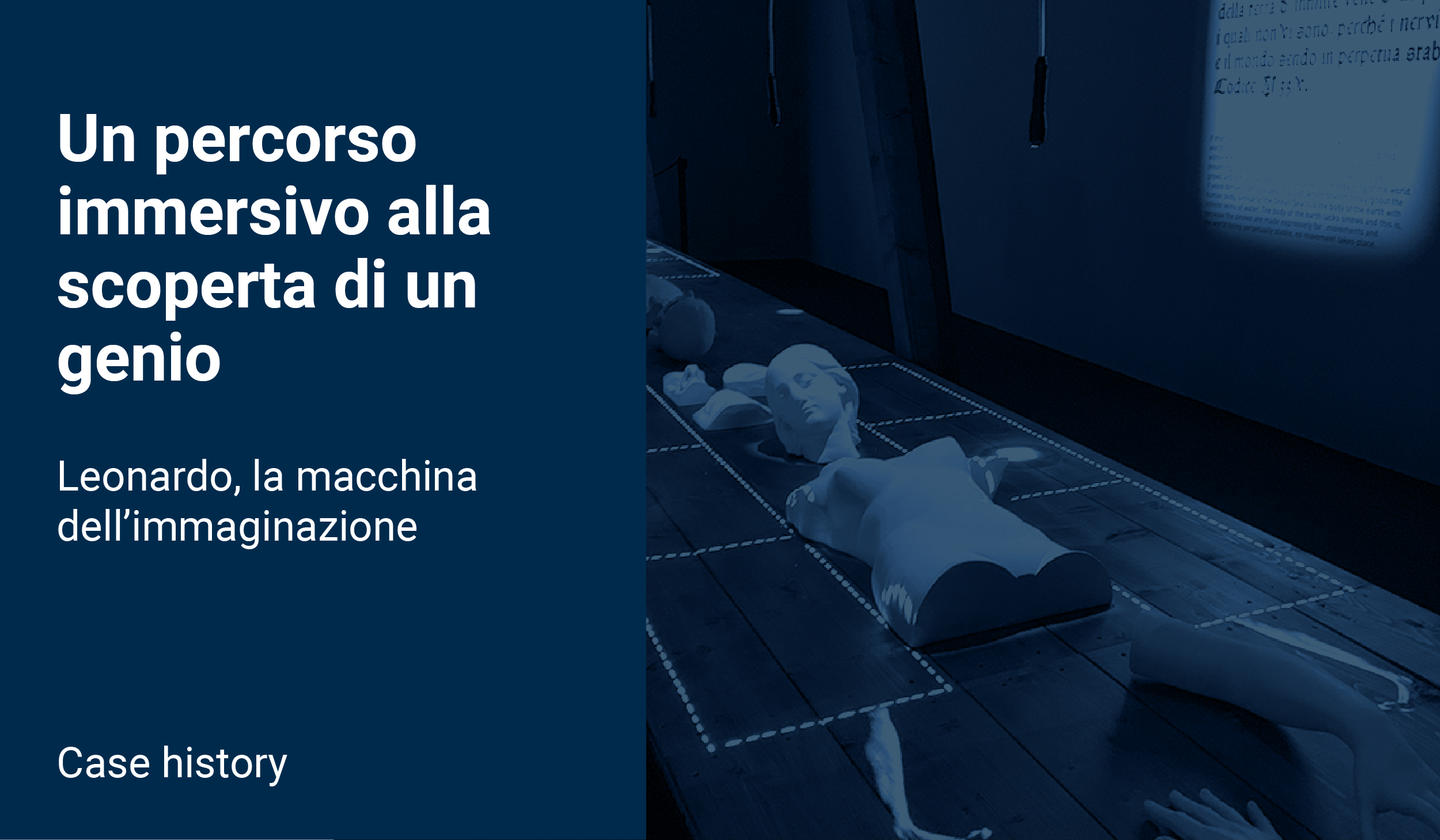 One year on from the 500th anniversary of Leonardo da Vinci's death, interest in the Renaissance genius does not seem to be waning at all, as evidenced for example by the success of a television series recently broadcast on RAI 1. Ligra DS has also made its own contribution, certainly not an artistic one but a technical one, in commemorating the works of the greatest engineer, painter and architect our history can remember. And it did so with an impressive technical endowment for the multimedia exhibition completed shortly before the Covid emergency and called 'Leonardo, the machine of the imagination'. 
Through different languages, from video to graphic animation via interactive systems, the route involved the spectator in a tale of images and sounds which, starting from Leonardo's multiform legacy, spoke to us as much about his time as about our own. An immersive journey, for visitors, into the world of his imagination, made up of machines that are sometimes as transparent as his horizons, sometimes as opaque as the paper of his notebooks. 
The exhibition space was punctuated by seven video installations, five of which were interactive. The large scenographic machines, whose structure was freely inspired by Leonardo's drawings, corresponded to as many sections: observations of nature, the city, the landscape, machines of peace, machines of war, the anatomical table and painting. The visitor's experience could thus move from observation to participation; this world of machines transformed into narrative devices, of gigantic sheets of notes waiting to be awakened, welcomed the visitor in a half-light from which the colours of wood, canvas and paper stood out. 
The equipment proposed and supplied by Ligra DS is remarkable, perfectly matching the requirements of the system integrator, or rather the 'artistic research laboratory': 23 Canon video projectors (divided between XEED models WUX500, WUX450ST, LX-MU500Z), a 55″ IFP display, 8 computers, etc. We hope that such initiatives will soon be able to resume in complete safety.