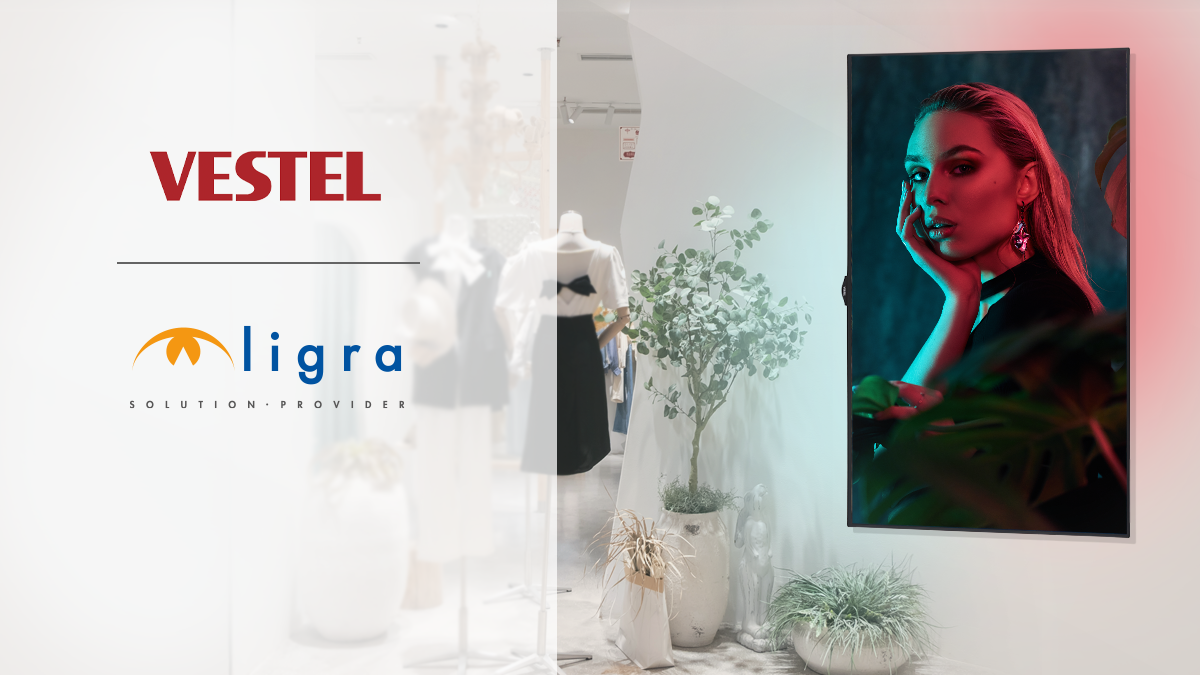 Vestel is an industrial reality that has been operating for more than 30 years in these sectors and boasts a first-class production organisation capable of exporting its products to around 130 countries. The partnership between Ligra DS and the Vesit Spa Industrial Group will contribute to offering the best tailor-made value-added solutions for the professional A/V market.
LFD displays for a wide range of applications
Vestel monitors for Digital Signage, available in sizes from 32" to 98", adopt all the technologies one would expect to find in the latest professional products for these uses.
From a technical point of view, they adopt IPS panels and direct or edge LED backlighting.
In terms of features and functionality, entry-level models already allow USB content scheduling to 'clone' and distribute presets to other displays, automatic booting of content from USB pen drives, creation of playlists, control via RS232 interface commands, and a scheduler to easily set the display on/off. And more... no-signal protection, the ability to run up to 16 hours a day without interruption, pixel shifting to eliminate potential on-screen image fixation, and the ability to switch the input source automatically using scheduler scenarios.

Going up in price, the more sophisticated models achieve - for the same screen size - 4K UHD resolutions (or 3840 x 1080 pixels in the Narrow Bezel series), can also be mounted vertically, or even have a higher panel brightness for use, for example, near shop windows, where sunlight normally shines. In addition, some are designed to work 24 hours a day, 7 days a week: basically, to be on all the time.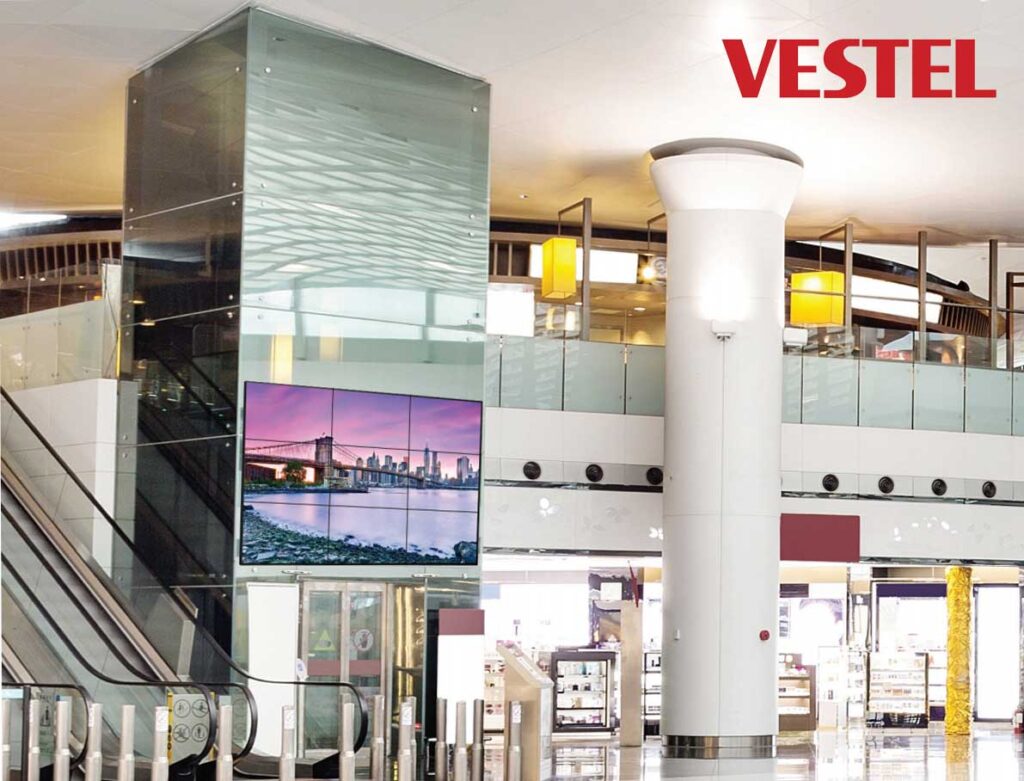 Aesthetically, they sport a very slim bezel design, which eliminates superfluous visual elements and directs the public's attention to the advertised content, while functionally, they are ready for Intel® OPS and SDM modules (to increase the processing power of the displays themselves and use Windows) and the temperature control system, which allows a limit to be set on the internal temperature so that the display itself switches off when the temperature is reached. Integrated Wi-Fi/Bluetooth wireless connectivity is also present on all Signage products. In particular, the VW Series models are suitable for use as video walls thanks to three types of ultra-thin bezels, respectively 3.5, 1.8 and less than 1 mm, FHD resolution, 500/700 nits brightness and 24/7 operation. Putting four such panels side by side results in a native 4K video wall.
On request, for a minimum order quantity, it is possible to obtain:
An OEM product branded with the customer's logo or that of the system integrator, or without any branding at all 
Customisable start-up image
Electronic customisation - Adding modules - Android - Alexa® voice control
A complete line of IFPs, Interactive Flat Displays
With diagonal sizes ranging from 55" to 86", Vestel's interactive flat-panel displays offer 10-point multi-touch technology (infrared or capacitive P-CAP) and feature 4 mm hardened anti-reflective glass.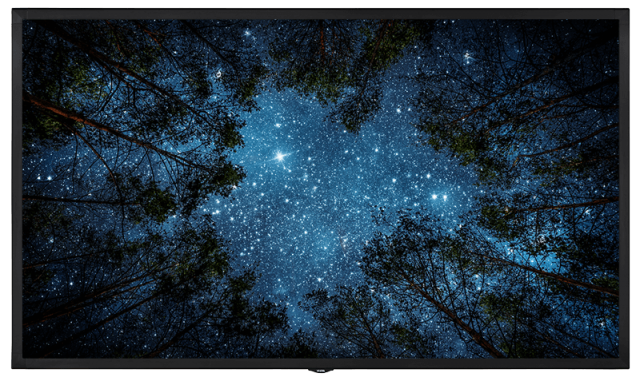 They all feature 4K resolution, and are of course ready for the installation of a standard OPS and wireless screen sharing (Intel WiDi, Miracast support). The Android on-board versions, based on the MB135VS mainboard, have a customised launcher, Android annotation tool, Eshare® application for wireless screen sharing, etc. Windows is of course optional with the addition of OPS. In terms of connectivity, common to all models are HDMI, Display Port, VGA, USB Type C, RS232 and RJ45, USB 2.0, built-in speakers, and Micro USB for transferring touch to an external device. The IFX series models include front accessibility of controls and outputs, a pair of front-facing speakers, built-in Android, OPS readiness, flicker-free LCD panel, USB Type C ports, palm erase, integrated microphone and proximity sensors.
The hospitality series models can be controlled via IP or Coax network, no external box is required for management. Any content can be sent directly to the displays via data cables or coaxial cables. A hybrid solution for transmission of TV channels over coaxial cables (DVB S-S2 / T2 / C) is also possible, for sites that have existing TV distribution systems but want additional advantages. Data privacy is guaranteed by the possibility of deleting all guest data; this prevents the danger of leaving private information for the next guest. Each guest can enter his or her personal data securely (e-mail address, social media access, etc.).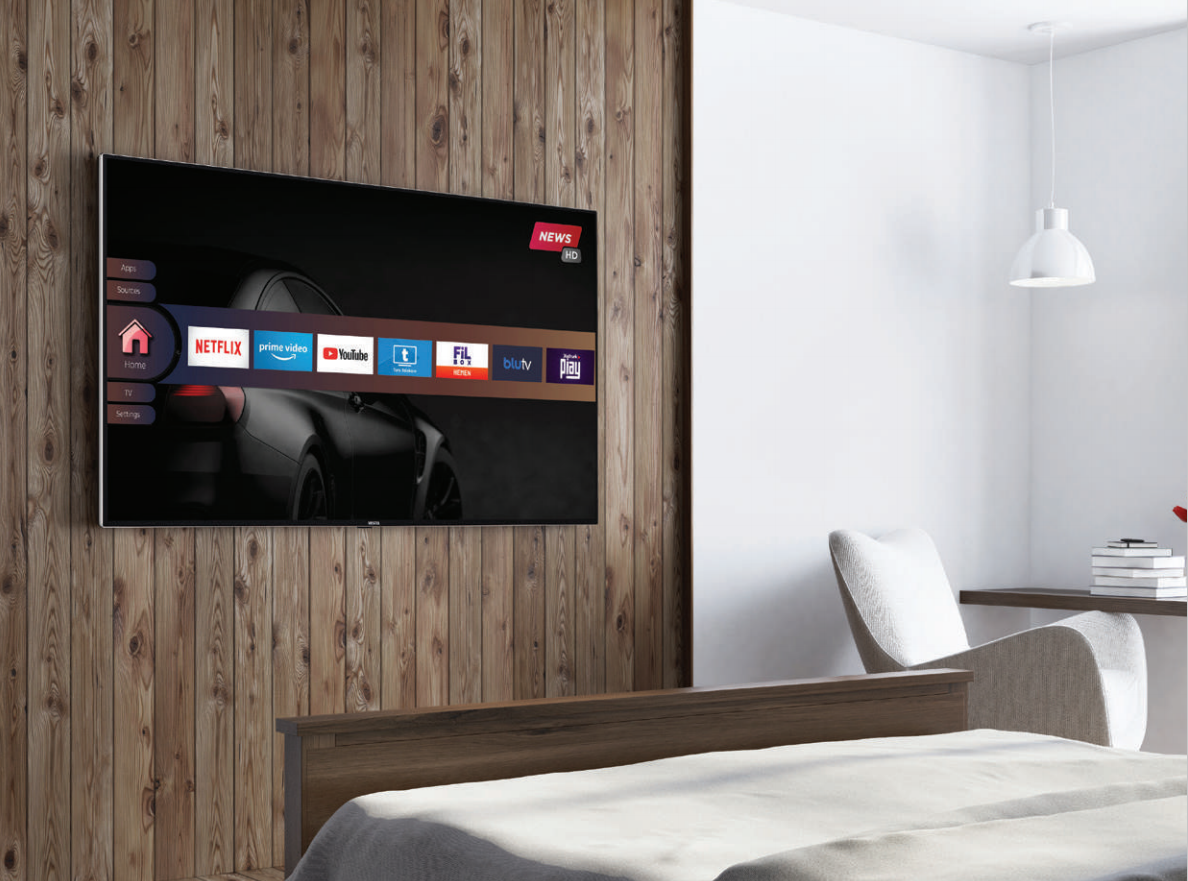 Devices of this type can be managed with mobile devices wirelessly. Multimedia content can be sent from the devices to the display to be viewed on a large screen. Miracast and Wireless Display simultaneously project the entire mobile screen, while DLNA only allows the projection of multimedia content.
Other features specific to this series are USB cloning to copy settings from one device to all others more easily and quickly, preventing time-consuming installations, the ability to run your own application natively by third-party integrators, and RS232 and LAN interfaces with over 250 commands to manage displays remotely via serial or TCP/IP connection.
And last but not least, the Vestel Digiguest solution. This is a central management software (CMS) with a number of specific functions that enable hoteliers to maximise the satisfaction of their guests and thus improve their hospitality business. Thanks to its dual working mode, it offers a cost-effective solution in any type of infrastructure.
There are three product lines: Entry, Mid and High Range. Available sizes range from 32" to 75" and display resolutions are FHD or 4K depending on the version. Important is the presence of the integrated DVB-C, DVB-T2, DVB-S2 tuner and the Bluetooth interface for audio, so that, for example, speakers can be used wirelessly in the bathroom or other places away from the device.