Ligra DS is pleased to announce a partnership with Holosonics, an American company based in Watertown, Massachusetts, for the exclusive distribution on the Italian market of its Audio Spotlight® line of highly directional acoustic loudspeakers. The company's founder is Dr. F. Joseph Pompei, a professor at M.I.T., who at a very young age joined none other than the Bose Corporation as a designer and later founded his own company. By means of a revolutionary audio technology based on ultrasound, it is possible to reproduce a sound that propagates in a very narrow emission beam, just like that of a light source; this allows this beam to be aimed at the desired listening area in such a way that it is effectively sounded without any noise.
Audio Spotlight® provides a safe, hygienic and contactless interactive audio solution for hospitals, libraries, airports and museums where headsets and headsets have been used for a long time. Holosonics' no-touch sound transmission device with Bluetooth option and motion sensor eliminates the need to use these devices that are normally handled by many people. With the arrival of the Covid pandemic, people have become increasingly cautious about the objects they come into contact with in their daily lives and, as a result, any form of touchless technology has become more valued and important than ever.
"Audio Spotlight® can be considered the most radical technological development in acoustics since the dynamic moving coil loudspeaker was invented in 1925. It will force people to rethink their relationship with sound, as they have done before with the phonograph, the telephone and the Walkman."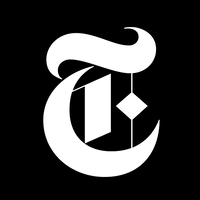 The New York Times
In an article, he described the invention of Holosonics as follows
A narrow sound beam produced by ultrasound
The principle on which the emission of Holosonics acoustic loudspeakers is based exploits very specific physical phenomena that are different from those used to control directivity in arrays. The starting point is this: the directivity of sources producing sound waves depends on the size of the source and the frequency. Since the audible range (20 to 20,000 Hz for young people) has wavelengths comparable to the size of most loudspeakers, the sound generated by a loudspeaker propagates in the air in an almost omnidirectional manner (i.e. it does not favour any direction) at low frequencies and has a progressively narrower polar pattern at mid-high frequencies. Only by making a sound source much larger than the wavelengths being emitted can a very directional beam be created. Or, if we want to maintain reasonable physical dimensions of the loudspeaker cabinet, we would have to emit... ultrasound, i.e. frequencies above 20,000 Hz, corresponding to wavelengths of a few millimetres: too bad they cannot be heard by humans!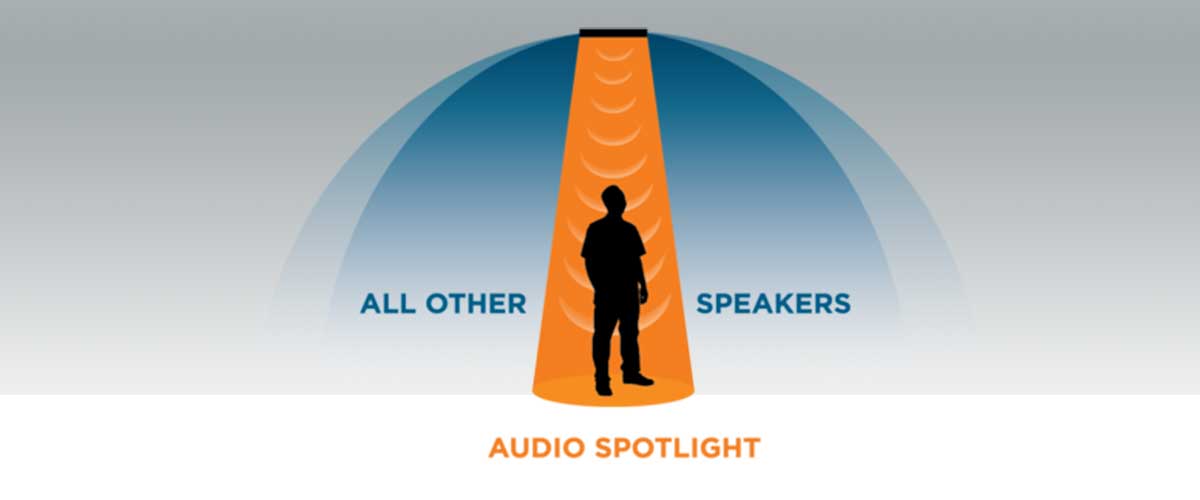 Holosonics loudspeakers are based on the principle of 'getting sound from ultrasound'. Audible sounds can in fact be obtained from appropriately modulated ultrasounds when they pass through a medium that acts as a demodulator, in this case air. In other words, the air converts these ultrasounds into audible sounds as it travels, producing a truly directional sound. Science fiction? No, sound wave physics applied since the 1960s in sonar and brought to the present day through these complex studies.
Since Dr. Pompei's pioneering work at M.I.T., Holosonics has successfully developed the mathematical basis of non-linear wave physics as well as the real-time signal processing algorithms required for practical implementation. Furthermore, the manufacturer pioneered various processing techniques to improve conversion efficiency and ensure that only the absolute minimum of ultrasound is required to reproduce the desired audio output, and to develop fast and efficient calculation techniques to implement these algorithms on reasonably priced DSPs.


Three models for different coverage needs
Holosonics has three Audio Spotlight® models with SoundBeam® technology in its catalogue:
The latest and most cost-effective Audio Spotlight® directional loudspeaker, suitable for reproducing brighter sounds
Designed for single stationary listeners in very quiet environments
Reduced form factor
Perfect for kiosks, ATMs and points of sale 
The most popular of the three, capable of reproducing speech or music clearly
Designed for one or two people in quiet environments
Excellent directional speaker for offices, high-end shops, galleries, waiting rooms, hospitals, libraries or at home
Higher sound level and more extended low frequency response than all others
Designed to work in noisier environments or areas requiring greater coverage
Great for museums, trade fairs, supermarkets, outdoor and retail applications
Easily replaces standard 60 x 60 cm ceiling tile
Common features of the three models
Each speaker panel is only 3.5 cm thick, making installation easy
All models operate at 24 VDC, the included power supply accepts universal voltages (100-240 V, 50/60 Hz)
Line-level audio input via unbalanced 3.5 mm or balanced Phoenix connection
Direct playback via microSD card reader.
For special applications, custom sizes and shapes are available 
Optional Bluetooth module and motion sensors for all models 
Legacy versions with separate amplifier/speaker available on request
Customised printing of any colour, pattern, logo or image in high resolution
An infinity of application fields
Since the company was founded in 2000, thousands of Audio Spotlight® systems have been installed around the world in venues such as museums, shopping malls, control rooms to areas of use such as digital signage, retail and special projects: many companies have chosen to rely on this unique, patented technology to provide high quality, precisely controlled sound.
Museums and Galleries
A serene and quiet gallery is synonymous with sophistication and comfort, allowing guests to fully enjoy their visit. Audio Spotlight® systems with SoundBeam® technology are used in the world's most prestigious museums to provide localised sound while maintaining silence elsewhere.
Libraries
 Of all the places in the world that are considered 'quiet', libraries are the most sensitive to background noise: even very low voice conversations are frowned upon and in the past the mere thought of adding sound systems was considered absurd. Until the arrival of Holosonics.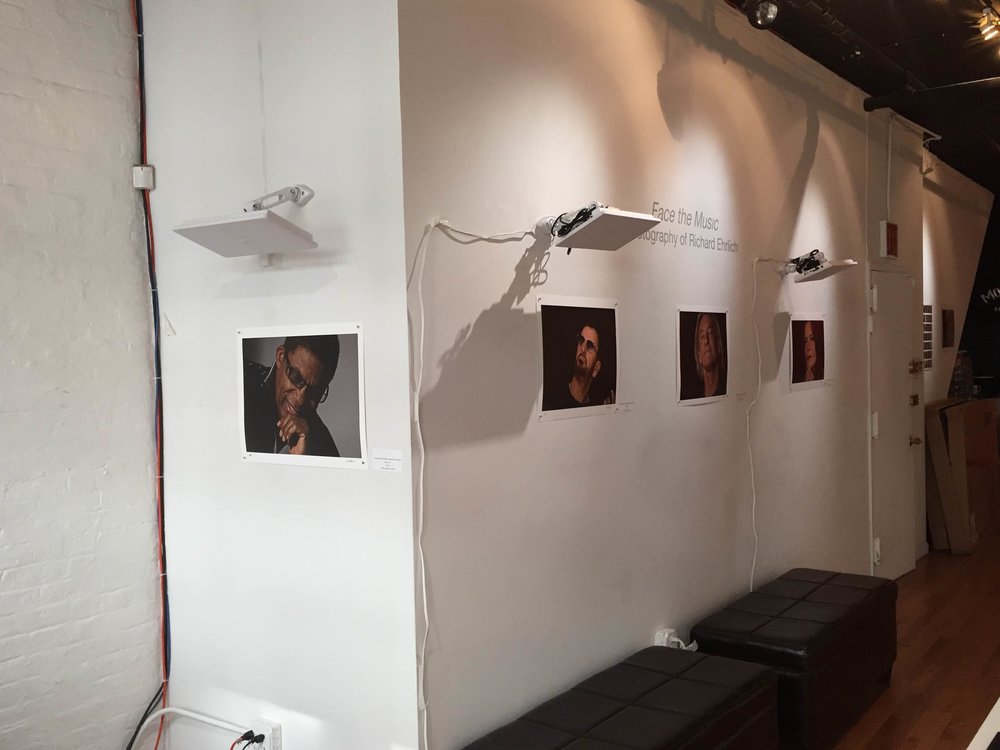 Digital Signage
For Digital Signage for advertising purposes, SoundBeam® technology is currently being used worldwide to reach consumers in environments such as public spaces, shopping centres and retail outlets, with the following benefits: it attracts and impresses shoppers with directional sound, preserves the eventual tranquillity of the location and creates a multimedia experience in difficult or sensitive areas.
Trade fairs and events
Many companies have chosen the directive technology of Holosonics acoustic loudspeakers to provide precisely controlled sound at their exhibition stands and conference kiosks. The products to be highlighted can be illuminated not only with a light beam but also with sound, e.g. descriptive audio or background music, focused in that narrow area. The loudspeakers can then be used to direct the sound only where it is desired.
Creative marketing 
For creative marketing campaigns, Audio Spotlight® directional audio technology is used to overcome the limitations of traditional marketing. In the advertising sector, in combination with digital outdoor billboards and in-store point-of-sale activations.
Retail 
For retail, Holosonics systems can be used to avoid filling the entire shop with unpleasant noise while ensuring a clean and attractive appearance. At an affordable cost, Holosonics solutions offer an economic return on the initial investment.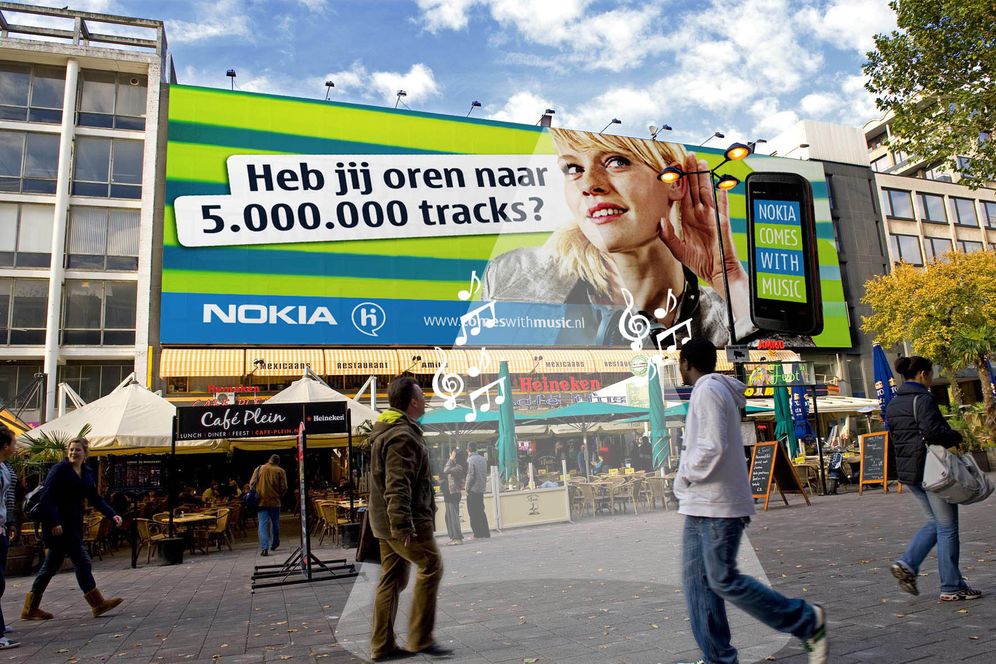 Control and command centres
Again, an ideal solution for command and control centres by implementing a communication system that frees room personnel from using earphones, headsets or Intercoms to receive audio commands. Holosonics technology is able to simultaneously direct multiple sound beams to specific personnel without any audio input being perceived by anyone other than the intended personnel. In addition to creating a more pleasant and efficient working environment, it increases the effectiveness of highly sensitive monitoring applications such as alarms and communication channels. Control centre operators can be provided with autonomous workstations to carry out their role effectively, with their own 'private' sound beam.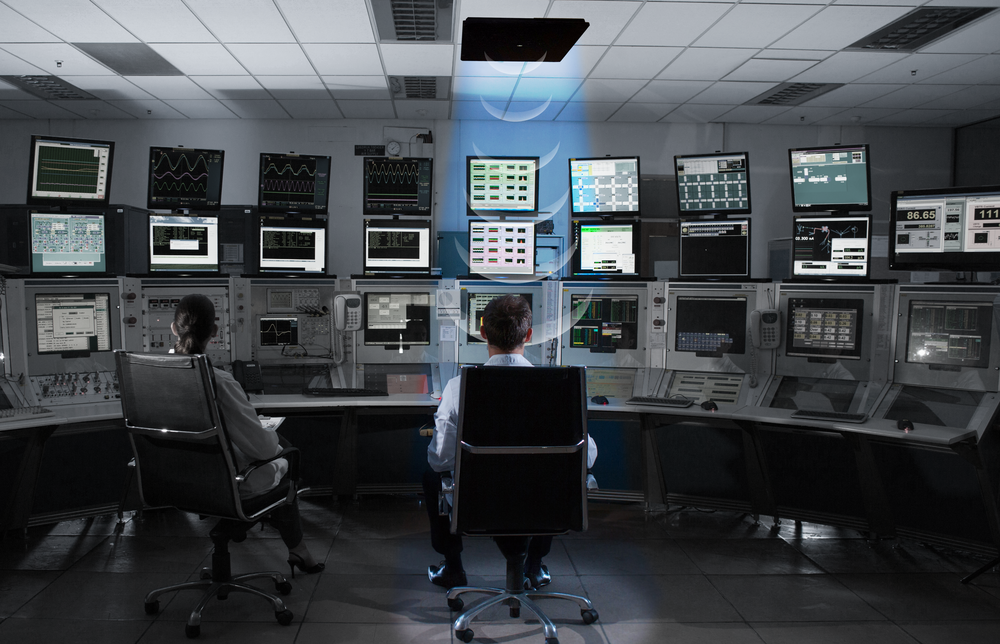 Education and academic environments
Schools, colleges and universities around the world do not escape the list of possible applications for Holosonics loudspeakers. In academic environments, these systems provide students and educators with the ability to enjoy directional sound in classrooms, meeting rooms, libraries, etc. Audio-visual collaboration spaces have become increasingly popular, a trend that has also had an impact on higher education as universities are implementing efficient ways for professors and students to collaborate in virtual classrooms: as a result, huddle rooms have become one of the most popular applications for touchless Audio Spotlight® technology in academia.