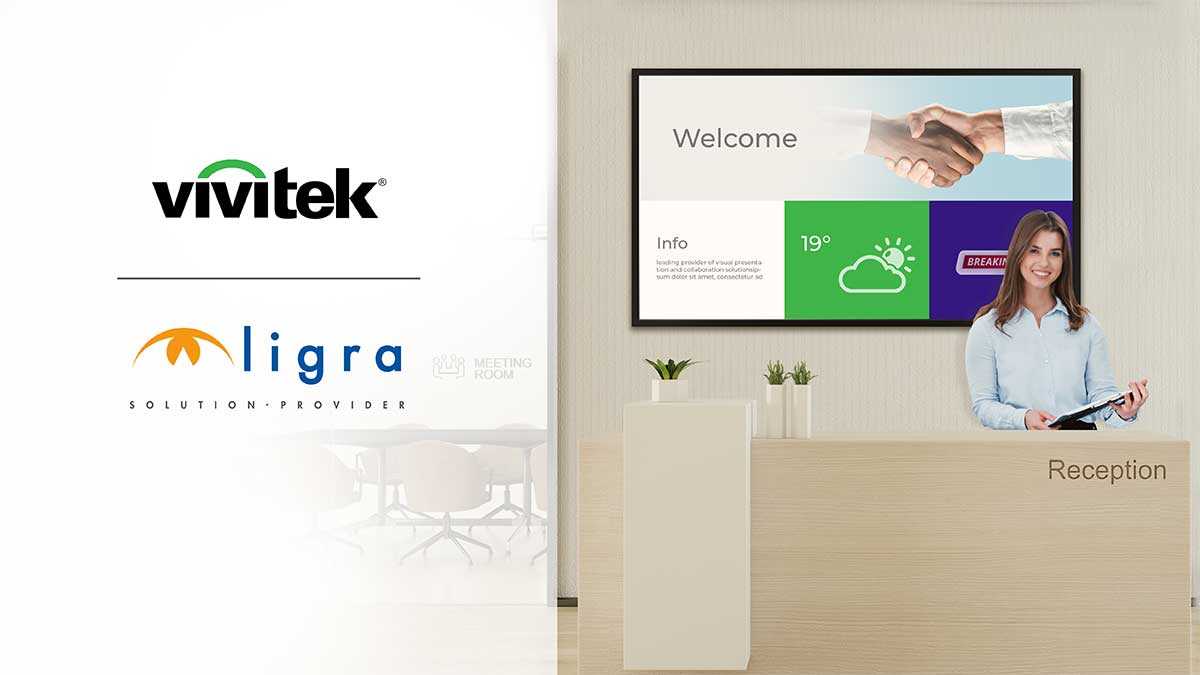 Ligra DS is pleased to announce its partnership with Vivitek for the distribution, on the Italian market, of a wide range of products for wireless collaboration and Digital Signage.
Vivitek, a brand known worldwide mainly for its projectors, has a relatively young history as it was founded in 2008 by the Delta Electronics Group, a Taiwanese giant that has been in business since 1971. Delta Electronics has sales and marketing activities practically all over the world and is a major player in various market segments such as industrial automation, displays and networking. Its mission is to provide innovative, clean and energy efficient solutions for a more sustainable environment for a better future.
Within a wide range of products, wireless collaboration and Digital Signage solutions stand out, making Novo Ecosystem one of the most comprehensive answers to the needs of a rapidly expanding market.

The New Wireless Add-On Family NovoConnect NC-X900, NC-X700 and NC-X300 includes a range of devices designed for those who already have an LFD or projector, but wish to enhance, or extend, their existing A/V infrastructure with wireless collaboration, Digital Signage & video conferencing functionality integrated in a single device, as offered by the flagship NC-X900 model.
Called the Visual Communication Hub by Vivitek itself, this device combines wireless collaboration and Digital Signage, making content easily visible, shareable and secure.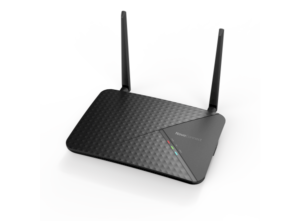 The main functionalities of the NC-X900 are:
Instant 4K-to-4K mirroring of videos, photos, documents...
Miracast optimised for Win-10 OS-based computers for maximum stability. No software installation required. Remember that Miracast is a standard for wireless connections from multimedia devices (notebooks, tablets, smartphones) to displays (TVs, monitors or projectors). Screen duplication on multiple display systems via network
PoE to simplify large-scale deployment
Integrated digital signage with seamless switching between the two modes
How does the NC-X900 work for collaboration?
Once connected via an HDMI interface to an existing display or projector, it basically allows you to enjoy the applications available in the package NovoConnect App and to wirelessly share the screen of an external device (tablet, personal PC, smartphone) on the main display in the room or shared space.
In addition, thanks to the Remote Manager device and content management is easy and straightforward.
NewConnect, all functionalities:
Screen Sharing
Meeting participants can show the screen of their device (smartphone, tablet or notebook), wirelessly, on the main display when connected to NovoConnect.
Screen Sharing
Up to 4 screens can be displayed simultaneously (2 for NC-X300) on the main display, while up to 64 participants can be connected. Ease of use will ensure greater participant involvement.
BYOD
Hassle-free mirroring, ready for BYOD (Bring Your Own Device). Cross-platform compatibility with Windows, macOS, Ubuntu, Android and iOS ensures a simplified connection.
Collaboration
Collaboration tools such as real-time annotations, recording or file sharing promote teamwork. In addition, the 'moderator' function helps the organiser maintain control of the meeting.
Secure connection
NovoConnect products offer built-in security features such as AES-256 encryption, dual networks to separate guest and employee access, and password-protected configuration. They comply with the international ISO 27001 standard.
Screen Duplication
It duplicates the main screen across multiple displays in different rooms to allow a large group of people to be divided into subgroups while still sharing the same content.
All elements belonging to the NovoConnect system are easily integrated into the network and centrally controlled with the Remote Manager software:
Software for Windows that allows the IT manager to perform large implementations 

 

Device management from one central location without physical access

 

Intuitive design, easy in use and efficient 

 

Free software updates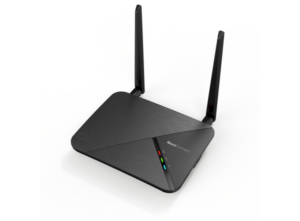 The NC-X700 is a high-performance, 4K resolution visual communication hub for wirelessly sharing visual content on LFDs in total security.
Compared to the NC-X900 flagship model, the NC-X700 lacks dual-WiFi for native mirroring of Windows (Miracast), Mac OS, iOS (AirPlay) and Android (Google Cast), which eliminates the need to install any software. Also absent are 1080p HDMI input, PoE functionality and screen duplication in send (while NT Receiver functionality is present).
Finally, the entry-level NC-X300 loses, compared to the NC-X700, the Digital Signage and Miracast functionality, the output resolution is 'only' 1080p and the split view is double, not quadruple. It also lacks NT LiveScreen functionality. 
The NovoDS Integrated Digital Signage Solution
Public information, the kind made visible by digital signage devices, needs to be delivered quickly and accurately. NovoDS offers a very cost-effective network-based digital signage solution, ideal for creating dynamic visual content for public or corporate spaces. Such content can incorporate text, photos, audio, video, etc. in fully customisable configurations for a variety of environments. Easy to use, NovoDS Solution offers the convenience of updating content over the network or using a microSD card.
Layouts are easy to create thanks to the ability to customise the template with a simple drag-and-drop action and the ability to edit the playlist to such an extent that even non-technical staff members will feel comfortable. The list of applications is almost endless. Finally, you can count on NovoDS Cloud for remote devices and content management over the Internet. This easy-to-use, role-based cloud service allows administrators, publishers and designers to manage playlists, configure devices, create user accounts and more from anywhere there is access to an Internet connection. NovoDS can be deployed as a public cloud solution or on its own server.