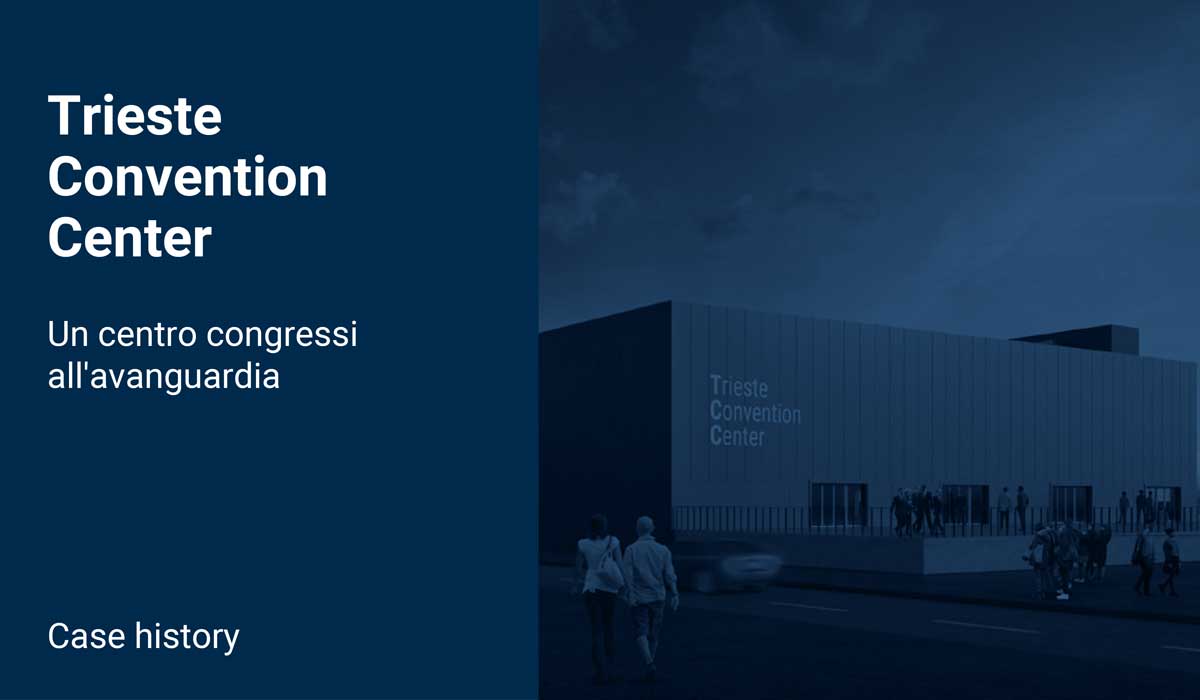 The Trieste Convention Centre is the largest multifunctional conference centre in north-eastern Italy: worth over 13 million Euro, it covers a total area of 9,000 square metres with a main auditorium with 1,856 seats, to which five additional halls have been added, bringing the total capacity to 2,770. Enriching the centre is a 5,000 square metre exhibition area, which allows not only scientific exhibitions but also another series of events to be organised. An intervention, therefore, capable of opening up a new phase in Trieste's future, also through the conference tourism sector, which will once again become a source of development as soon as the pandemic is overcome.
When fully operational, the Convention Centre can accommodate approximately 12,500 participants in international congresses annually (10 congresses/events of approximately 1,250 participants for an average duration of 4 days), as well as national congresses, trade fairs, exhibitions, etc.

No less than 250 km of electrical cables were used for its construction! Ligra DS helped supply the AV products with two NEC 4K UHD ANSI Lumen laser projectors, two NEC DLP projectors with 26,000 ANSI Lumen and 4096 x 2160 pixel resolution, four 43-inch LFDs (also NEC), and finally two NEC MultiSync professional desktop monitors.