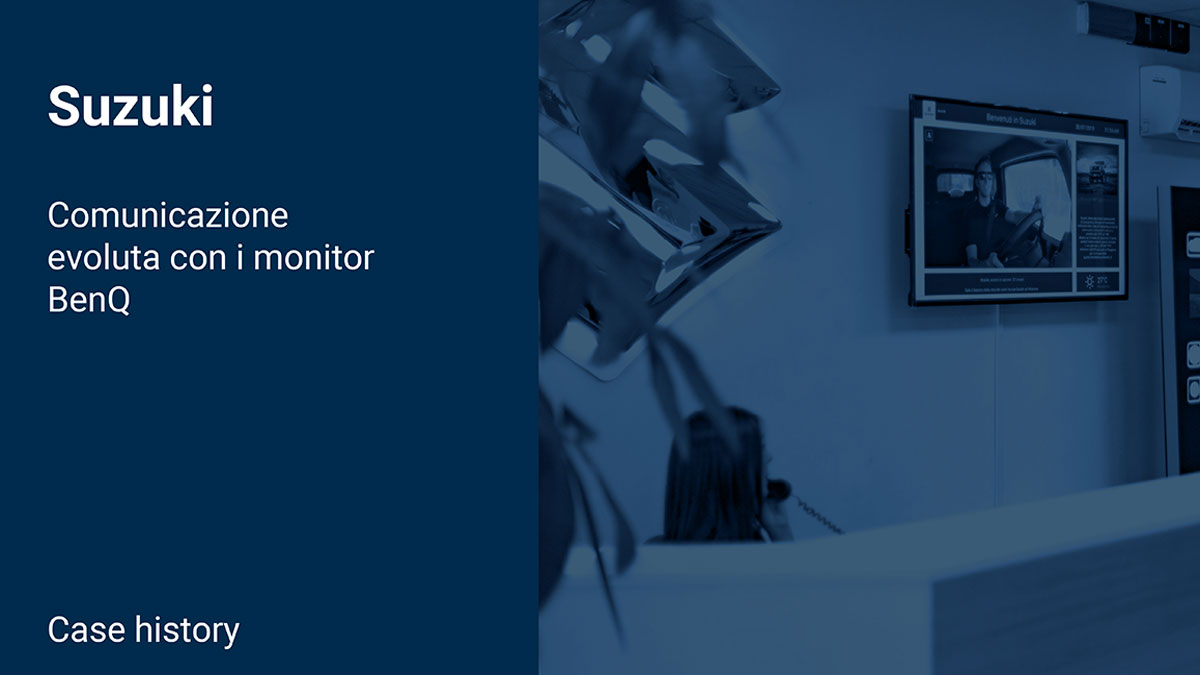 More than 120 authorised Suzuki dealers and workshops have chosen BenQ monitors to offer their customers Digital Signage content. Suzuki certainly needs no introduction, as it has been producing cars, motorbikes and marine engines since the early 1900s. In May 2018, the Italian subsidiary of the Japanese giant introduced Digital Signage in its dealerships, an advanced communication tool that has enabled the carmaker to standardise the distribution of multi-platform digital content through in-house content production and real-time broadcasting.
Ligra DS, thanks to its experience, supported the dealer in defining the project. The installed solution, which involved more than 90 dealerships and 30 authorised Suzuki workshops for a total of about 550 monitors, includes 86" and 55" 4K BenQ models mod. ST860K  e ST5501K.
 The 49" and 55" monitors, configured as 2×2 videowalls, are respectively the PL490 e PL552. BenQ's cloud-based X-Sign solution consisting of three modules was used for content creation, management and distribution: X-Sign Designer, X-Sign Manager and X-Sign Player.