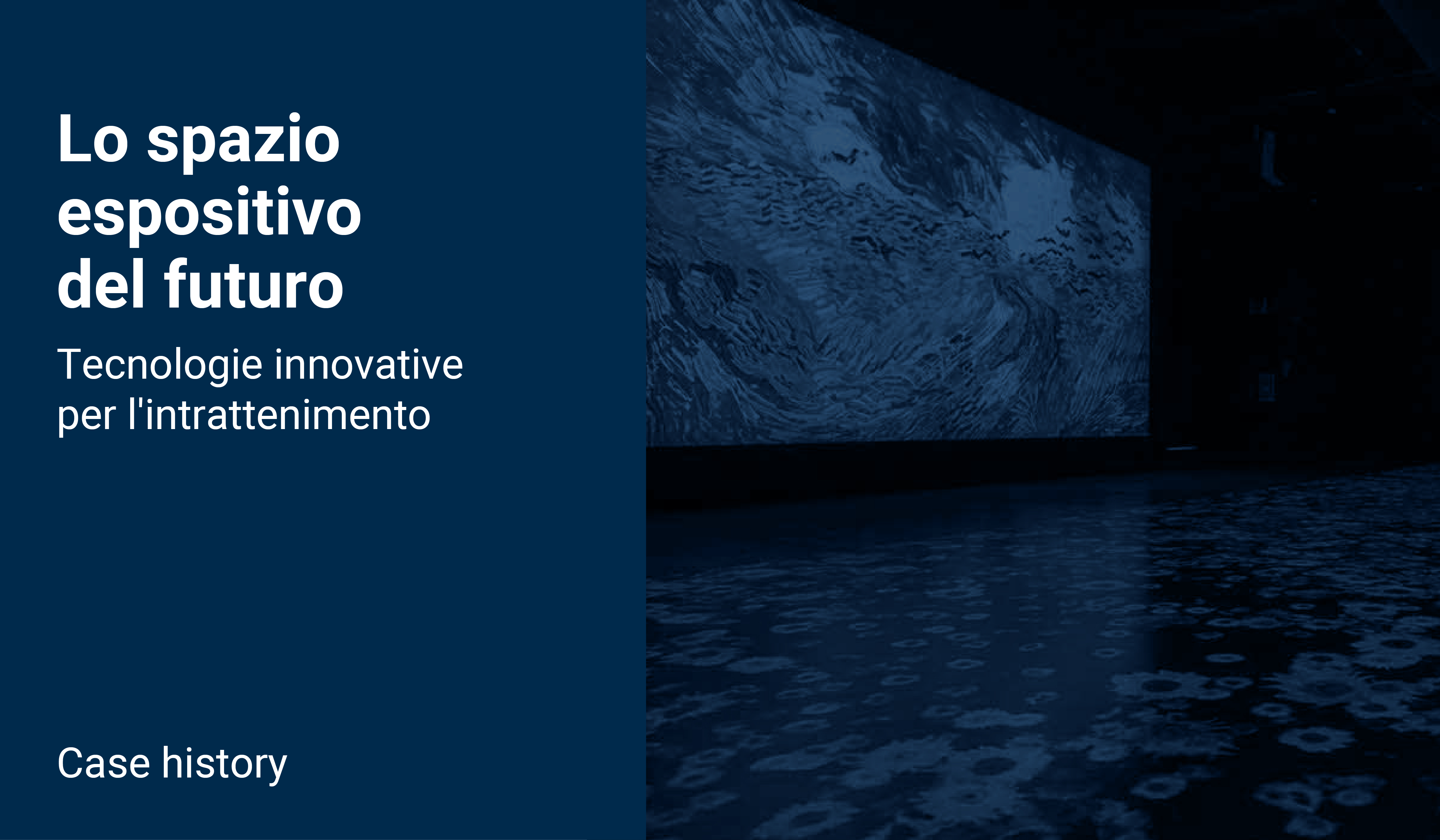 Vincent Van Gogh's thoughts come to life, and above all colour, in the walk through Italy's first permanent immersive museum, the one inaugurated in January 2021 in Villesse, in the province of Gorizia. The exhibition space of almost 2,000 square metres has been created inside the Tiare Shopping, the first meeting place in the North-East, which can change shape thanks to modular walls and innovative technologies.
Emotion Hall, a project for people and companies, brings the real and the virtual together and makes them dialogue with a view to the future. Video projectors, sound systems and even 3D holograms were used in this space. Innovative technologies allow visitors to step out of the passive role of spectators and directly experience the emotions of the exhibitions and events hosted.
In Room One, 8 video projectors flood the audience with images, moving content and suggestions: a 35 m 'digital carpet' that rises to the ceiling. Room Two is an area designed to create real and/or virtual experiences in which digital devices (tablets) dialogue with analogue ones (e.g. exhibits). In Room Three, we find 500 square metres of 360-degree A/V suggestions, thanks to 13 video projectors for the walls and 4 video projectors for the floor. Sound effects and various mirror rooms push emotions to the limit. NEC model PA 803 UL laser projectors with 8,000 ANSI lumens and LCD technology were used for this installation.