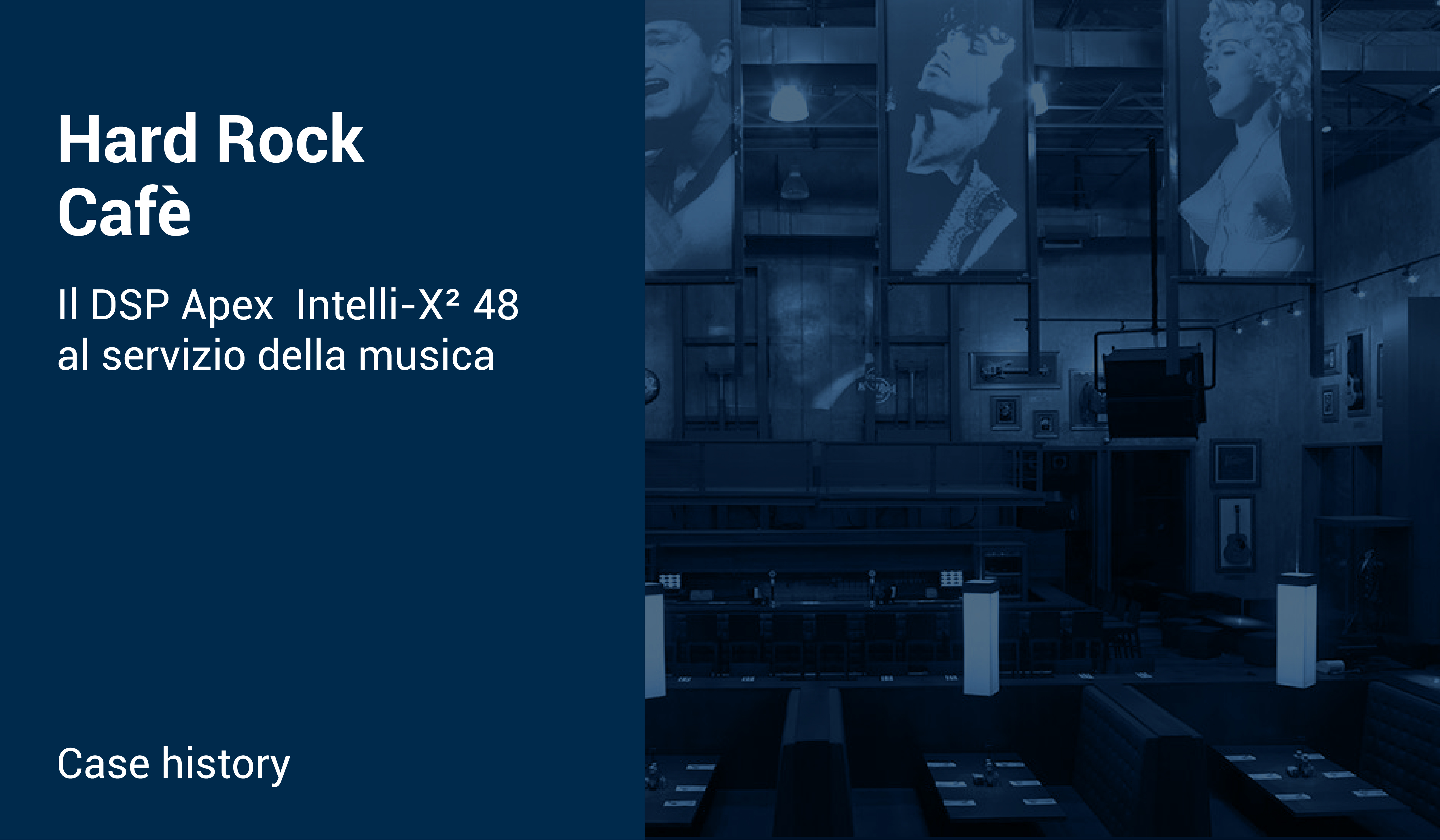 In a venue such as the Hard Rock Café, which has locations all over the world, a DSP processor such as the APEX IntelliX² 48 embedded in the audio chain can play a crucial role, and make all the difference. At the eponymous restaurant in Mumbai, India, which occupies an area of 613 m² with a seating capacity of 176, the manager chose White Eagle Entertainment as the preferred supplier for the restaurant's sound system.
The installation consists of a large loudspeakers controllati by a processor APEX Intelli-X² 48, 4 in 8 out, fully digital 192 kHz, which fornisce all management tools for complete alignment and equalisation of the system same, thanks to the cossover electronics based on fitri FIR and IIR.  

Darren Alvares, General Manager of JSM, which owns the venue, says: "We are very pleased with the new sound systems. They exceed all our expectations. The systems sound perfect and are very easy to use." The system is used for live or played music almost every night of the week.
In addition to the Hard Rock Café, this sophisticated piece of equipment is used in the upscale Shiro restaurant, also in central Mumbai, surrounded by a variety of companies and film production companies, with the suburbs being home to the Bollywood film industry.
At the Shiro, the APEX Intelli-X² 48 controls a system that is used for music playback during the restaurant's service hours and later, late into the night, for after-dinner club lounge evenings. White Eagle Entertainment owner Arun Kalra chose Intelli-X² 48 because it is one of the easiest to use and best sound system management systems available today.
"Due to the high expectations of club customers, the long operating hours of the venues and the high level of protection of all system components, Intelli series products are our first choice," says Arun. "By using APEX Intelli units, we are able to design high-quality and reliable systems for the most demanding customers."