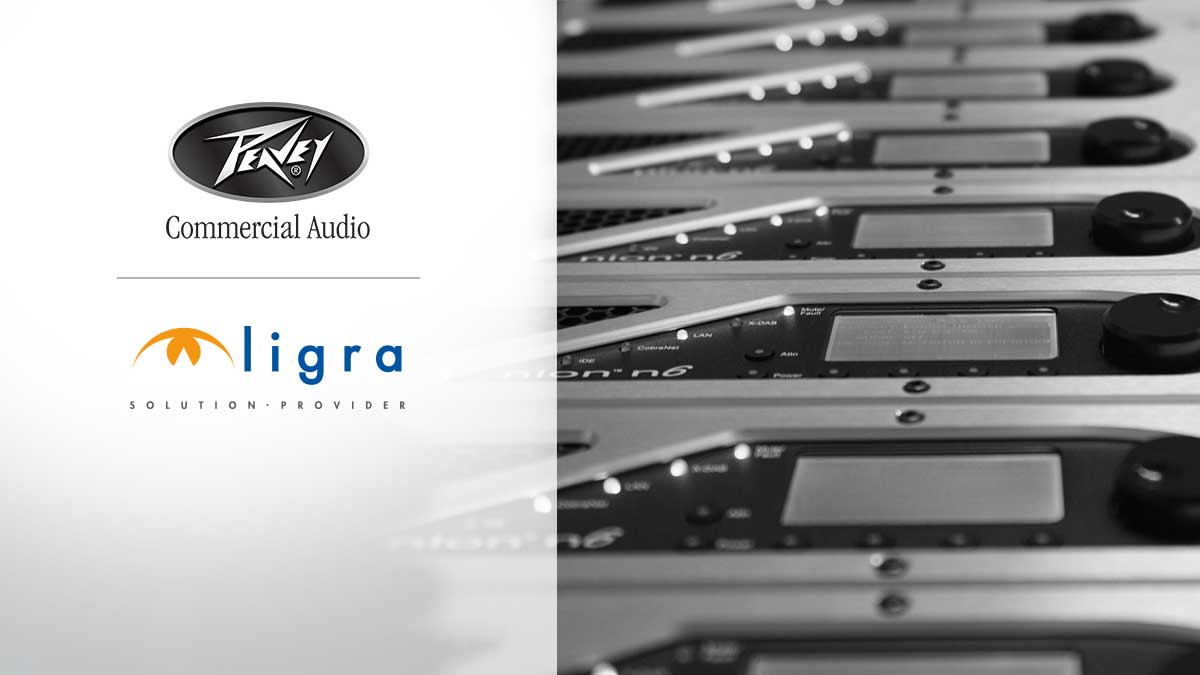 Ligra DS has signed an important distribution agreement for the Italian territory with Peavey Commercial Audio, one of the world's leading manufacturers of audio hardware. With over fifty years of experience in the design and production of products for this sector, the Peavey Commercial Audio group includes the brands MediaMatrix, Crest Audio e Peaveypresent in the world's most prestigious professional AV installations.
Peavey Commercial Audio responds to multiple needs, both for those in the show business and for all installers and system integrators working in the hospitality, transport and retail sectors. This is why the product range is so wide, from the DSP-based MediaMatrix network and control platform, to the legendary power amplifiers for touring applications or Crest Audio installs, to Peavey mixers, microphones, DSPs and loudspeakers.
The world's first digitally controlled distributed audio system
...we are talking about Peavey MediaMatrix, one of the most popular digital audio transport systems available on the market today. In fact, MediaMatrix allows you to design complete audio and control systems over LAN networks using the NWare 2.0 software for Windows. With this software you are able to configure a scalable system with any number of in/outs; the manufacturer reports designs with 2000 inputs and 4000 outputs!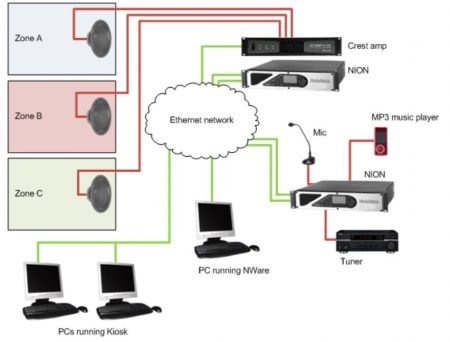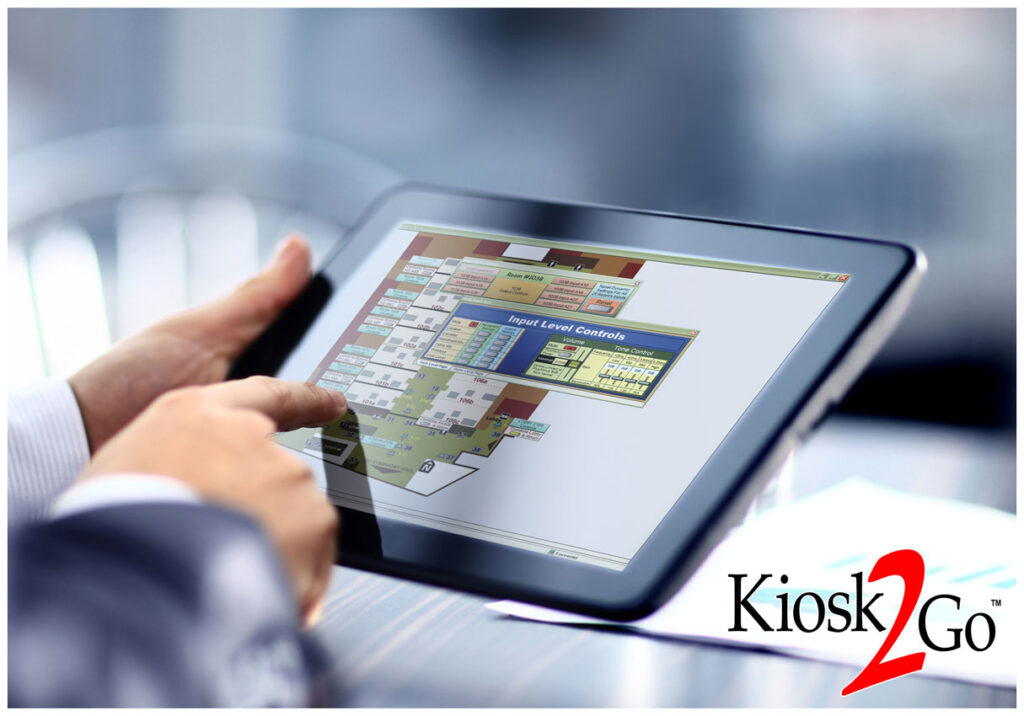 One of the new products that are part of MediaMatrix is NWare Mobile, which allows control via touchscreen interfaces to be extended to an iOS platform. For example, there is the possibility to choose different loudspeaker systems and different sources that are played through the Crest Audio amplifier network, or only at line level if active loudspeakers are used. This is just one example as a customised interface can be built with MediaMatrix and extended to, for example, two wireless platforms. At the heart of these systems are NION's stand-alone DSPs, which, it should be noted, are available with various interface types, e.g. CobraNet® and Dante®, and equipped with high-speed audio buses capable of handling hundreds of channels and up to 256 zones. This provides system integrators and installers with all the tools they need to configure and control audio systems via computers, touch panels or mobile devices.

Crest Audio power amplifiers for all sound requirements
Talking about the Crest Audio brand means going back over decades of music, live events, concerts, and the pro-audio elite in the world. Founded in the late 1970s, the American company, which was acquired by Peavey Electronics in 1999, is best known for its power amplifiers, but actually also produces mixers and loudspeakers.
Here is an overview of the product family:

CPX Series: an economical line of 2-channel amplifiers geared towards the installation and MI market but with a respectable tradition of sound quality, flexibility and reliability.

CC and Pro Series: always 2-channel models designed for best sound performance and long-term reliability under stress conditions, for touring applications or fixed installations.

Ci series: 4- and 8-channel amplifiers suitable for driving low-impedance or 70 V loads without the need to bridge channels. Power ratings range from 200 to 300 W/ch into 8 ohms

CKd series: combines Crest Audio's legendary oversized power supply design with NexSys® network functionality and a Class D circuit topology. The CKd series offers four multi-channel power amplifiers for networked installations

CLh and IPA Seriesnew standards of performance and efficiency for the contractor and installation market. These amplifiers feature a high-efficiency output circuit that reduces weight while increasing power, reliability and thermal efficiency

CM series: includes a series of simple and cost-effective multi-channel models for use in bars, clubs and restaurants, video conferencing facilities, hotels, and in retail and industrial environments.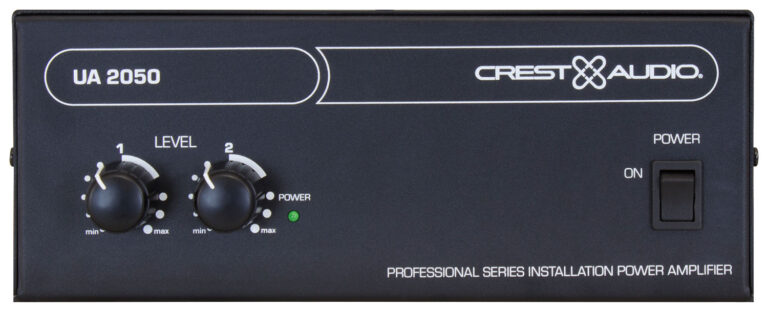 Amplifiers that include the mixer include the UA 2050, a 50 W monophonic Class D amplifier with MIC input, bass/treble tone controls and particularly compact dimensions (222 mm wide by 2U rack height), and the WMA 4300 for wall mounting, which combines a 4-input mixer with an efficient 300 W monophonic Class D amplifier on 4 ohms. Each of the 4 inputs can handle a variety of signals at microphone or line level, balanced or unbalanced, mono or stereo.
Peavey: the complete audio chain
Peavey provides designers and system integrators with a whole range of products, from microphones to loudspeakers, including those in the audio signal chain in between. Microphones range from dynamic vocal microphones to conference and measurement microphones.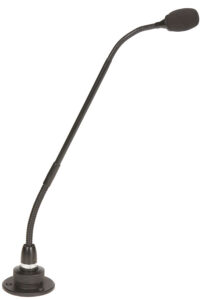 I psignalling rocessorse digital fixed-architecture series Digitool MX can be found in small and medium-sized installations all over the world; facyli from use and to be programmed via a graphical user interface (GUI) external, the DSPs in this family represent the most convenient way to provide sound modelling functionality, routing and control. Peavey offers also a whole range of mixer and speakers for almost all applicationi, from smallest meeting room up to the most great.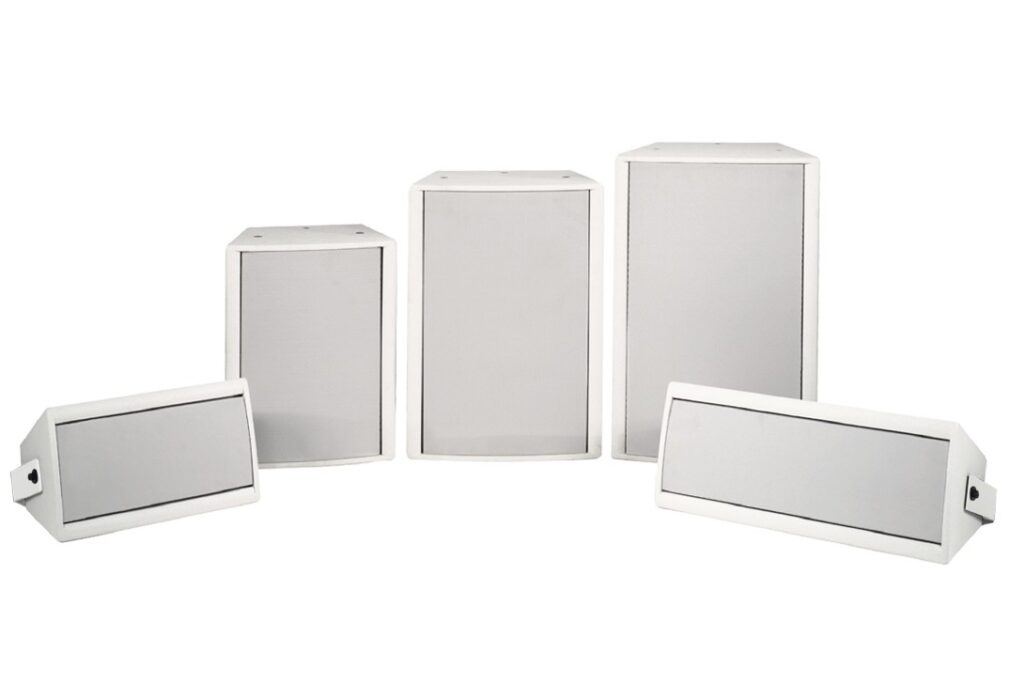 Ultimately, these products build on the experience of a company with 55 years in business and over 130 patents.