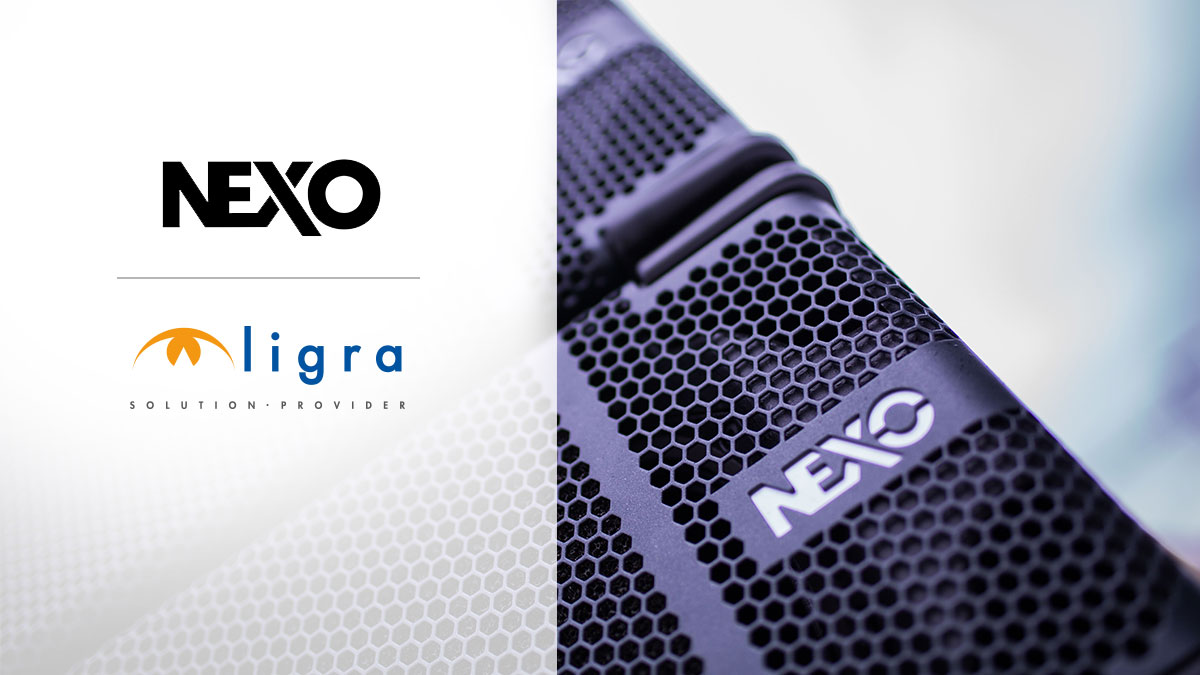 Ligra DS signed an important distribution agreement for the Italian territory with NEXO, world leader in the design and construction of acoustic loudspeakers for installation, sound reinforcement/PA and related electronics such as amplifiers, DSP.
"Where entertainment needs a solid technological basis and where communication needs great clarity and intelligibility of sound, NEXO is present with its products that find application in the worlds of music, culture and sport". This is the declaration of a French company with more than 40 years of experience in the sector that manufactures audio systems for fixed or touring installations, in particular multi-purpose loudspeakers (ID, EPS, PS series) and line arrays, used to sonorise various types of environments and very popular, as mentioned, in the sports field, where they are present in the most prestigious stadiums around the world.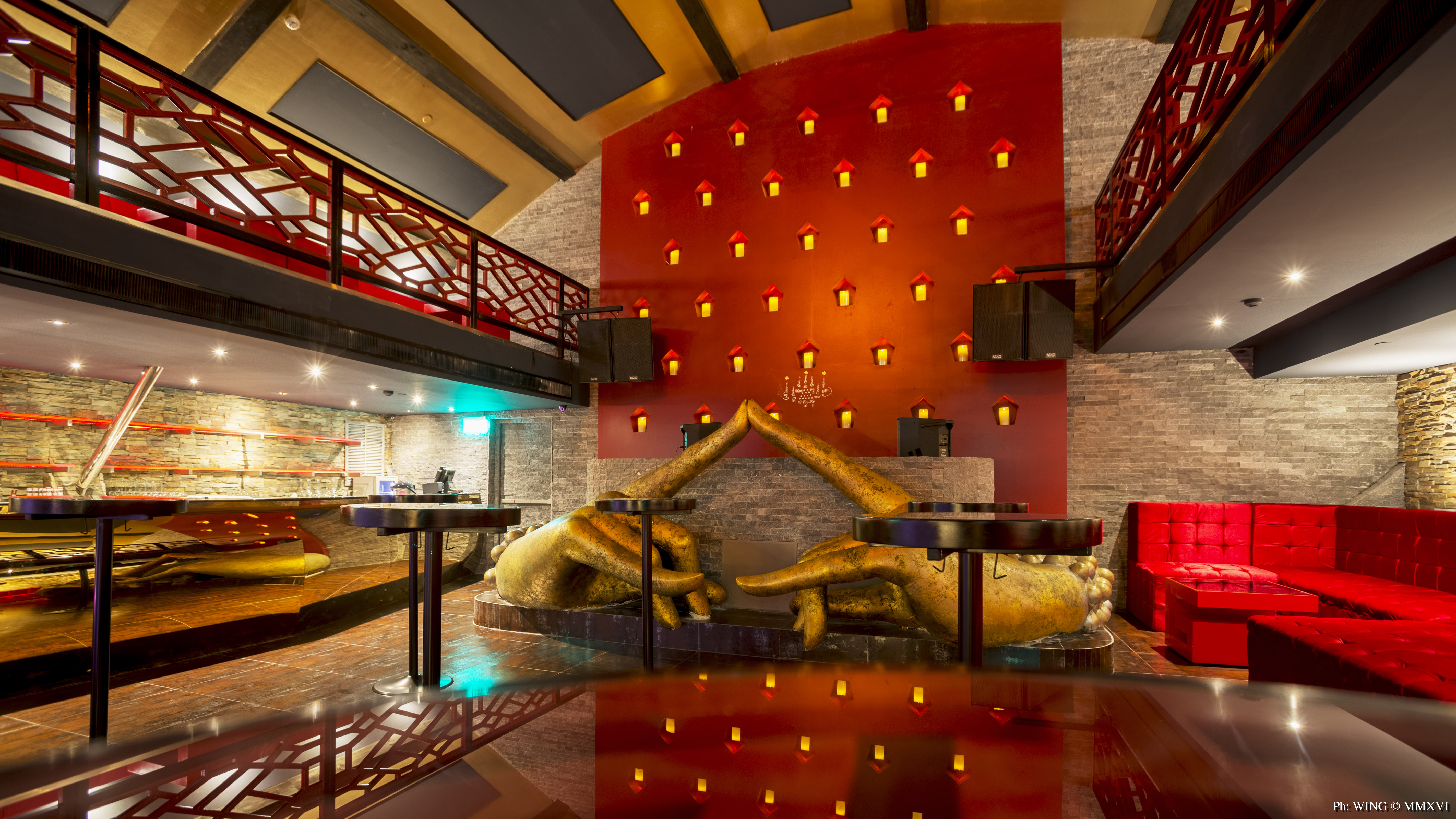 The resources devoted by NEXO to R&D have led, over the years, to the filing of numerous patents, which, when applied to products, have also translated into benefits at a commercial level with, for example, the record sales of the PS Series in two decades (over 200,000 units!). In this engineering process, of course, customer feedback is crucial, and to testify to the high level of appreciation around the world, export activities now cover almost the entire turnover. In 2008, NEXO was acquired by the Yamaha Corporation and is now a strategic business unit wholly owned by the Japanese giant, ensuring a convergence of technological expertise. NEXO products are used in corporate and hospitality environments, public spaces, theme parks, places of worship, show business and many others.
ID Series loudspeakers: when (small) size matters!
The three models of the ID (Inspace Definition) series are designed to meet the widest range of applications and due to their features are particularly suitable for installation, although they are also available for touring. They can be ordered in a tropicalised version with IP54/IP55 certification and are available in any RAL colour.
ID 14 is the most compact loudspeaker NEXO has ever made: it employs a 4-inch coaxial driver, but despite its size and weight it delivers a powerful and dynamic sound.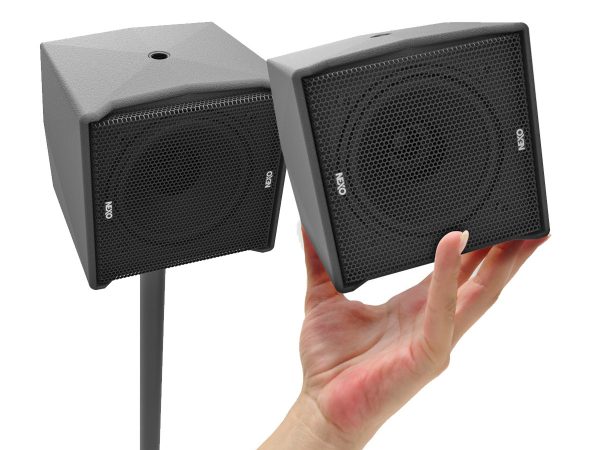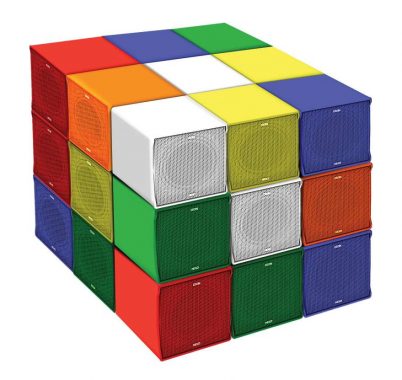 The ID 24 uses a robust polyurethane 'V' cabinet, adopts a dual 4-inch driver and a rotatable horn that allows for multiple high-frequency directivity options, so that horizontal or vertical mounting can be performed depending on the application, with dedicated presets in the brand's NXAMP MK2 amplifier controller.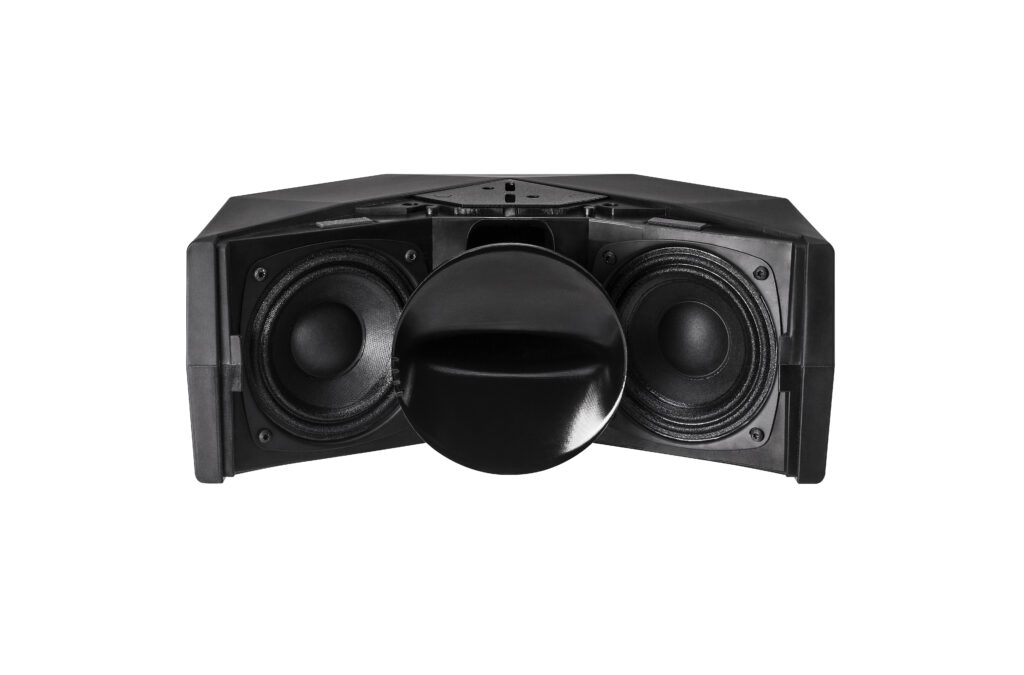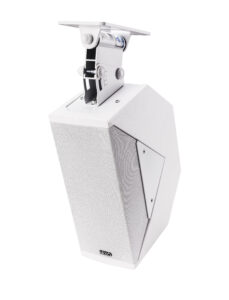 Finally, the ID 84 column loudspeaker, perhaps the most interesting product in this series due to the multitude of applications to which it lends itself: from congress/conference to retail, from places of worship to theatres, airports, stations, etc. Compared to traditional line arrays, column loudspeakers offer several advantages: no hanging points, EN5424 certification already in place, lower cost and, above all, easier installation. With a standard height of 1 m, a width of 15 cm and a depth of 21 cm, ID 84 can be installed on a pole, fixed with a clamp to rigging frames, mounted on a sub or on the floor; there are so many accessories available!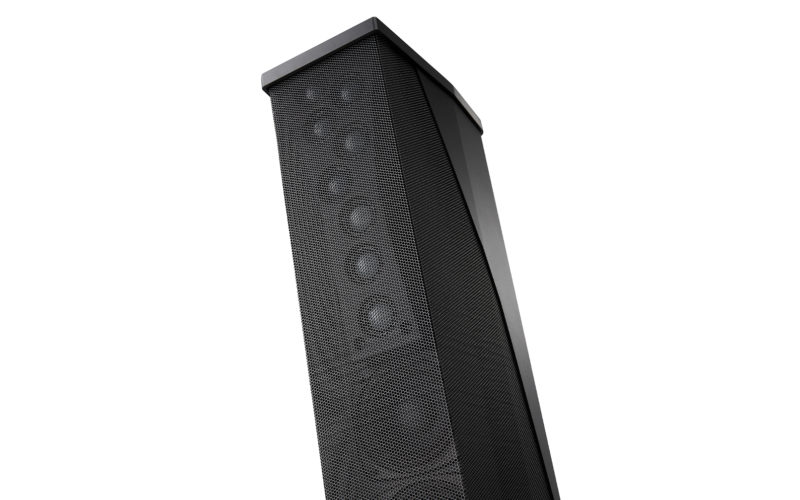 As for the speakers, it uses: 8 4" drivers and 8 tweeters (note, dome!) arranged on a curved baffle mounted on an aluminium cabinet
The reproduced frequency range is from 90 Hz to 20 kHz with a peak SPL of 136 dB. A directivity selector switch on the rear panel allows instantaneous switching of the vertical HF dispersion. In addition, the cabinets can be connected end-to-end to create taller columns as required.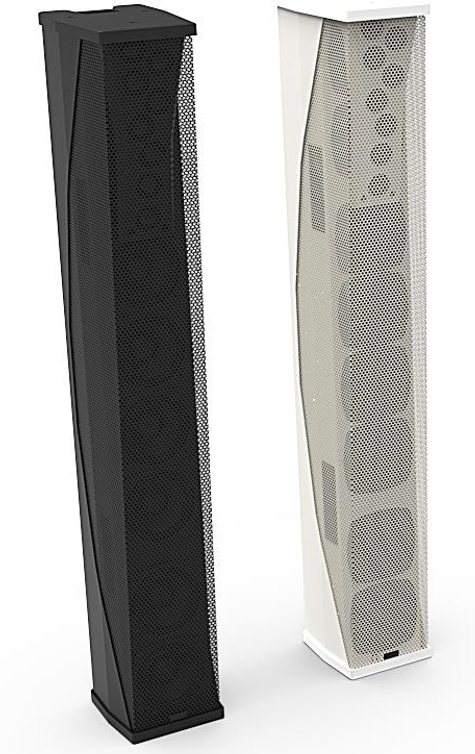 An ideal complement to the ID Series loudspeakers are the four compact subwoofers of 1 x 8", 1 x 10", 2 x 10" and 3 x 12".
ePS series: multi-purpose systems with an eye on price
The ePS series loudspeakers are Point Source speakers based on the legendary NEXO PS platform. They are compact, essential products that can be used in any environment thanks to IP54 certification for a wide range of applications where price also counts. There are three models - ePS6, ePS8 and ePS10 - two-way, passive, with 6", 8" and 10" woofers respectively and 1.4" tweeters with an asymmetrical horn, rotatable by 90° if required.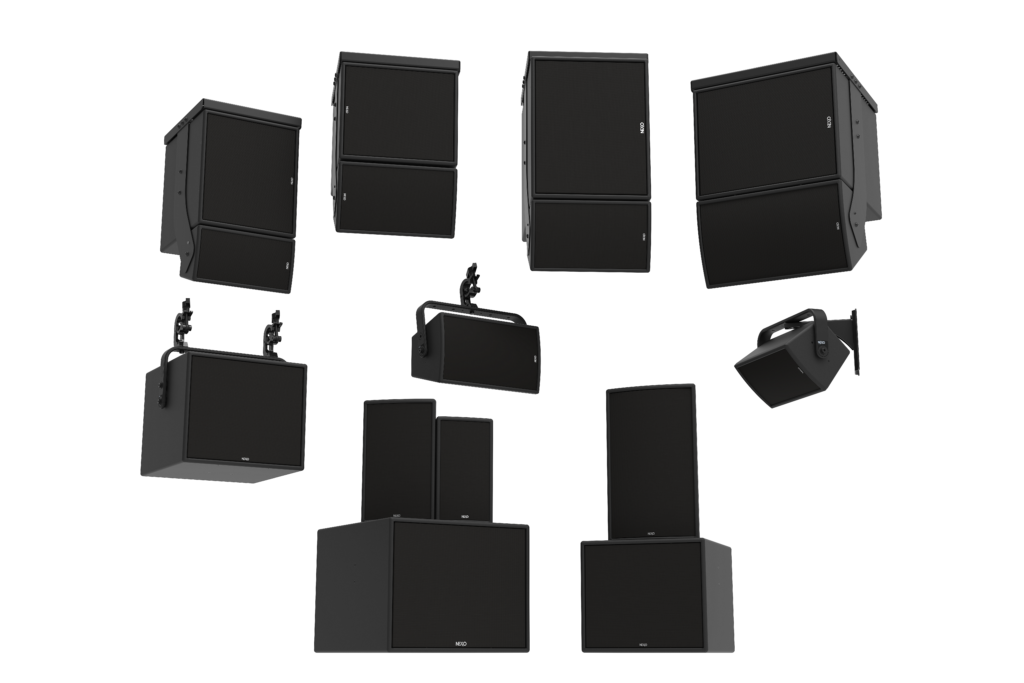 The dedicated subwoofers eLS400 and eLS600 extend the low frequency response down to 45 and 40 Hz respectively. The eLS400 adopts a 12-inch woofer and is designed to be paired with ePS6/ePS8, while the eLS600, with a 15-inch woofer, is especially suited for ePS8/ePS10. A range of customised accessories allows the ePS speakers to be hung below the subwoofers to create a full-range system with a small footprint.
PS and P+ series: high SPL and low distortion for PA applications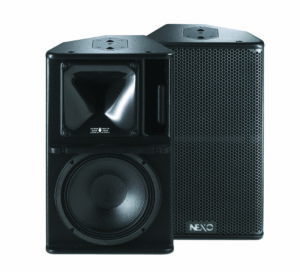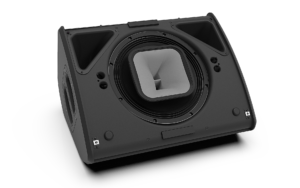 If NEXO's PS series is particularly popular worldwide when compactness, high efficiency and linear response are required, the new PS R2 offers even better performance thanks to NEXO's constant directivity asymmetrical dispersion horn and the ability to achieve sound pressure levels up to 5 dB higher. The range comprises three scalable systems that can be quickly and easily configured for PA use as stage monitors or hung as side/rear fill loudspeakers for both horizontal and vertical mount installations. P+ are low profile Point Source passive monitors and adopt coaxial drivers with HF horn units. The dispersion of the tweeter can be varied in seconds to suit the particular application by means of special magnetic flanges to be superimposed on the standard horn profile. Areas of use for the P+ Series monitors include installations in public spaces, theatres, auditoriums, etc. Also in the same series are the L15 and L18 subs.
Power amplifiers and DSPs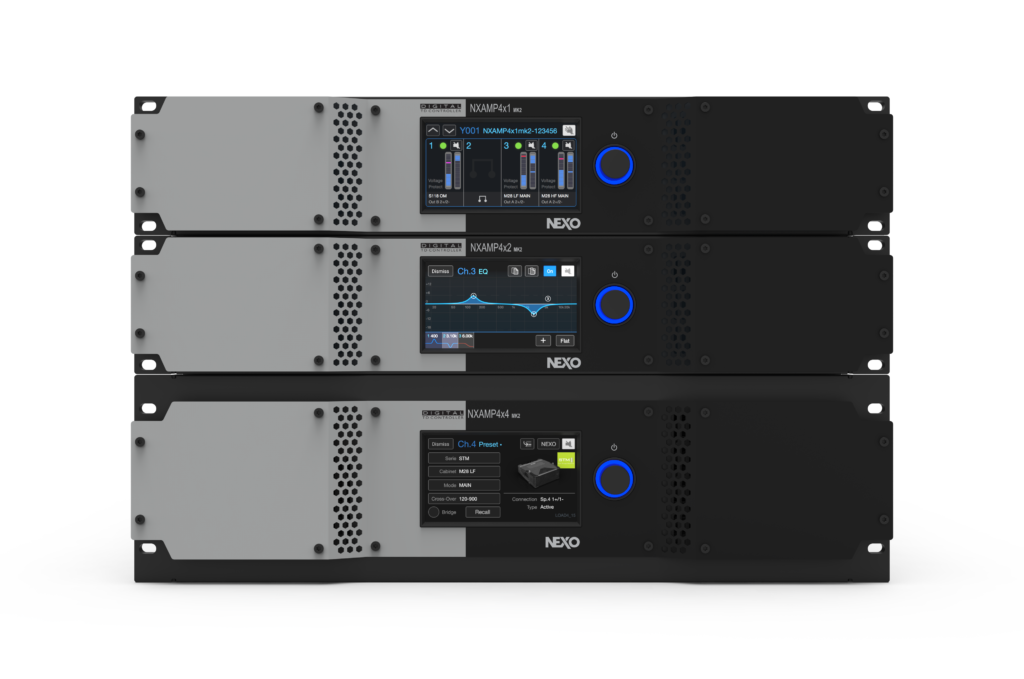 NEXO is not only loudspeakers, but also 4-channel power amplifiers with DSP control.
DTD/DTDAMP is a controller/end amplifier combination suitable for driving e.g. ID or P+ Series models. With a slim design, only 1 U rack, the DTDAMP is available in two versions: 4 x 700 W and 4 x 1300 W. The latter is perfectly matched to the NEXO DTD controller, which offers advanced DSP processing for loudspeaker control - crossover, EQ and time alignment - as well as protection system management.
The NXAMP line of power amplifiersMK2 from 4 x 1300 W, 4 x 2500 W and 4 x 4500 W is suitable for loudspeaker systems requiring more power. All essential parameters are accessible via a large touch display on the front panel. A remote control card is standard, with the possibility of adding Dante cards, EtherSound and AES as an option.