Ligra DS is the Italian distributor of SCAN DIMENSION® 3D Scanners.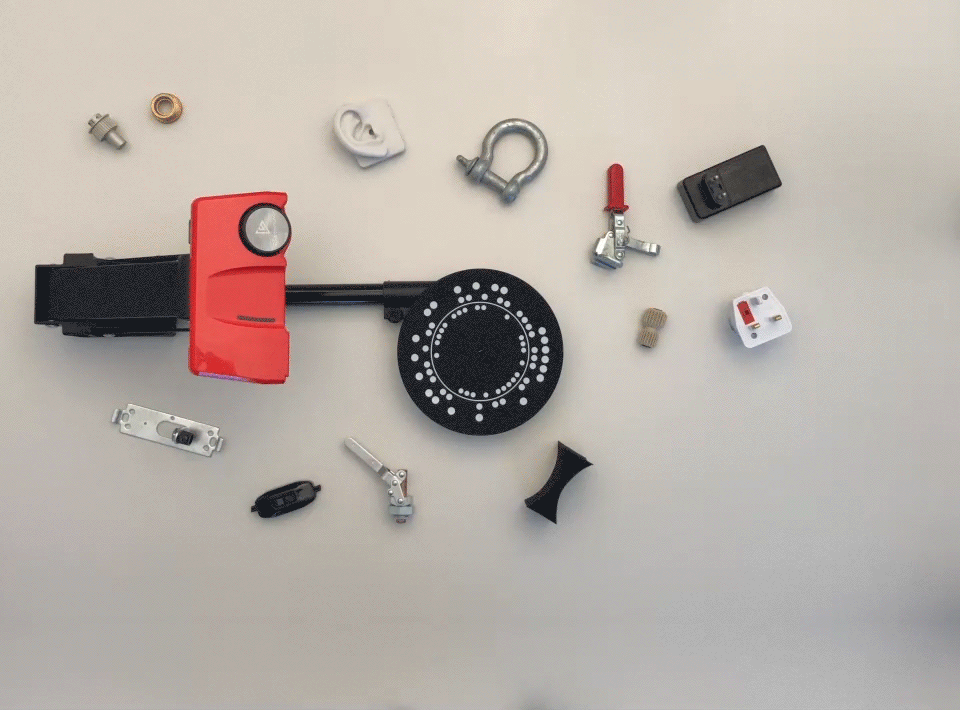 Scan Dimension® is a division of Global Scanning: the world leader in professional scanning. The parent company is based in Denmark and has 30 years of experience in image capture technologies. Global Scanning markets Contex and Colortrac: two leading brands in the large-format 2D scanning market. 
Scan Dimension® develops and produces state-of-the-art solutions, enabling high-precision 3D acquisition in a variety of sectors, including: hobbyists, manufacturers, construction, engineering, builders and many others. The key to success is the focus on the end user, whose input and point of view is crucial in making product-software improvements and upgrades. The changes are actually based on the input provided by users.  
Scan Dimension® is made up of experts in 3D scanners, fabrication techniques and image reproduction. 
The best Plug-And-Paly 3D scanners
Scan Dimension® 3D scanners are designed for small and medium-sized objects. They are the only scanners on the market that allow one-touch simplicity, intuitive software and visually impressive scans. The entire process is automated:
1. Calibration
2. Scan
3. Mesh (3D grid representation)
Once started, the system works autonomously producing professional scans, ready to be saved or shared with others.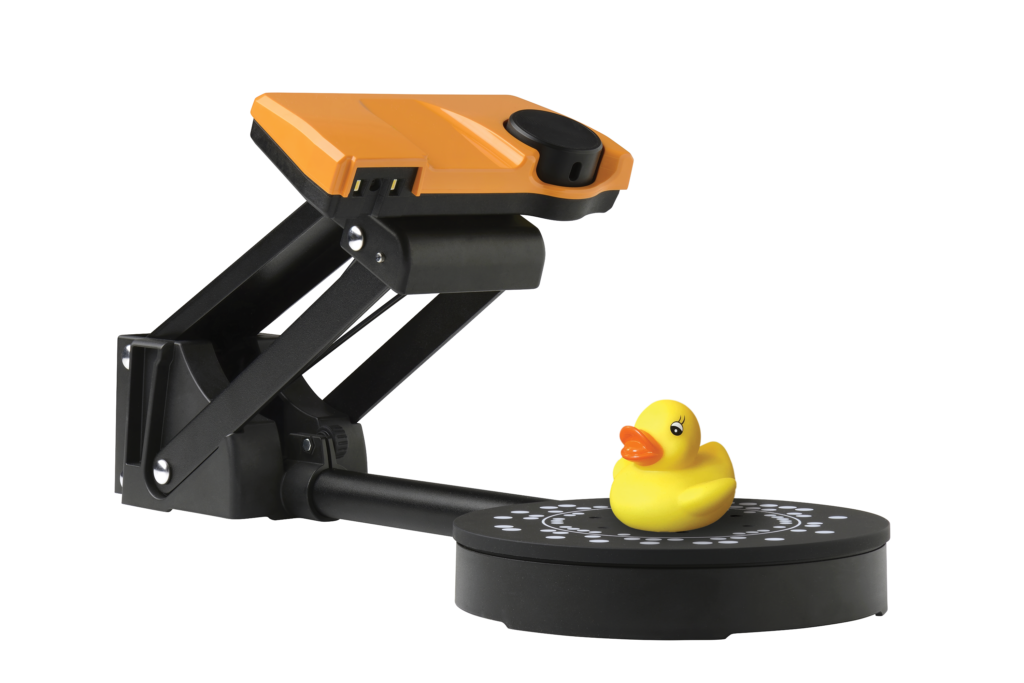 The SOL 3D scanner uses a combination of laser triangulation and white light technology. This hybrid approach provides a maximum resolution of 0.1 mm. You can also choose between near and far scanning modes. SOL 3D is equipped with an automatic rotary table that makes the 3D scanning process automated. The turntable is capable of supporting a maximum weight of 2 kg.
The SOL 3D scanner is relatively small and light and, through its software, notifies users of next steps with audio notifications or text messages. 3D scans can be viewed directly through the Scan Dimension® application.
Unlike most other cheap scanners with the same positioning that require a room as dark as possible so as not to interfere with the scanning process, the SOL 3D scanner has eliminated this problem thanks to a folding-sided frame with a blackout curtain (included in the package) that fits perfectly into the scanner's shooting scenario and obscures all intrusive light.
Calibrating the scanner is very quick and easy: about a couple of minutes in all. When Sol is connected to the PC, simply remove all objects from the turntable, place the blackout curtain over the scanner frame, start the calibration from the PC and the scanner calibrates automatically. Throughout both the calibration and scanning process, the turntable or the object being scanned is visible on the PC screen, so it is easy to monitor progress.
The progress of the scanning process is represented visually through a graphic sequence similar to a flowchart. Scanned models can be zoomed and rotated, and rendered in a variety of ways, including shaded, faceted, X-ray and wireframe.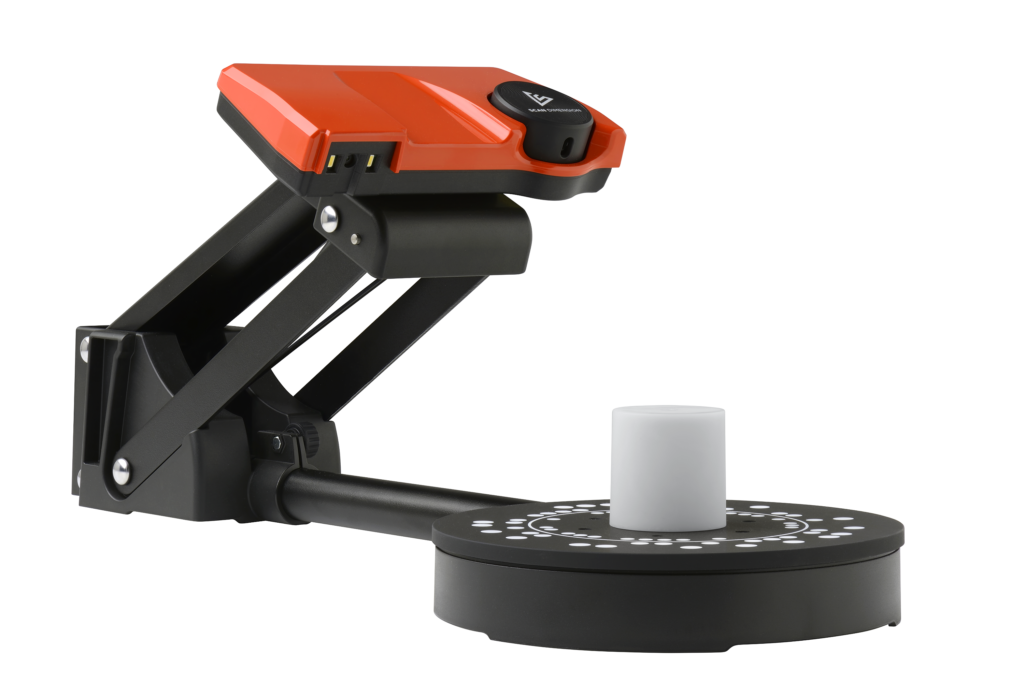 3D SOL PRO inherits all the features of 3D SOL, amplifies them and makes them better.
Three different scanning modes: In addition to the normal scanning mode, you can choose to focus on accuracy or speed. Selecting the 'high precision' scanning mode allows scanning with an accuracy of 0.05 mm. Choosing 'Turbo' mode results in scanning at double the speed: in just 8 minutes the 3D model is ready.
Unique options: The SOL PRO software includes intelligent options for scanning dark surfaces and unstable objects: simply choose to scan by ticking the activated 'dark surface' checkbox for the best result.
Dimensions of scannable objectsSOL PRO scans small and medium-sized objects with a minimum height and diameter of 20 mm (0.8 in) and a maximum of 170 mm (6.7 in).
Software Included
SOL PRO Creator 
It provides finished 3D scanning results without the need for manual alignment or removal of unwanted artefacts from scans. Alignment (up to 5 scan passes) and meshing are fully automated. SOL PRO Creator includes an innovative option for optimised scanning of objects with dark or partially dark surfaces. And, if the object has trouble finding a stable position on the turntable, simply tick the 'Unstable object' box.
SOL PRO Viewer 
It allows scanned 3D models to be viewed in different renderings and exported to various third-party 3D software for further editing, measurement or 3D printing.