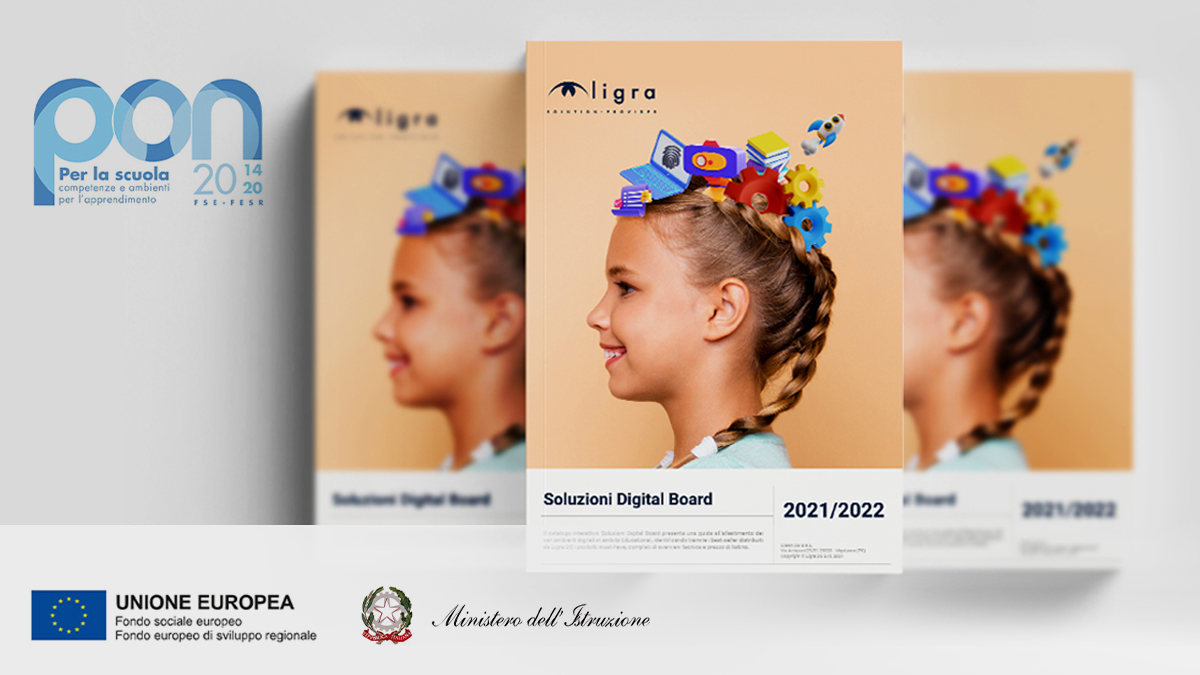 Compare our interactive monitor series and choose the most suitable one
All three series are equipped with:
1-year licence Chimpa RDM including
Licence ScreenShare PRO perpetual included
Warranty 5 years of which 3 on site
Energy Star Certification
Orders with direct contracting OR or direct negotiation OR. In both cases we can support you.
We are here to help you calculate how many interactive monitors can fit into your Digital Board budget. We support and advise you in choosing the best model for your needs. Use the ready-made matrix in Excel already pre-filled.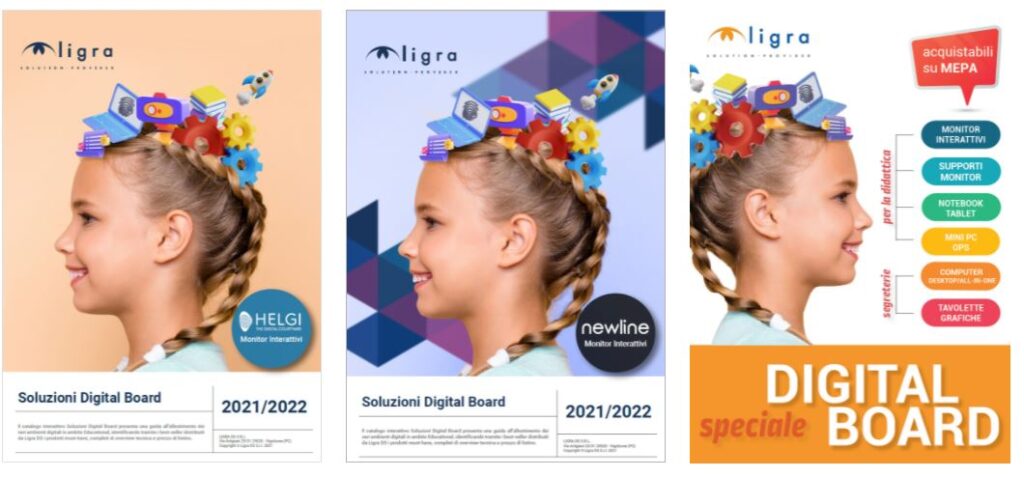 Browse our digital catalogues


We have prepared two digital catalogues with which you can easily configure your project, selecting the solutions you are interested in from those eligible for funding: interactive monitors, devices (desktop computers, notebooks, chromebooks, tablets), platforms, software and other accessories for distance learning.
The area of the Information System set up for the submission of proposals (GPU) and the area of the Funding Information System (FIS) set up for the transmission of digitally signed applications will both remain open from 12 noon on 8 September 2021 to 12 noon on 1 October 2021.
The submission of the project proposal is made by accessing the appropriate area available under "Access to services", located at the top of the home page of the PON "Per la Scuola" website at http://www.istruzione.it/pon/, and selecting the sub-heading "Intervention Management" (GPU) to access the system and fill in the required application data.