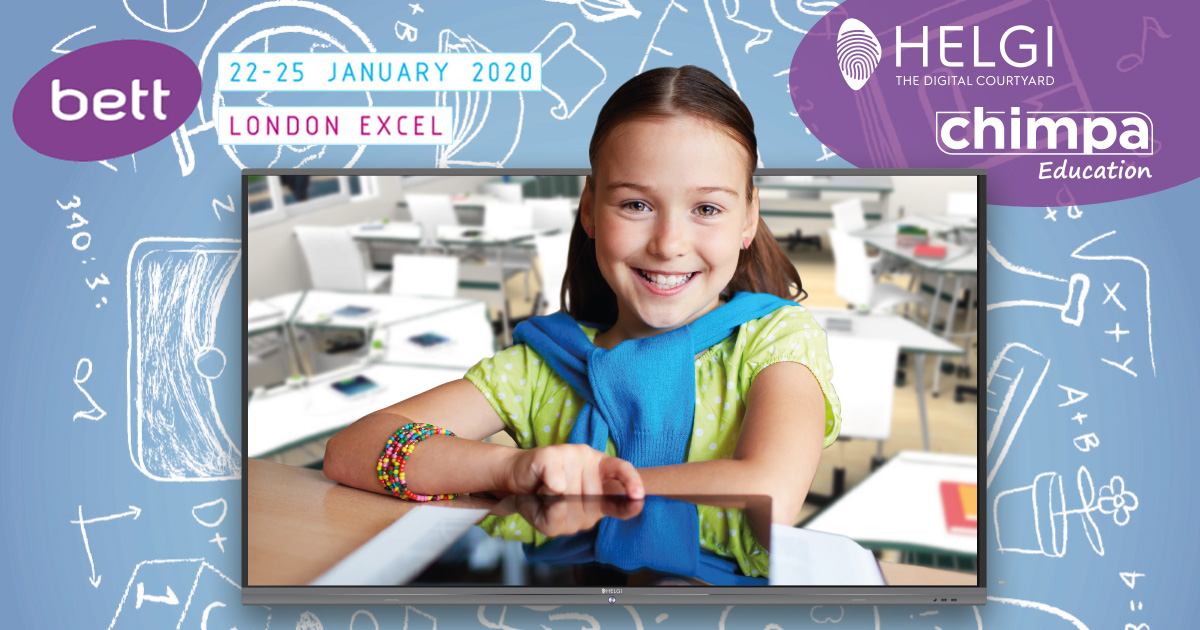 LONDON 22-25 JANUARY 2020
BETT is the largest international event dedicated to educational technology.
It has been held in London for more than 20 years and presents the vanguards of new learning technologies.
At BETT, companies present software, new technologies, industry-specific solutions and customised products. The international scope attracts exhibitors from all over the world and there is the possibility of live demonstrations in dedicated conference areas.
The HELGI stand was located in the south area, dedicated to technology devices and software for schools and teaching.
The exhibition space presented innovative solutions in terms of the school furnituresuch as segmented desks, height-adjustable desks and chairs, storage and recharge consoles for tablets and laptops, to which modern holdersstatic or motorised, for interactive whiteboards and monitors, and the same interactive screens of the 65", 75" and 86" C and V Series, which enable and encourage classroom sharing dynamics and stimulate collaboration between students allowing for truly interactive lessons.
The other big news, presented for the first time at the HELGI stand, was the Chimpa MDM software.
Chimpa is a Mobile Device Management that allows you to manage, monitor e protect from outside intrusion, all smartphones, laptops and tablets in use in the classroom, whether equipped with an Android or iOS operating system.
The Chimpa software also allows the sharing and theupdate simultaneous devices and applications for classroom learning, all in a few simple steps that the teacher can perform directly.
The turnout at the HELGI stand, which was also amplified by the on-site Live Demos provided by the expert staff, was a success, with teachers, pupils and industry experts taking an interest.