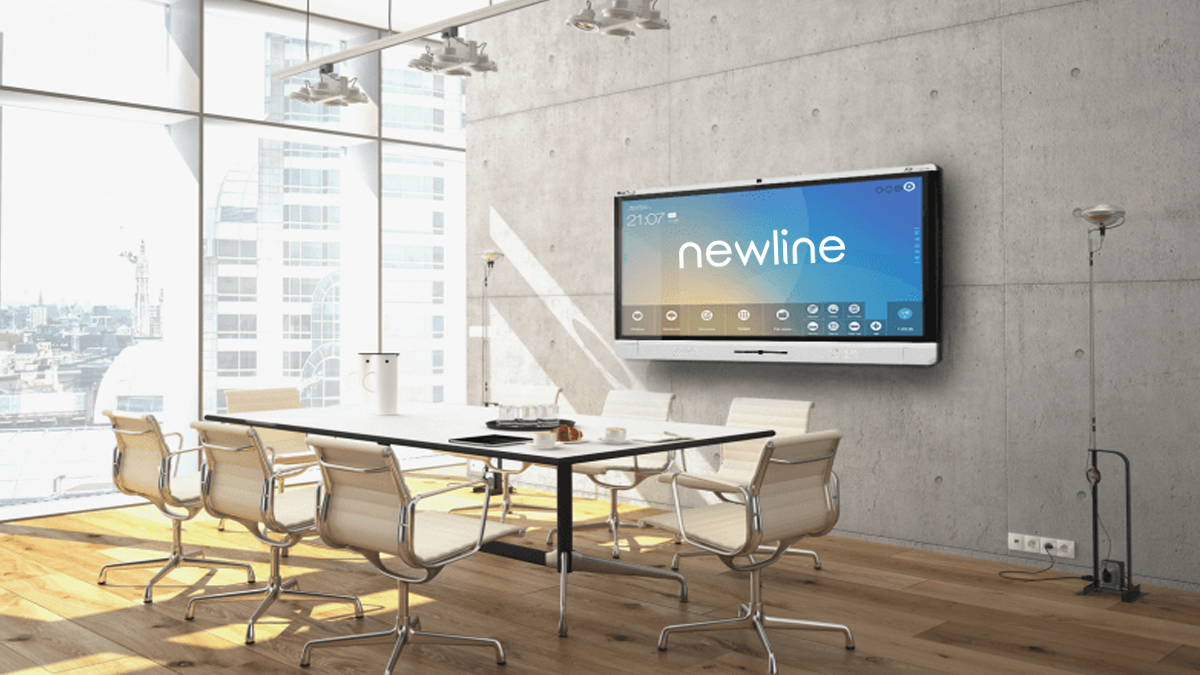 Providing technology that simplifies and optimises the performance of collaboration has become an imperative in recent times. A number of brands come to our aid in this direction that over the years have developed products that make collaboration performance increasingly efficient and of quality.
SERIES

RS+ NEWLINE

:

STATE-OF-THE-ART COLLABORATION ENVIRONMENTS
E' the example of Newlinewhich with the series RS+ provides even higher performance to meet both educational and corporate needs. The 3 available formats - 65, 75 and 86 inches - are distinguished by some features unique includingvariety of connections, intelligent object recognition (monitors are able too to distinguish, for instance, between a finger, a biro and the palm of the hand), the software system Newline Education - which allows users to connect their own device, share content from the interactive monitor to up to 200 different devices, and remote control of the monitor by an IT administrator -, compatibility between all operating systems, and the possibility of instant annotation on the screen.
IP SERIES

UNPARALLELED EXPERIENCE WITH MAXIMUM SECURITY
The new IP series, available in the same formats (65″, 75″ and 86″), all with 4K panel, also provides unparalleled security at the corporate level, keeping access to your network out of reach of others. Technology is enhanced so much as offer the same user-experience of a smartphone or tablet.
The IP series was mainly realised for corporate use, where efficiency in work teams becomes indispensable, combined with the need by protection of sensitive data. Excellent image quality and Optical Bonding technology - which minimises reflection and offers a viewing angle of up to 178° - guarantee an optimal experience for all participants. In addition, these Newline displays are characterised by object recognition (whether it is a finger, the palm of a hand or a pen, the monitor is able to recognise it).
So that the need is use an interactive monitor for a classroom of students or a lecture hall, the series RS+ and IP of Newline represent definitely the best answer on the market: working sessions will certainly become more engaging and productive for all participants.