Until 31 January 2022, Ligra DS will offer all its dealers the opportunity to purchase up to two Vivitek demo units, one per bundle of the Novoconnect + Launcher Plus, with over 40% discount.

With this special promotion, resellers can demonstrate to their customers how they can improve their meetings by adopting a wireless collaboration system. In the business world, information and ideas need to be shared quickly and effortlessly so that decisions can be made quickly and correctly. With the NovoConnect + LauncherPlus bundle, you can share your screen, present your content and collaborate with your team simultaneously.

Vivitek Bundles are designed to transmit on large-format visualisation systems effortlessly and are appropriate for any type of visual communication, whether it is a business meeting or training course.

The Novoconnect + LauncherPlus demo units are the high-performance, practical and user-friendly solution.

BUY THEM WITH MORE THAN 40% DISCOUNT UNTIL 31 JANUARY 2022 (*)
Make your meetings more dynamic and improve interaction
NC-X300 Bundle + 1 LauncherPlus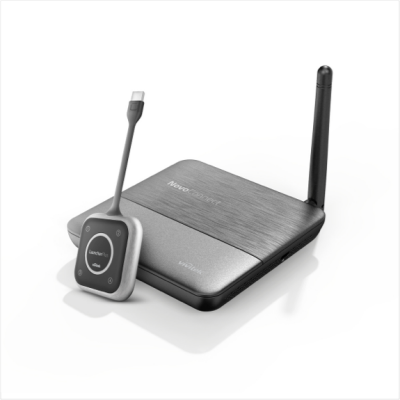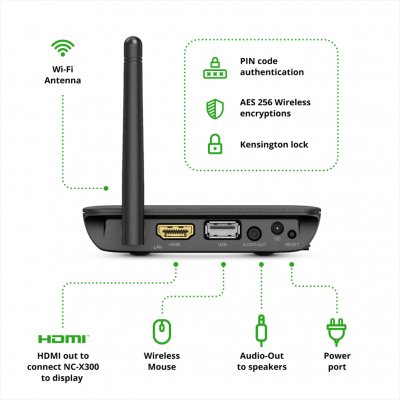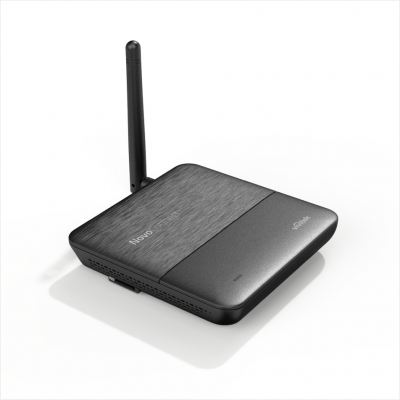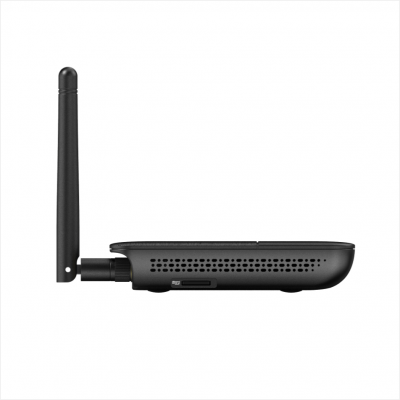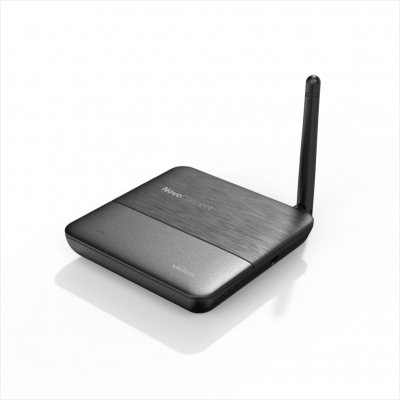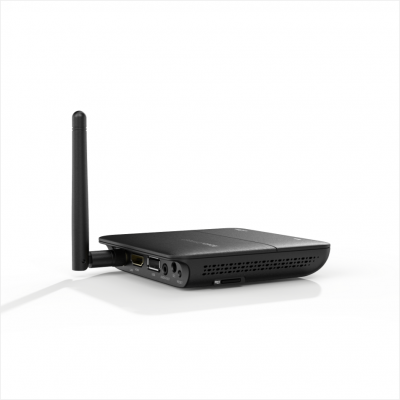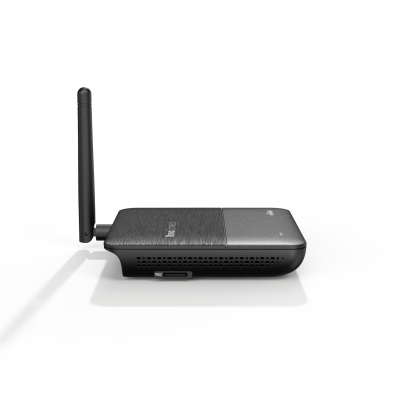 NovoConnect NC-X300 is an easy-to-use wireless collaboration solution for companies of all sizes.
The NC-X300 allows you to connect wirelessly from any device to show your screen on the large-format display of a meeting room. Up to two users can share content, while up to eight participants can be connected. The NC-X300's cross-platform compatibility makes wireless sharing easy and simple, offering direct Airplay and Google Cast connection, with a full suite of features including file sharing, real-time annotation, interactive display and wireless mouse touchback. The bundle comes complete with LauncherPlus to enable easy host connectivity.
Get the NC-X300 + LauncherPlus demo unit at over 45% discount
NC-X700 Bundle + 2 LauncherPlus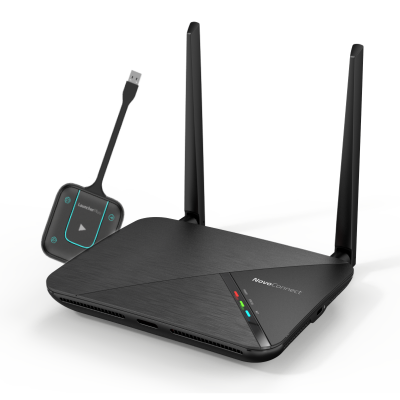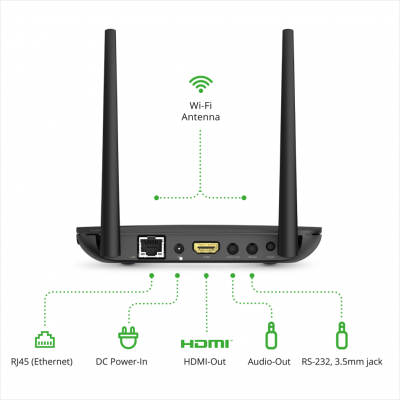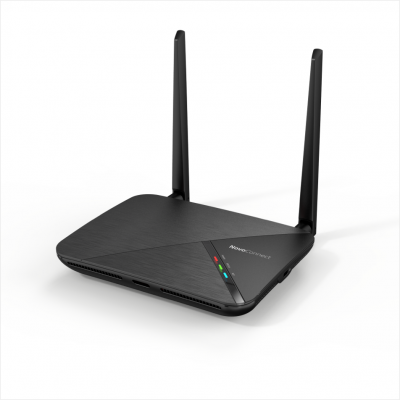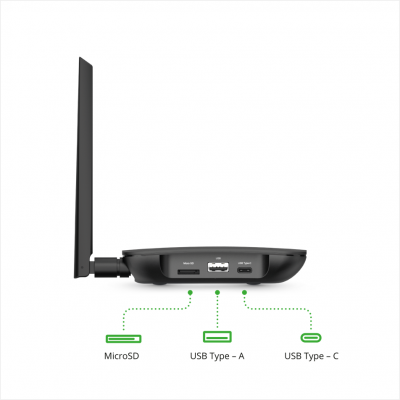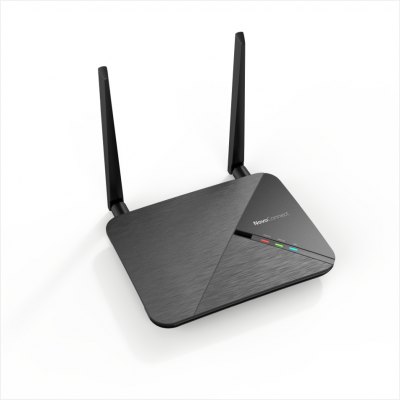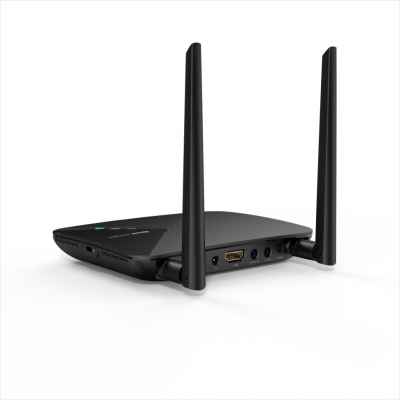 NovoConnect NC-X700 is a powerful visual communication hub that transforms any display into an advanced collaboration screen and digital signage system for sharing dynamic visual content.
With the NovoConnect NC-X700, meeting participants can mirror or wirelessly show content from any device on a larger screen. Thanks to cross-platform compatibility with Windows, macOS, Ubuntu, Android and iOS, connection is smooth and easy. In addition, users can do screen sharing directly from their Windows laptops thanks to the Miracast protocol. Finally, the NC-X700 has a built-in digital signage system for creating and sharing dynamic visual content. The bundle comes complete with 2 LauncherPlus that enable additional wireless sharing directly from any laptop.
Get the NC-X700 demo unit + 2 LauncherPlus with over 40% discount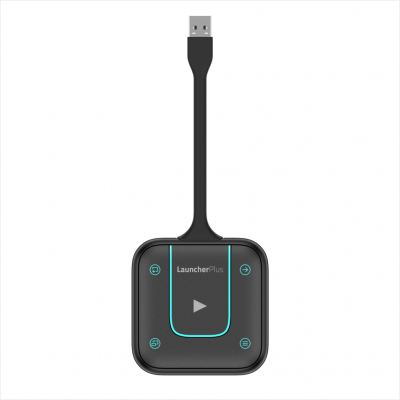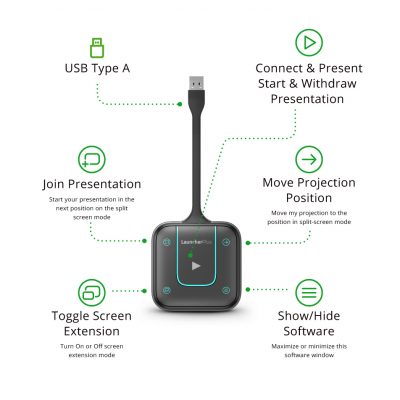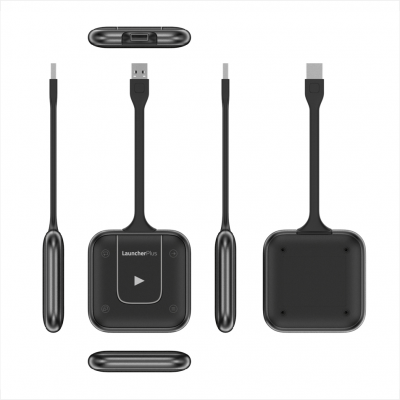 NovoConnect LauncherPlus is a plug-and-play USB device that plays the laptop content on the main display to immediately start the wireless presentation. Ideal for guests who do not have NovoConnect software installed on their PC or Mac.

With LauncherPlus it is possible to connect and present with a single click, while ensuring a secure process with zero impact on the existing network.
Contact our customer service and order your wireless collaboration demo unit now
(*) This promotion is exclusive to Ligra DS resellers - Solution Partners. Ligra sales partners are only entitled to purchase one demo unit at the special price.