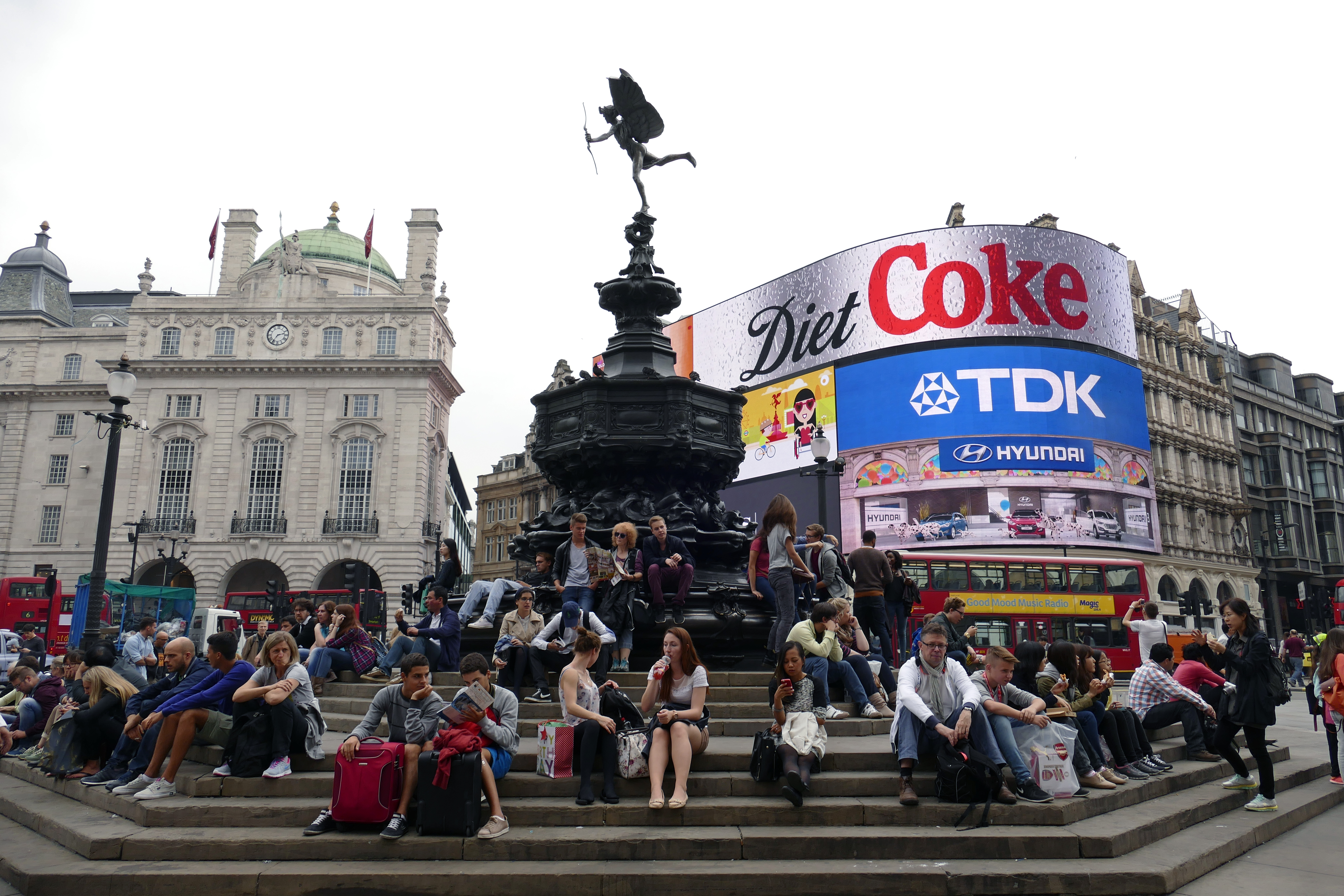 LED walls have conquered the market because of their versatility, efficiency, durability and almost complete lack of maintenance. Although they were introduced in the 1980s, they have only recently become popular due to their lower costs, which vary greatly according to pitch (in Anglo-Saxon parlance pixel pitchthe distance between two adjacent pixels). LEDwall technology today is mature, widespread and represents the new standard for capturing the public's attention. However, its use in Italy today, compared to, for example, the USA or northern European countries, is still mainly confined to the display of service information or advertising messages.
The LED wall in the context of a 'communicative' space
The LED wall actually has a ductility of use that makes it suitable for other uses as well, ductility linked to its flexibility in size and shape. In fact, it can be freely assembled in HD television format (with 16:9 aspect ratio), totem, banner, square, irregularly shaped and installed even on curved surfaces, thanks to the fact that the cabinets can be attached to each other forming an angle of ± 5°, 10° or 15° between them. The maximum curvature of the joint depends on the pixel pitch of the LED modules: as the pitch increases, more pronounced curves will be possible. Or, even better, curved cabinets can be used directly.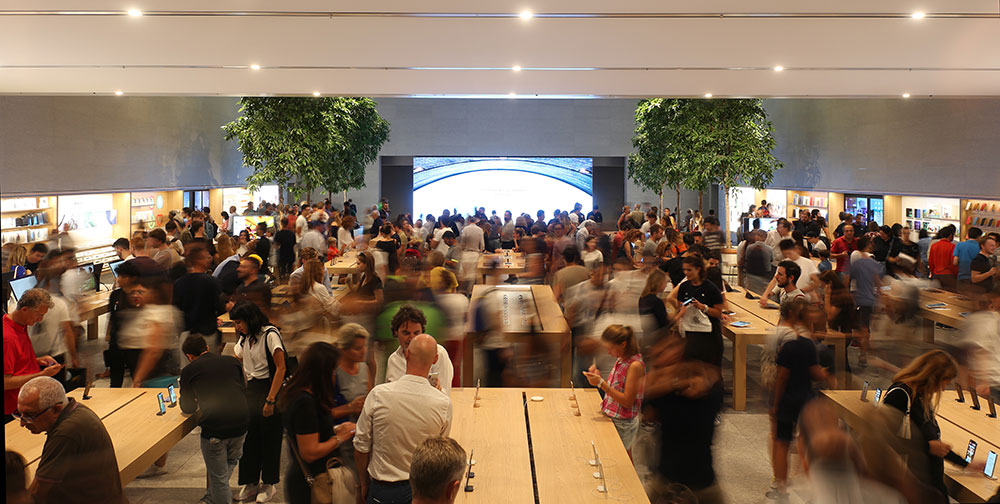 More and more businesses, and not only, are choosing to use LED walls to make themselves stand out by capturing the attention of passers-by in the most spectacular way possible, in shops, shopping centres, train stations, airports, perhaps even for permanent installations in auditoriums or theatres.
To get an idea of the potential of using LED walls, consider the possibility of being able to sell advertising space. Those who own advertising concessions and have been installing traditional billboards for decades are now turning to LEDwalls, which guarantee higher earnings and at the same time lead to cost savings (once the purchase cost has been amortised) and ease of use.
 Advertising LED walls allow many clients to be placed in the same space, with programming via a simple PC. Advertisers can creatively engage audiences through dynamic, interactive content that can be integrated with mobile devices and can adapt in real time to different context conditions, such as weather or time of day. 
The logistical advantages are combined with great flexibility in the management of the system, which can accommodate several advertising messages, timed and synchronised across the planned circuit. Placed at the busiest points in built-up areas, LED walls enable effective daytime and night-time communication.  Their high brightness and thus the possibility of being seen in full sunlight leads us to think that, in time, paper billboards will disappear, at least in large cities.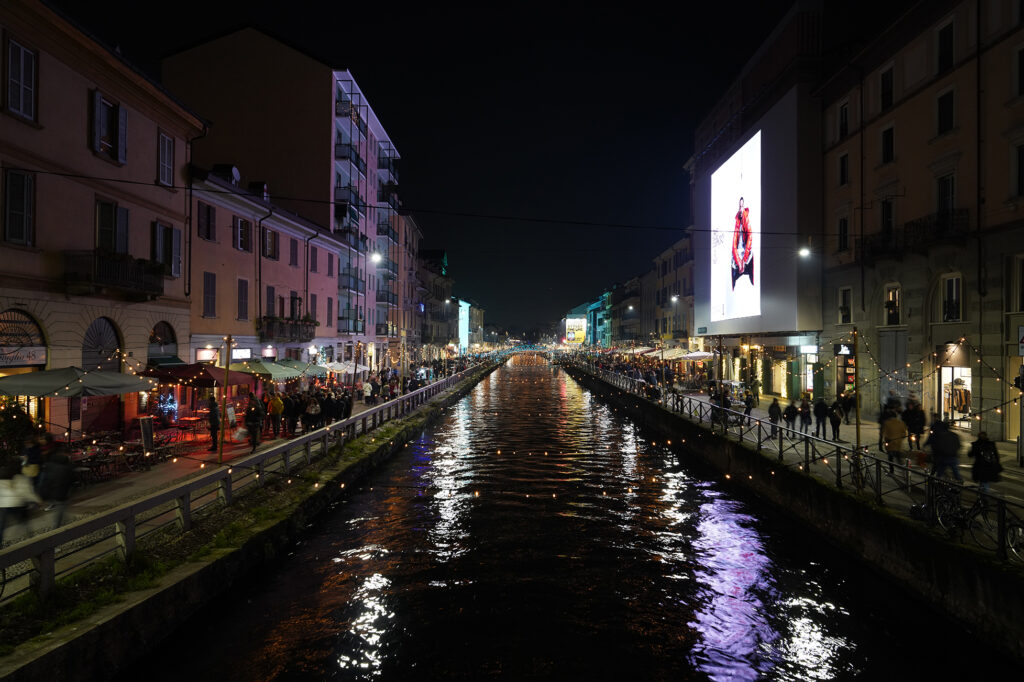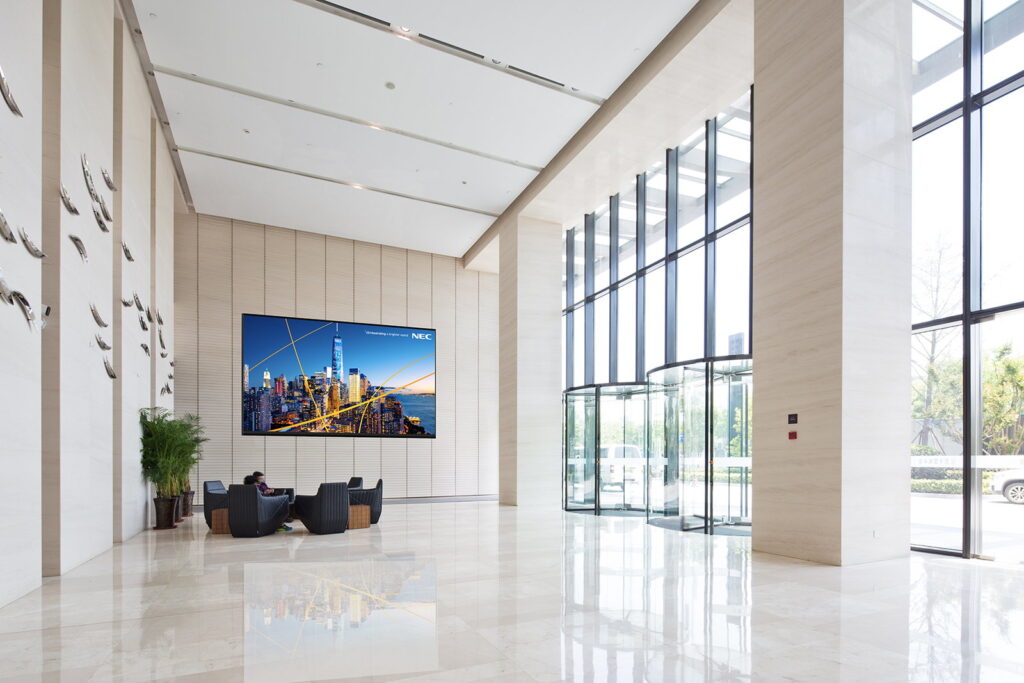 Installation LED walls can also be used with surprising results in corporate sphere to communicate, for example, the technological image of the company, its commercial or production strategy, or to move a leisure space within it.  
There are instances when visitors, upon entering the lobby, are struck by a succession of symmetrical yet irregular shapes that bring order and beauty to an otherwise architecturally monotonous building, in a kind of 'digital kaleidoscope' where images are projected through LED walls. 
The LED wall for street furniture
Street furniture represents the latest frontier in LED wall installation, as this is an application field with enormous potential for expansion. In the USA, IT, telecommunication and media giants have even created veritable neighbourhoods where technology, culture and entertainment combine to create unique, one might say 'multi-sensory' experiences, using LED walls to cover areas exceeding thousands of metres in size.2. To give you an idea, 1,000 m2 correspond to a square with a side length of 31.6 metres, the height of an 11-storey building!  
These walls are not only flat, but also curved 'hugging' multiple sides of a building. In short, if you want to impress at all costs, there are many ways to do so.  
Handling a large number of pixels not only requires extremely powerful hardware to ensure that content is displayed smoothly and without interruption, but also that the content itself (content) is appropriate to the desired spectacular effect, which is why specialised artists are called in to make these 'walls of LEDs' true works of art. The incorporation of flexible and attractive-looking solutions into street furniture makes it possible to engage closely with passers-by and make content more accessible, even integrating images and videos into the urban landscape and making it unique, as in the case of Time Square in Manhattan: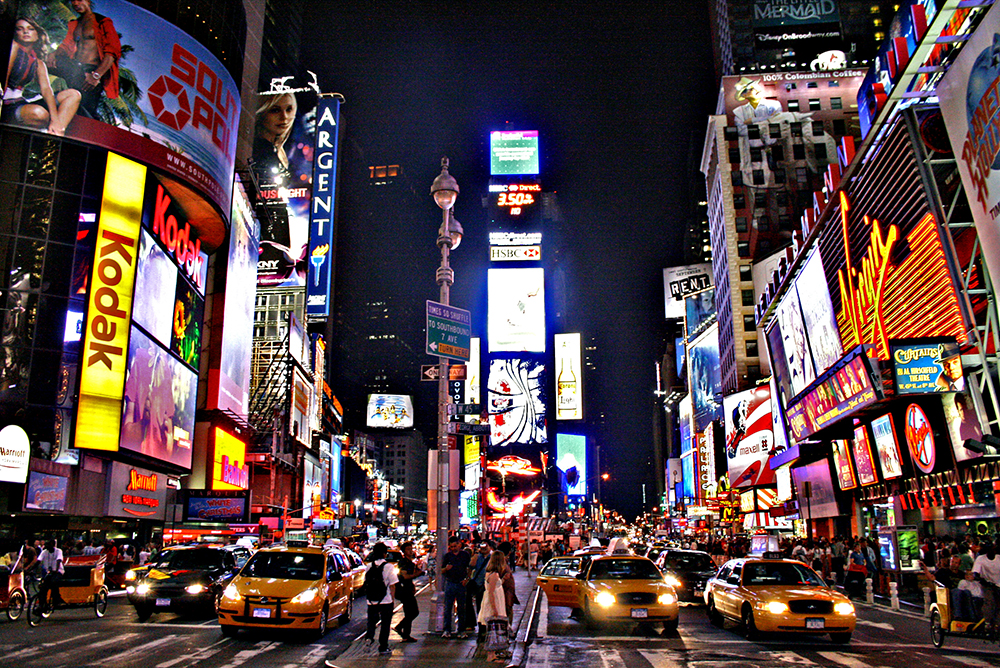 From a technical point of view, a LEDwall for street furniture, apart from obviously having to withstand the weather, it must be as light and non-invasive as possible e so its thickness must also be reduced. This becomes preponderant in order to include such a product in street furniture, also to meet the demands of many municipalities in terms of strict installation conditions. Brightness must obviously be managed automatically and dynamically, to ensure maximum visibility at any time and also contribute to energy savings.  
The LED wall for architecture
One of the merits of LEDwall is to reconcile precise architectural requirements with communicative ones. For architects and designers, in fact, the watchword is creating unique settingscapable of triggering the so-called 'wow' effect in observers. However, such settings must adapt in form to often complex architectural motifs. From this point of view, the video projector has a great advantage: the projected light envelops whatever it finds - wall, surface - whatever shape it is. The same cannot be said for the LEDwallwhich has to be assembled and installed with high safety requirements. Precisely because of the adaptability of the technology behind the LEDwallIn recent years, architects and designers have indulged in the creation of unique stage designs that can enhance, for example, the specific features of a building, an area or a square. For example, there are flexible and magnetic LED modules that can be mounted on iron structures in 360° circular or curved shapes.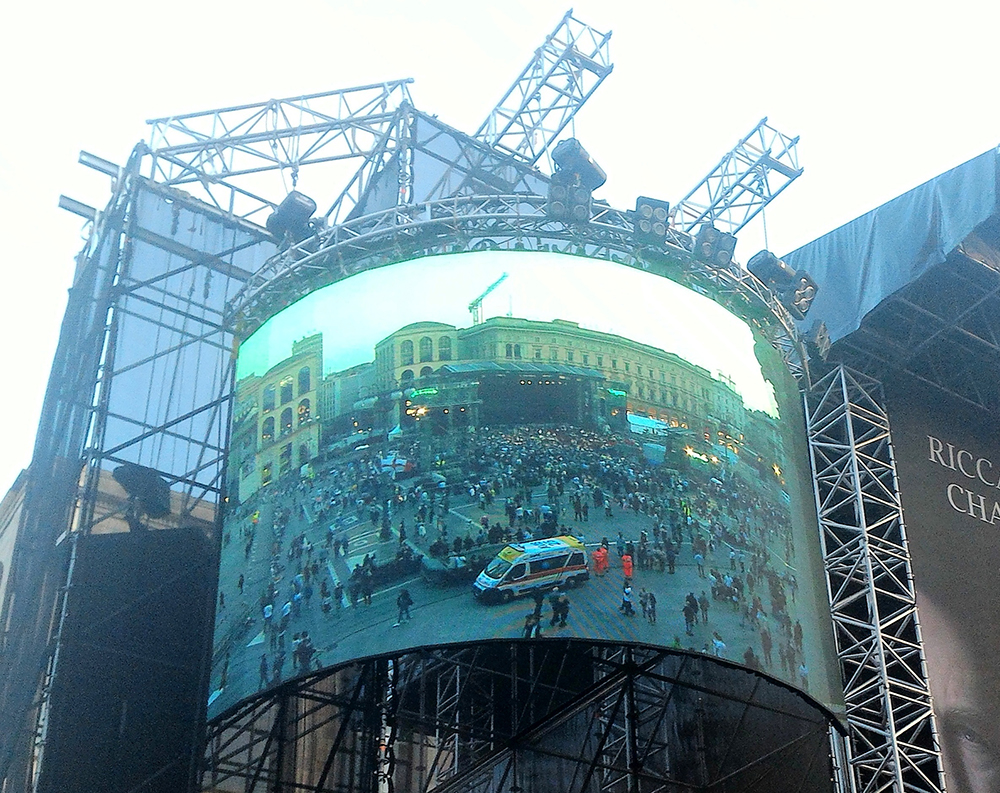 Alternatively, modules with 90-degree corners can also be provided to ensure perfect continuity of the image and maximum visibility from traffic and pedestrian flow, or 'cantilever' billboard systems integrated into the entrance of the building or store.
In addition, more and more often for the renovation and enhancement of existing building façades, modular exterior claddings are being used that lend themselves in the best possible way to act as a 'skeleton' for the integration of an LEDwall. Or, in other cases, one can take advantage of a sequence of large, unused windows to superimpose sequences of LEDwalls, perhaps discontinuous, but certainly to greater effect. In general, buildings with glass façades are well suited to be enhanced with the installation of LEDwalls, possibly even semi-transparent ones to maintain a good natural lighting coefficient of the spaces behind.
The aesthetic result that can be achieved thanks to specially designed digital contributions most often produces breathtaking results.
We mentioned earlier that for architectural or scenic use, transparent LED modules can also be used. The realisation of LED walls with transparent modules also breaks down the last architectural constraints, as they can be placed above the façade of a building without covering it. In this way, 'reality' and 'imagination' come together in the fascination of transparency. Due to this characteristic of best combining various communication needs (video and images), transparent LEDwalls are currently used in indoor installations, typically in shop windows, inside buildings and showrooms, but at the same time they hint at their great potential also in the outdoor environment, as mentioned above.
In conclusion, the use of an LED wall can distort the appearance and impact of a building while at the same time harmoniously respecting its architecture.