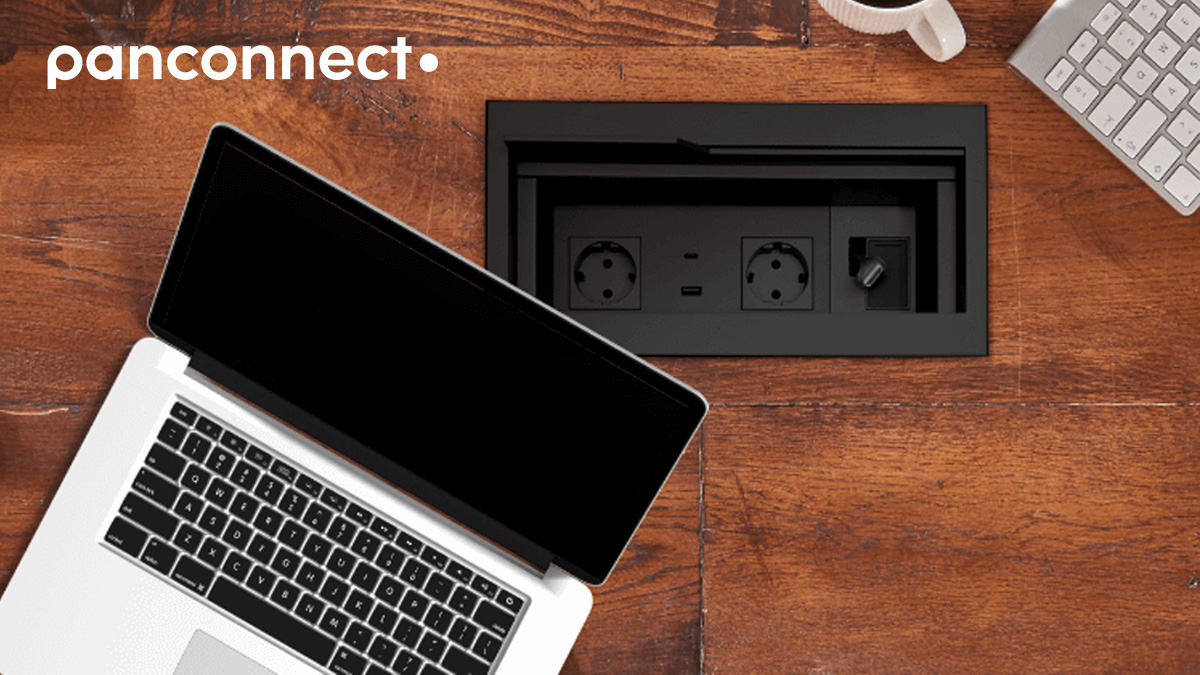 More and more companies, especially these days, are making use of conference solution technologies for business meetings, presentations or day-to-day activities of their employees or to communicate with customers and suppliers. However, every office, or meeting room, requires cabling and a flexible and easily accessible Internet connection, a requirement that is often disregarded. The need for a desk with a power outlet, USB charging port for smart devices or with a space to hide all necessary cabling has become a must. Panconnect does just that: providing complete connectivity solutions in the form of connection panels for office use.
Panconnect panels are modular, made of high quality materials, thin but at the same time durable to suit the office environment. In addition, they are characterised by a sophisticated and attractive design. Thanks to extensive experience and continuous product development, the company is able to meet most requirements in terms of functionality, configuration, design or ease of installation, with the aim of solving all possible connectivity problems that may arise. Furthermore, these panels are designed based on feedback received from end users, so that they are not only aesthetically pleasing, but also practical and easy to use.
Each solution
Panconnect
is the result of a careful analysis of the right suppliers - only European - for all the complementary components needed to make the finished product.
So what makes Panconnect connection panels unique?
They are modular and configurable

They stand out for their durability, ease of assembly and installation

Avoid cable clutter above and below the table

They offer a flexible all-in-one solution for network connections, power supply and A/V signals
The Panconnect configurator in Italian
Panconnect connection panels, thanks to their modularity, can be configured according to one's needs. To this end, the manufacturer provides a useful tool. The operations to be performed are very simple and can be summarised in these 3 steps:
Choose your power modules
Choose your connection modules
To configure your optimal solution, all you have to do is go to the Panconnect site at this address: PANCONNECT s.r.o. (expivi.net) and select the Italian language.
At this point, the application allows you, for the various product lines (UNI, FLAT, CORD, MINI) to select the type of chassis, colour, cartridge, cable management, power supply unit, etc. Once the configuration is complete, the respective quotation can be requested. A summary window allows you to review it to check that all entries are correct.
Filling in some fields personal and sending the request (REQUEST QUOTATION), Panconnect will send the quotation tol national distributor - Ligra DS in the case of Italy - which can therefore forward it to the customer.