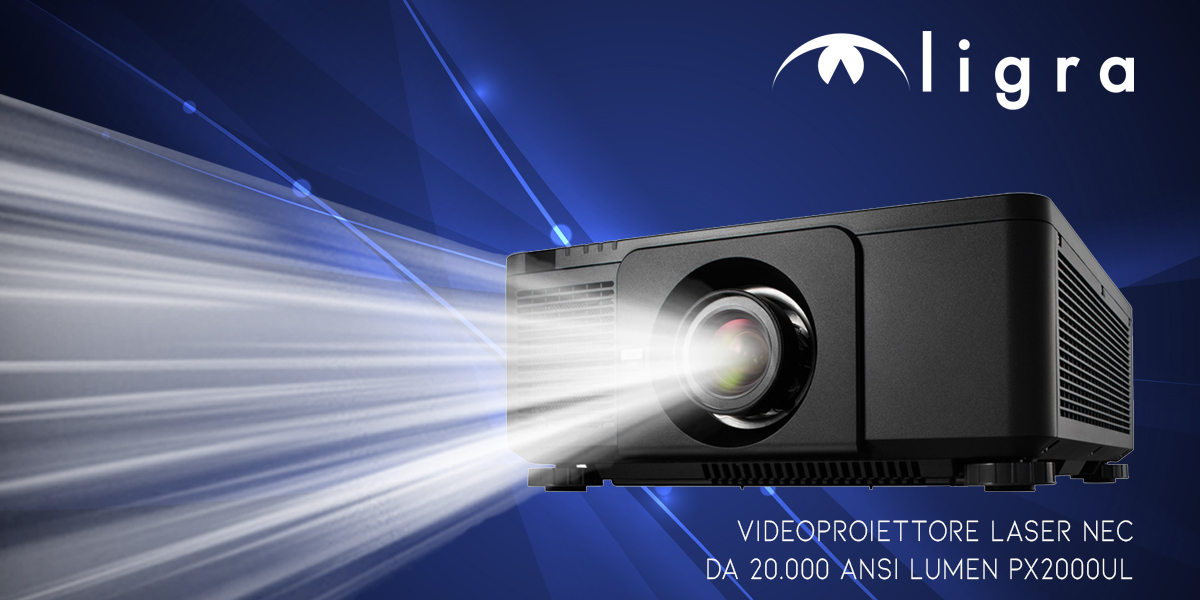 Ligra DS previews new NEC 20,000 Ansi Lumen laser projector PX2000UL
A highly innovative product PX2000UL, NEC's new single-chip projector, which enables the projection in large rooms with almost comparable image generation to 3-chip projectors. The additional red laser technology allows a production of rich, intense coloursfar surpassing previous achievements with 1-chip DLP technology. PX2000UL achieves a wide spectrum of colourswhich covers the REC709 standard. The sealed filter-free optical system means that dust cannot affect the constant light emission, ensuring a great product longevity and minimal maintenance. This innovative projector is suitable for use in education, shops, the transport sector (especially railway stations), museums and amusement parks, and in all large environments where high brightness images need to be achieved at low cost.
Excellent value for money, the low fan noise, the light weight and the simple installation and configuration features make the PX2000UL a unique, user-friendly and absolutely cost-effective product.